On October 12, 2021, the computer game
Poppy Playtime
was released. This game immediately gained popularity, the players paid special attention to the character of Huggy Wuggy. If you are a fan of this game, then you will definitely like this eponymous one!
With this
mod
, Huggy himself will appear. It was superbly worked out: there are sounds, animations, well-developed behavior. This is a great addition for horror fans!
For version 1.18.10 and above, you need to install the add-on
Block-Geo Fixer
, otherwise the blocks will not be displayed.
Huggy Wuggy
Health: 300

Damage: 10-15

Height: 4.2 blocks

Hostile mob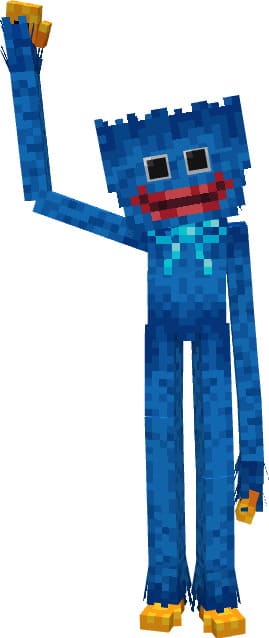 Huggy abilities
Attack animation: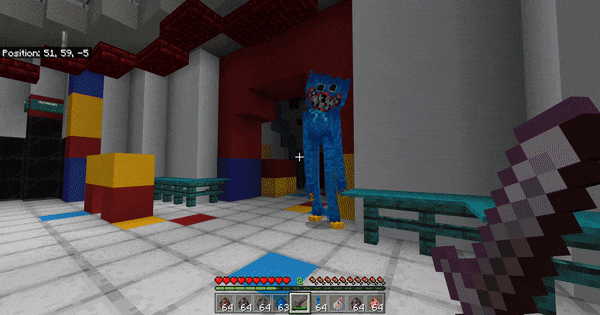 Animation of the attack in the ventilation: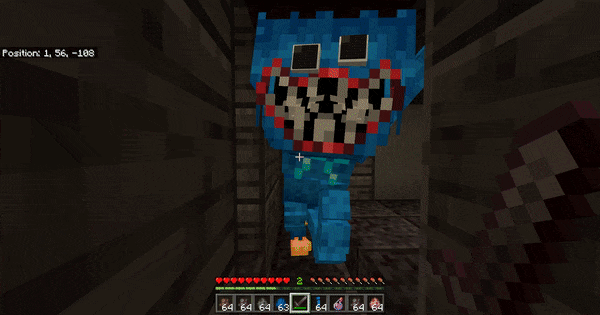 Huggy is able to crawl in narrow spaces.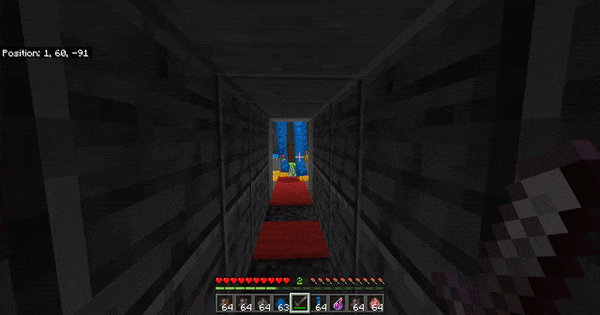 He can also squat to pass through openings.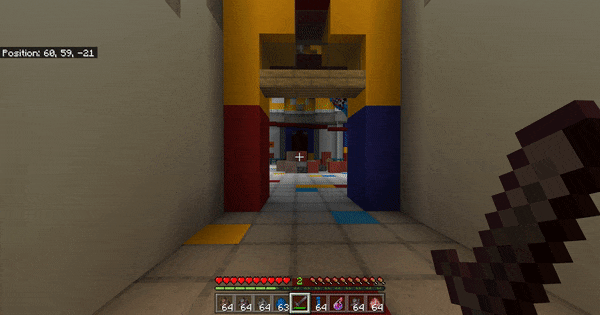 He understands the speed at which mobs and players move. If you run, he will start chasing you.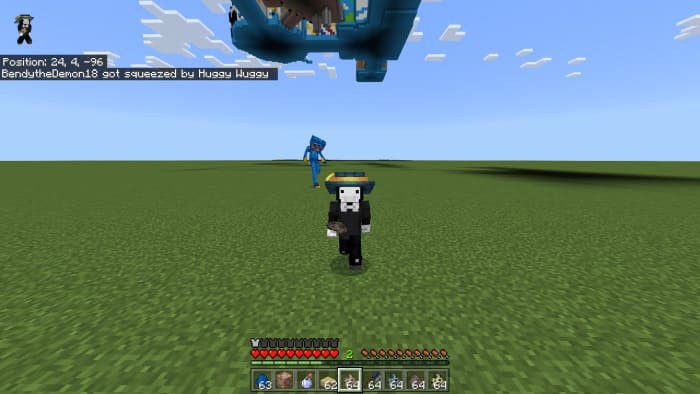 Huggy is pretending to be dead: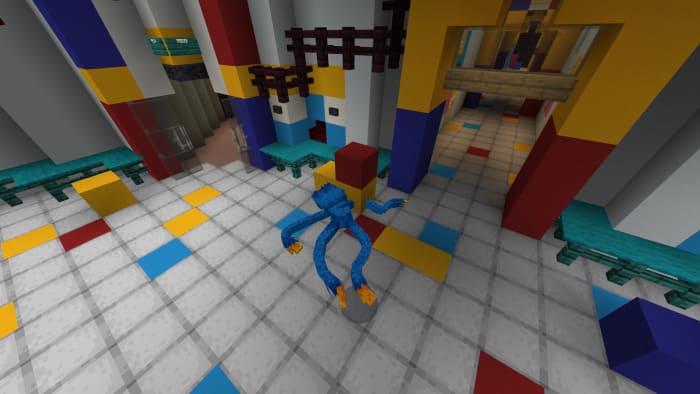 Huggy gets up: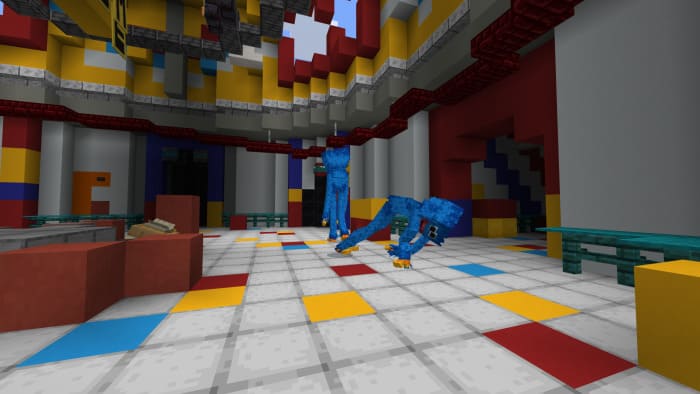 Animation of the fall: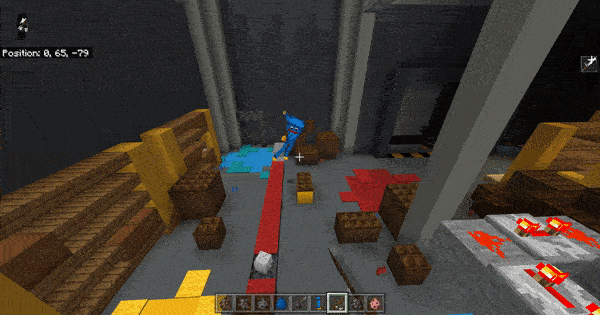 Also, Huggy rarely appears in the world.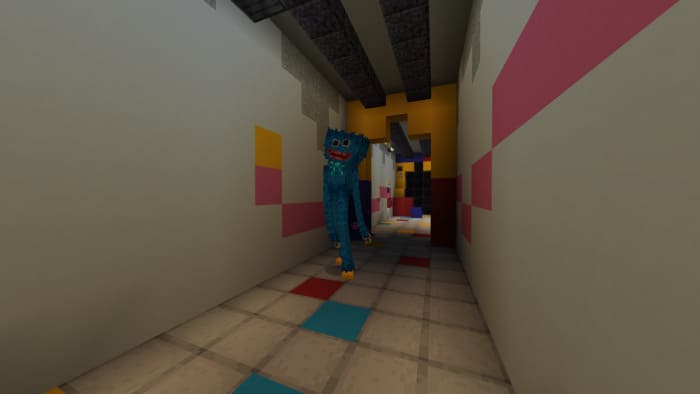 Huggy Statue
Decorative block, has no functionality.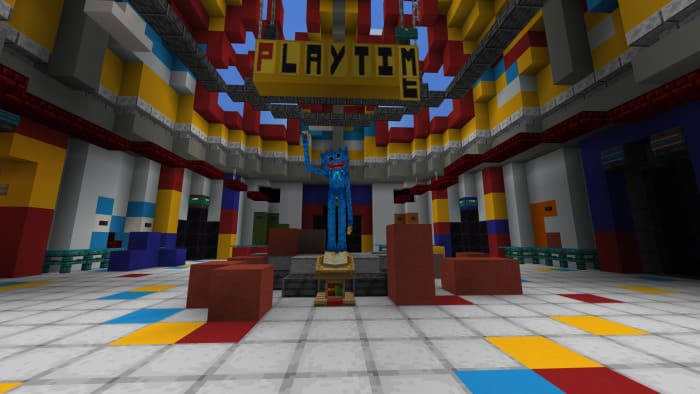 Transformation
With the help of a special item, you can turn into a Huggy.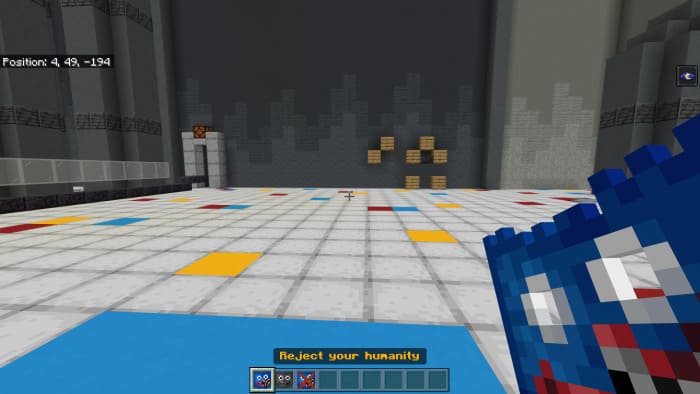 Use Remove the curse to return to the normal player.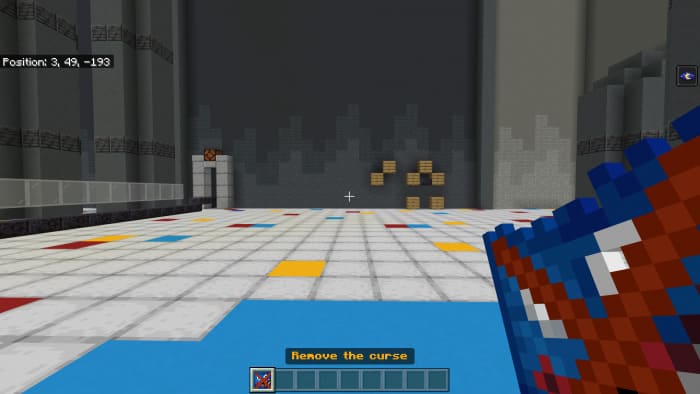 The player in the role of Huggy has the same abilities as the mob itself.