The long-awaited summer is approaching and it's time to embellish your house!
Mod
Many Decorative Things
adds more than 100 new decorative blocks to the game. All of them can be used for various purposes, some blocks can be painted and interacted with.
Don't forget to enable the experiment functions in the world settings.
MDT Crafting Table
The addon adds a new workbench to the game. It is used to create any item and block from the add-on.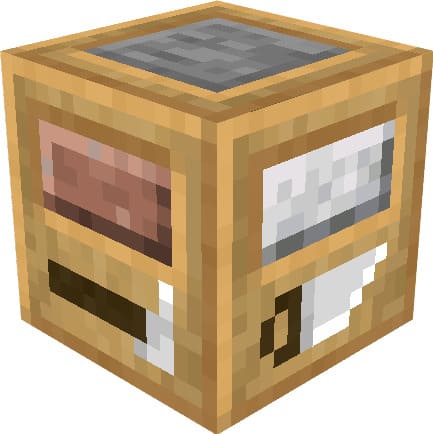 You can create a decorative workbench from seven boards and one stone.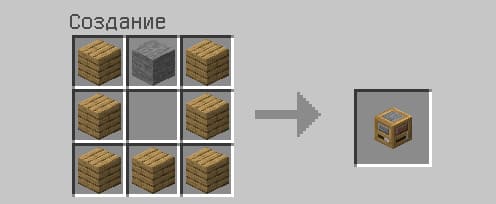 Use the recipe book (turn off the display of only available crafting items) to learn recipes from the add-on.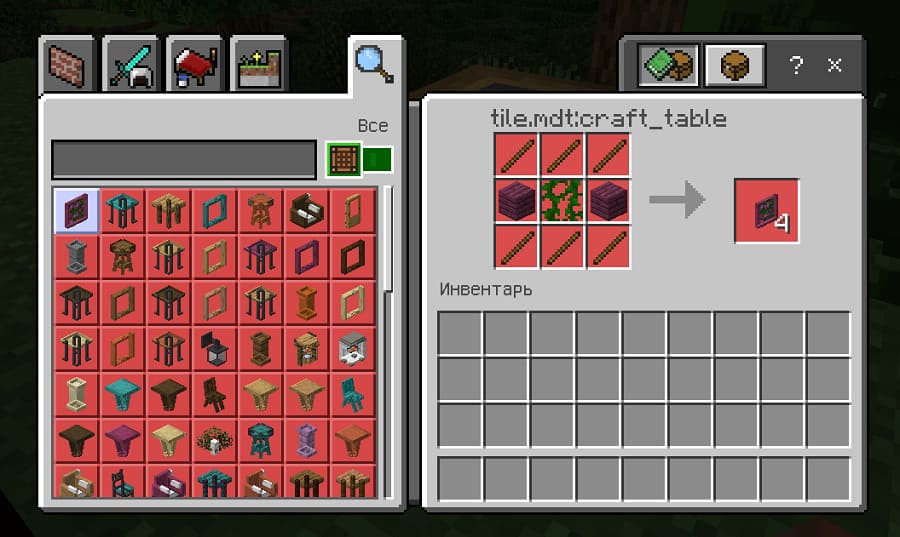 All items and blocks are also available in the creative inventory.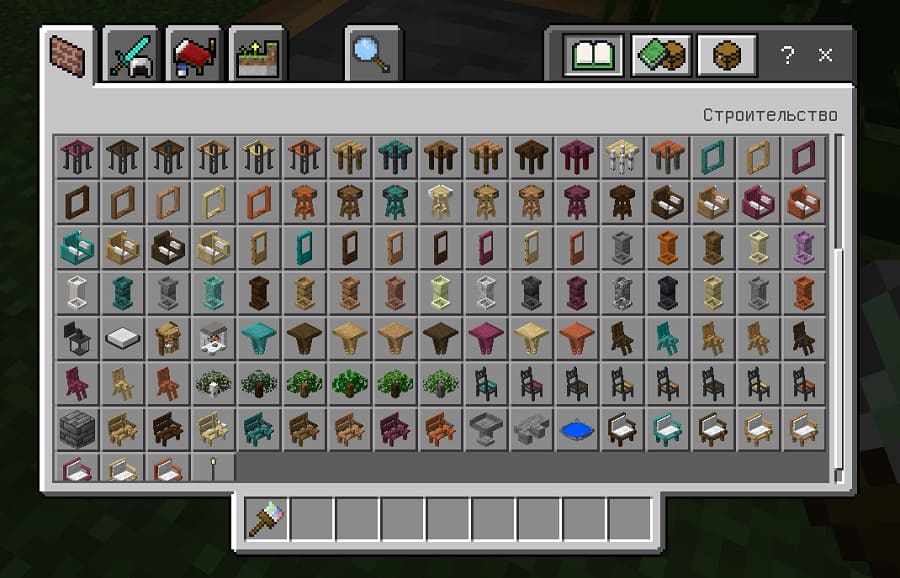 There are many blocks here. Moreover, some of them are interactive. For example, lights can be turned on and off, and tables can be combined into a large table.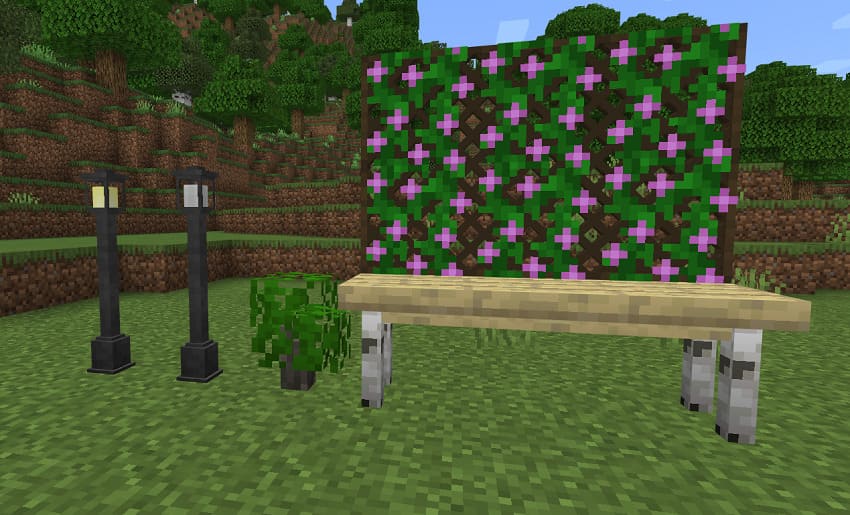 The player can also sit on all chairs or armchairs.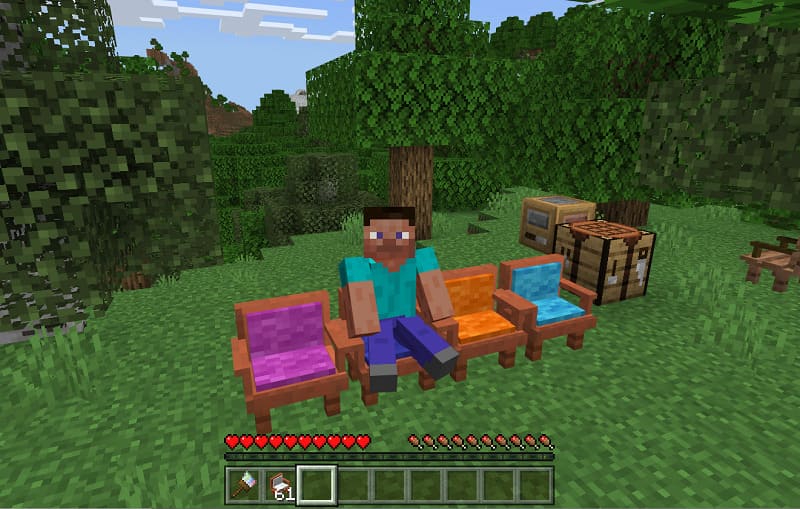 Some blocks can be painted with a brush (change the color).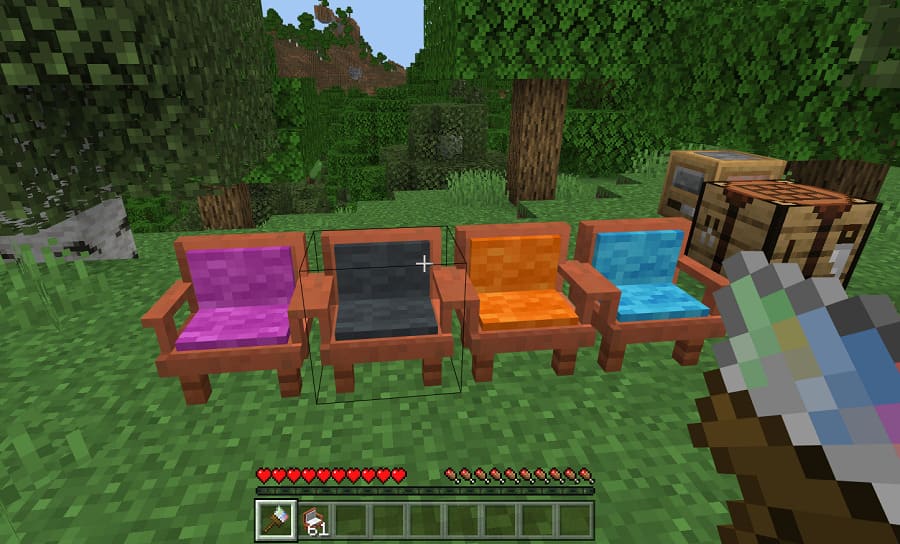 A brush can be created in a decorative workbench.