The Avengers team defeated Thanos, but due to the rupture of the multiverse, the real world and the world of
Minecraft
intertwined into one and the main weapon of the Universe got into the cubic world. With
mod
Infinity Gauntlet
, Thanos' gauntlet with Infinity stones will appear in the game. The player will be able to make it from new ore fragments to gain incredible powers and abilities.
Enable the experiment functions for the mod to work correctly.
Infinity stones are generated underground in the form of new ores. From them you will get fragments of stones that you will need to create the stones themselves.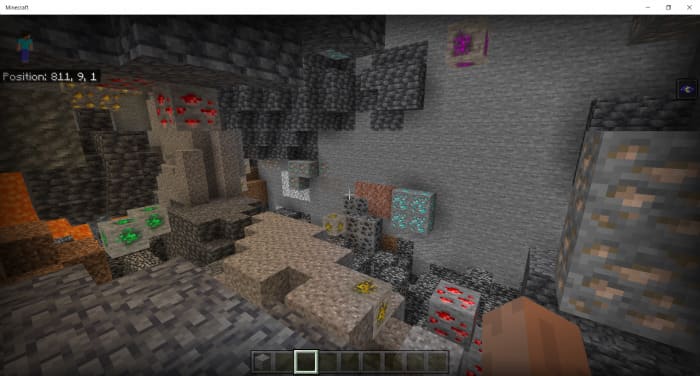 Collect all 6 gems to get all new abilities.
Right-click (hold on the screen) while holding a stone in your hand to add it to the glove.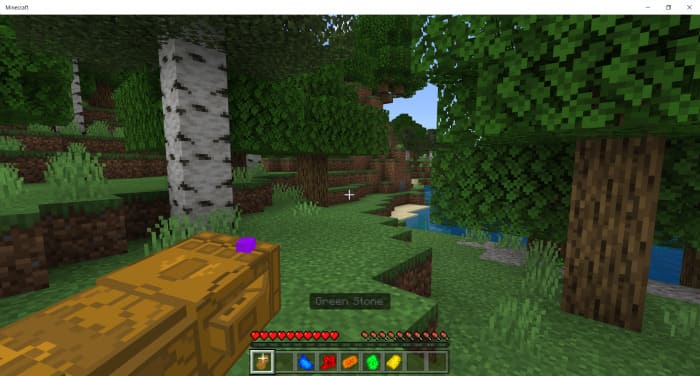 There are several options to activate the glove. Running switches the glove mode between Stones Mode and Powerful Punch. While in the "Stones Mode", sit down to start switching stones in the glove.
The powerful mode also works, but allows the player to switch between specific abilities.
All items can be obtained through the creative inventory, but also access to the functions can be obtained by command.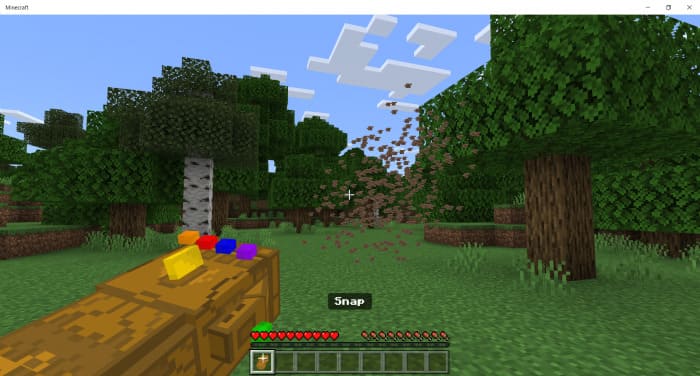 Using the
/function
command, you can get additional functions.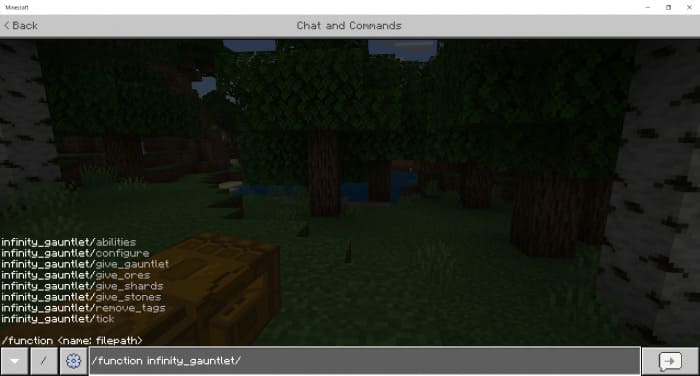 Overview