Mod
Thaumcraft
is one of the largest modifications for Minecraft, which is now available for
Minecraft Pocket Edition
! The mod adds sorcery and many related things to the game.
This is the first version of the mod, so bugs, crashes and lags are possible. Read the full installation instructions before you start playing!
Start of the game
First you need to find a place to live near the aura node. They are low above the ground and emit a faint glow and sparks.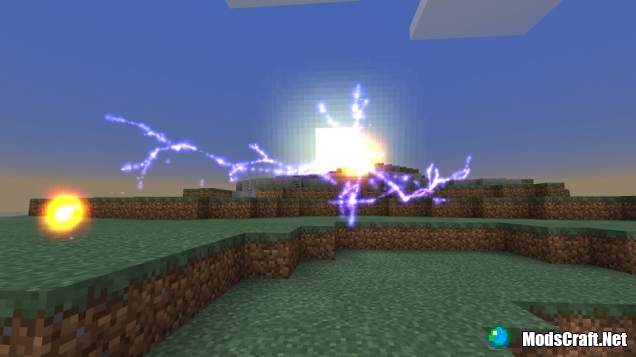 Get crystals, they meet underground and glow brightly, so it will be difficult to miss them. These crystals are mined using a stone pickaxe and above.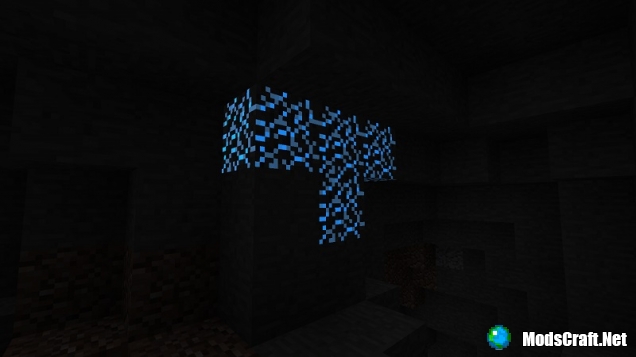 Now you need to create a taumonomicon. The taumonomicon is a special subject (book), which is intended for recording the results of studies, as well as viewing some information.
A taumonomicon is created from a magic wand.
knob (id - ) - 3 iron ingots

magic wand (id - ) - 2 knobs + 1 stick

After you get the magic wand, tap it on the bookshelf to get the taumonomicon.

Tap somewhere to open the taumonomicon and carefully read all the articles, follow the instructions that are given to you and you will very soon understand the work of this mod and you will like it very much!
As we wrote at the very beginning, this is still the first version of the mod, so there may be bugs, etc. All this will be fixed closer to the release of the mod. Please report all bugs and errors to the mod developer group -
vk.com/innercore_thaumcraft
.
Unfortunately, not everything is from the original mod, but gradually the developer will supplement it as errors are corrected. We advise you to watch video reviews and read the Thaumcraft mod wiki, but basically all the information is available in the same thaumonomicon.
ATTENTION:
be sure to read the mod installation in full, otherwise you won't be able to play! Don't forget to update
BlockLauncher
if you are using an older version.
Installing the Thaumcraft PE mod:
Download the archive with the mod from the link below and unpack it (preferably in a separate folder).

Install the addon CoreEngine-addon.apk.

Open BlockLauncher and go to settings.

Select the ModPE script section and click on Add.

Find and install the mod CoreEngine xxx.modpkg.

Exit BlockLauncher and move the folder thaumcraft pe to /games/com.mojang/mods (if there is no mods folder, then create it).

If the textures are not displayed in the game, then install the fileresources.zip how to texture pack via BL!

The mod is installed, have a nice game!