Tired of the constant attacks of hostile monsters? With
mod
Bodyguard
you will feel safe, because it will add a new NPC in the form of a bodyguard to
Minecraft
.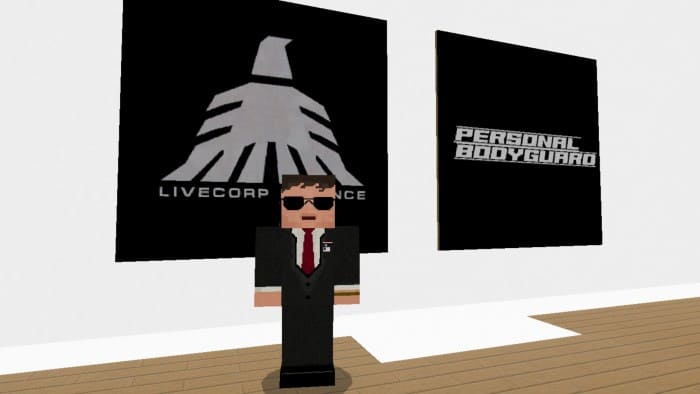 If you want to hire a bodyguard, you must first tame him. To tame, you need to take bread or an iron ingot, and then go to the bodyguard and click on a special button or right mouse button.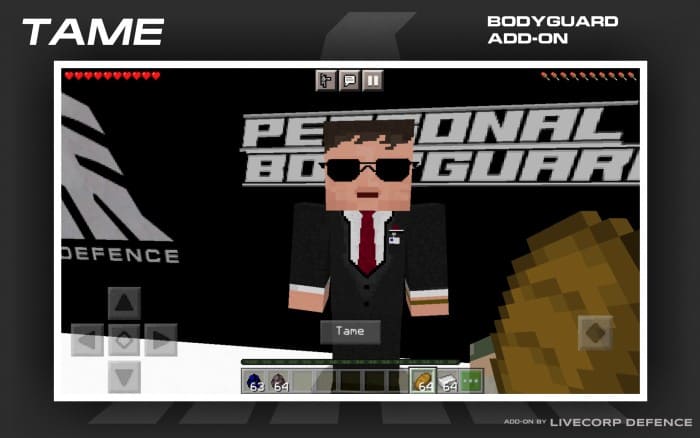 You can order your new companion to stay put or follow you.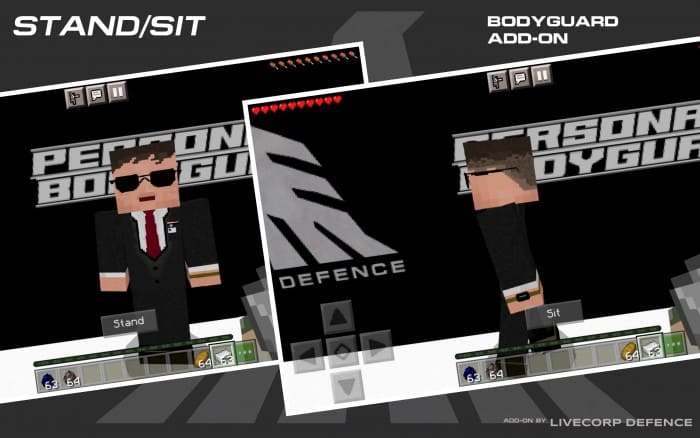 After each fight, the bodyguard automatically takes out a healing potion and drinks it.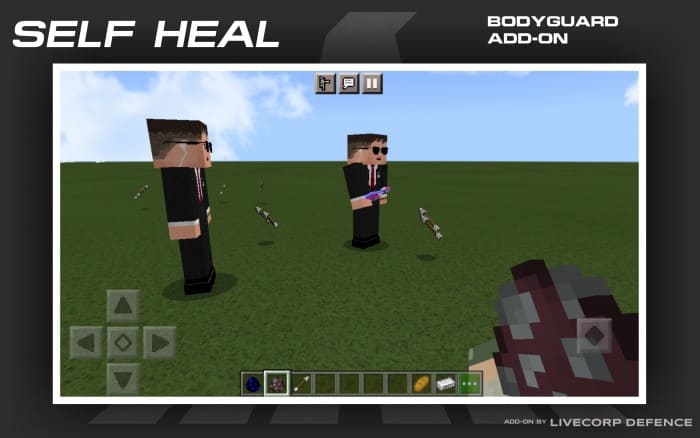 The bodyguard will never leave you and will always follow you!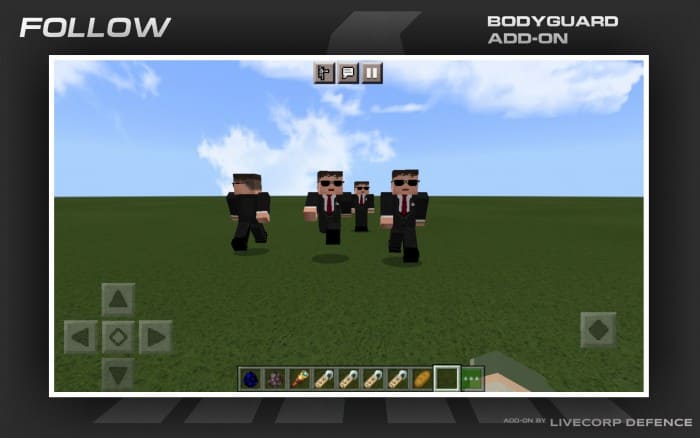 He will not leave your enemies a single chance, because he is well-trained, they are fast and strong!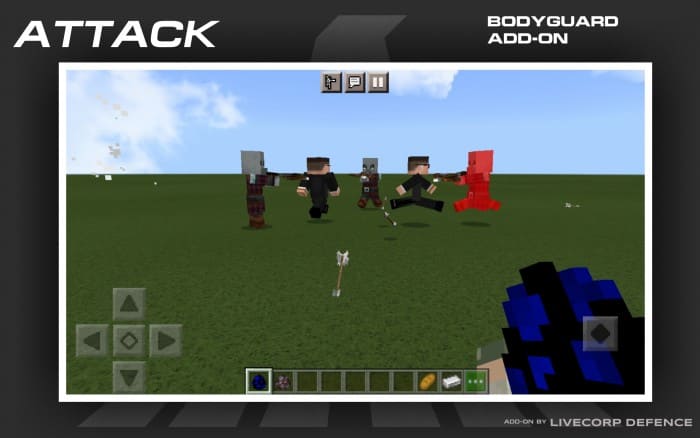 You can rename the tag in the anvil to give your companion a personal name.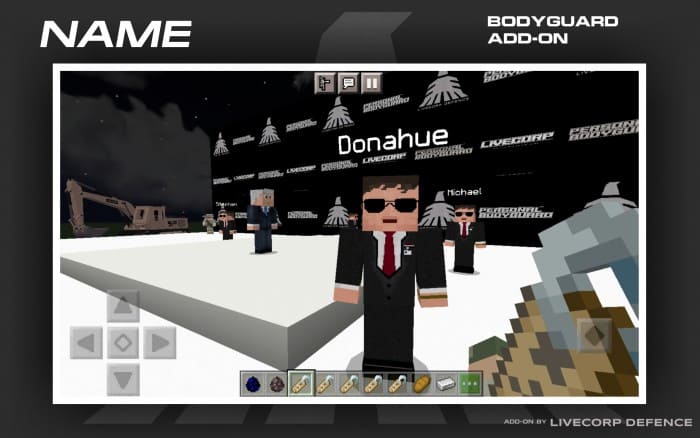 Not only can you use it in survival, but it's also great for role-playing cards.