Mod
Zombie Boss
will add a new huge and very dangerous boss, which is an enhanced version of a regular zombie. If you are missing in
Minecraft
bosses, then you may like this mod.
Boss
The boss will not appear naturally in your world, so you will need to summon him. Catch an ordinary zombie, throw a power potion at him, and then interact with him with a flint.
As soon as the boss appears, he will begin to show his might. The boss deals 10 points of damage, so get ready before the fight.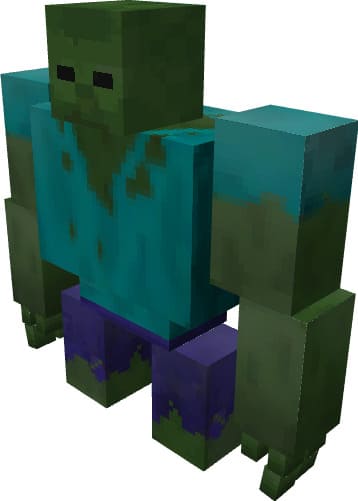 The boss can summon 8-10 zombies to help him. Some of these zombies will be equipped with armor and iron swords. It is especially dangerous to fight at night, because zombies will not burn.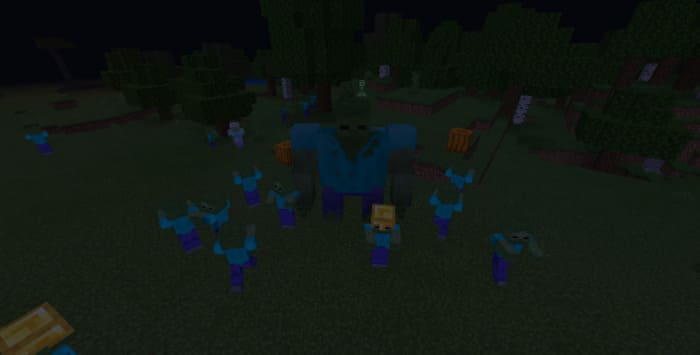 The boss is able to destroy the earth, causing great damage.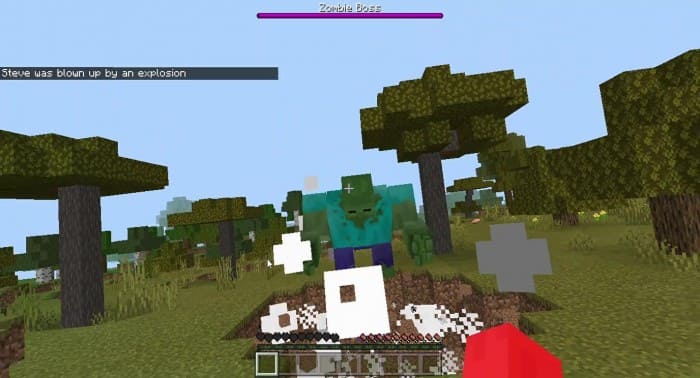 Awards
New rotten flesh drops from the boss, which when eaten gives the effects of strength, speed, jump, resistance and much more!

Diamonds or a netherite ingots

XP