In the update
Minecraft 1.19
there will be a new hostile mob — Warden, who will live in Deep caves. This mod is a concept that adds new armor elements to the game based on this mob.
In editing the world, enable the all experimental features.
To create a Warden armor and sword, use the following recipes.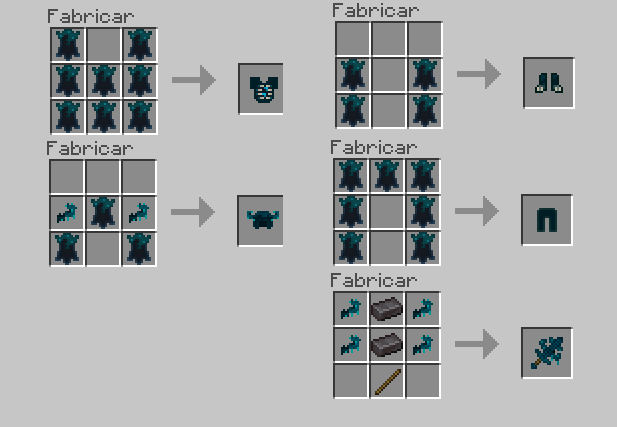 Since there is no Warden in the game yet, a new kind of cow is used instead, from which you can get
Warden's leather
and
Warden's horns
.
When using scissors, horns will fall out from such a cow and
The sculk cow
will turn into a normal one.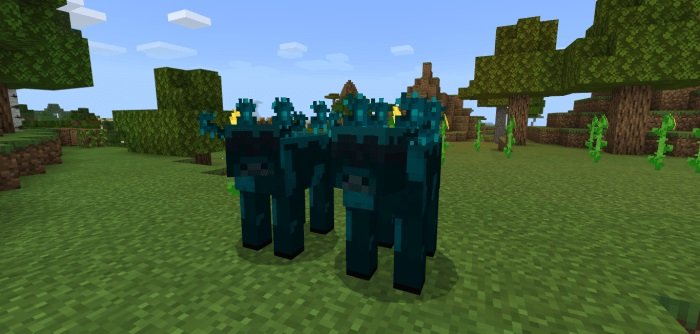 A full set of armor protects as well as diamond or netherite, but at the same time has increased strength and resistance to impacts.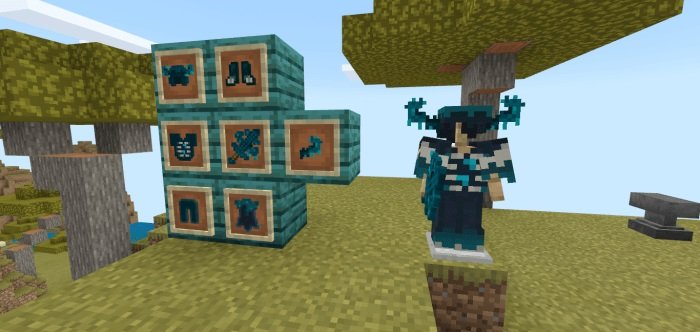 The sword deals 31 damage, high durability and can be enchanted.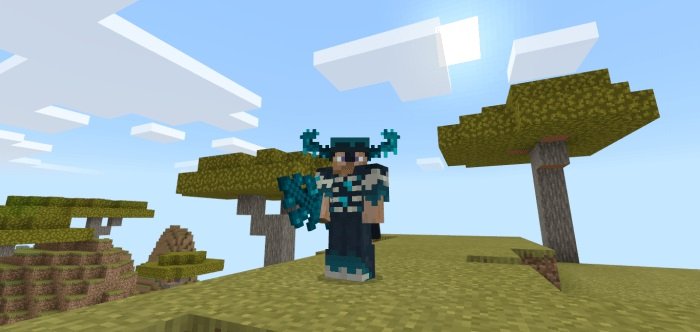 The add-on also adds
Spider Sculk
. These mobs drop
Sculk Spider Eyes
,
Warden leather
and with a small probability may fall
Warden's horns
.
Sculk spider eyes
and
Warden horns
can be used to create
Sculk apple
.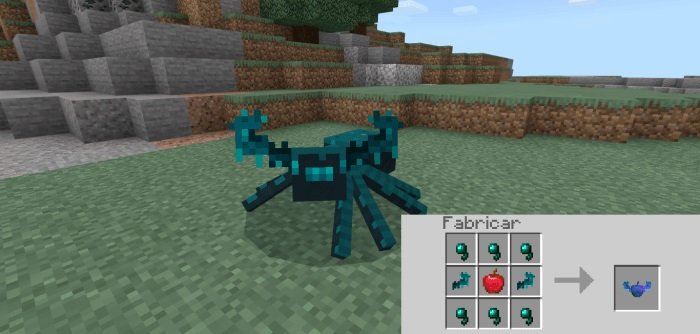 The acoustic apple, when eaten, gives the following effects: Regeneration VI, Resistance, Fire Resistance and Absorption for 6 seconds.
Acoustic spiders appear in jungle biomes.