The purpose of this add-on is to provide better combat mechanics in
Minecraft PE
, adding improved animation, new weapons and special mechanics to weapons, with each type of weapon having a unique use.
Weapon types
Longsword:
heavy weapons available from conventional weapons materials.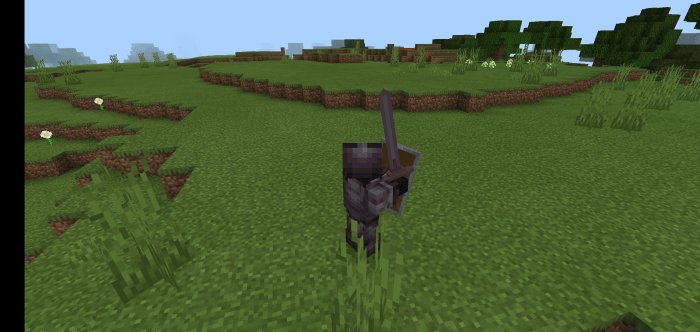 Spears:
small damage, but enough to kill the animal. You can throw.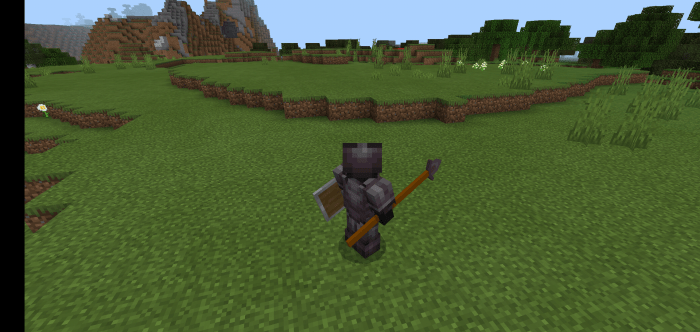 Knight's Spear:
a massive weapon with a high attack value. Causes huge damage if you move on horseback or when sprinting.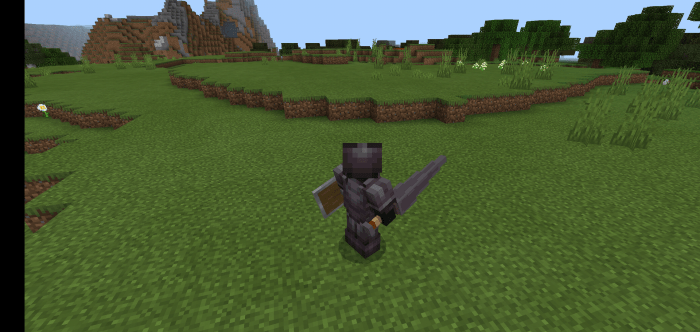 Katanas / Chocutos:
straight blade with one face.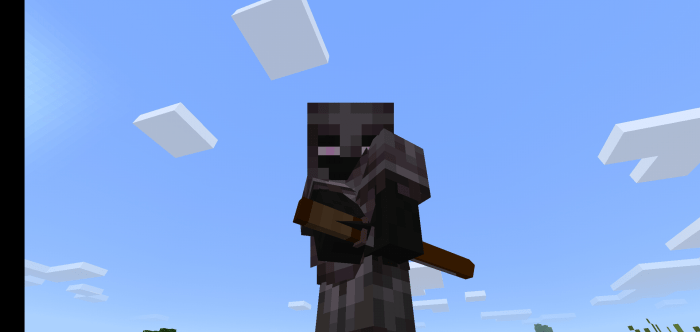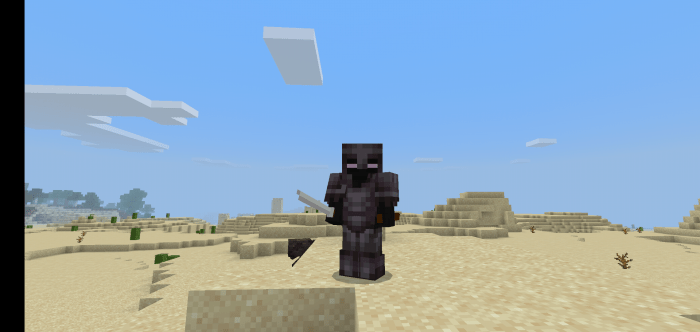 Sabers:
because of its bend, it deals more damage than ordinary blades.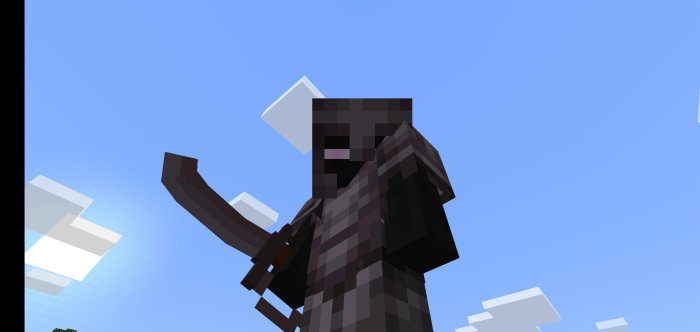 Daggers:
normal weapon with standard damage.
They have a special killing mechanic that allows you to kill with a single blow or inflict huge damage while you are sneaking or out of sight of the enemy.
You can hold it in your left hand to get bonus damage with a dagger.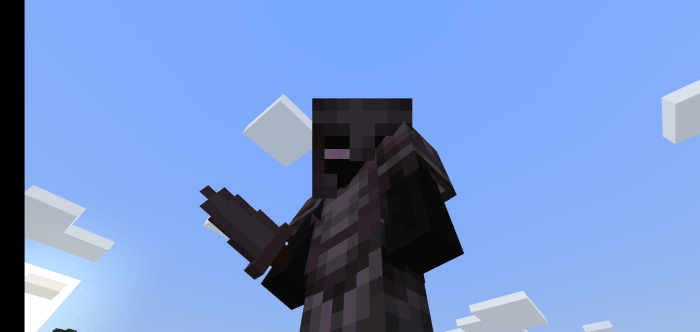 Bec de Corbin:
is only available in hardware, there are two modes (you can change them in the crafting tab).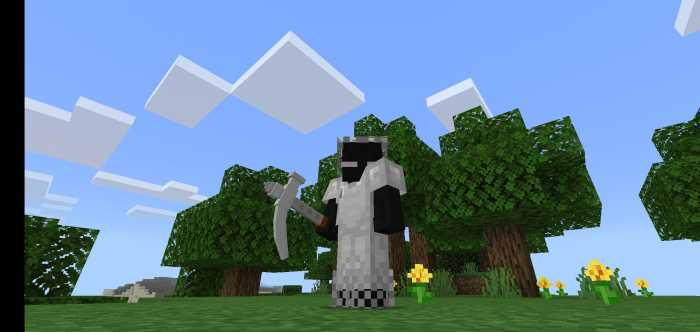 Maces:
powerful damage, slows down enemies when attacking, deals less damage if attacking from a horse.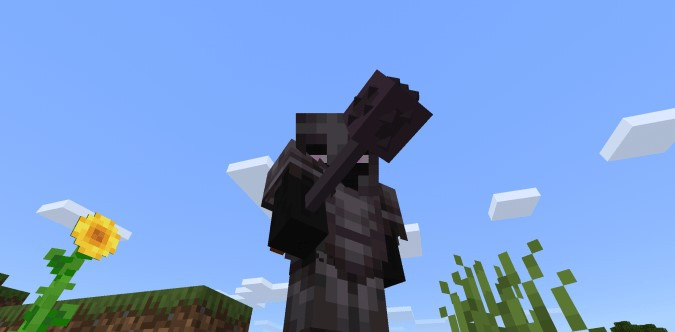 Halberd:
two-handed weapon with balanced damage. When wearing it, it is impossible to use a shield.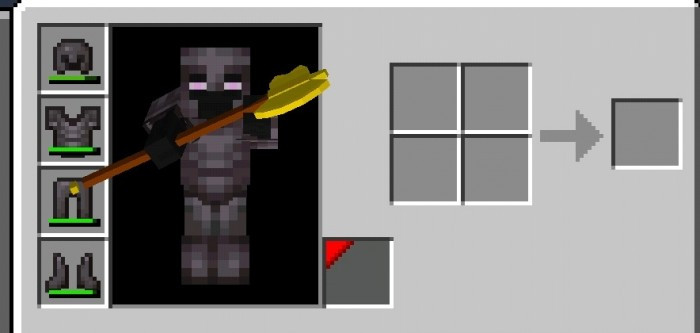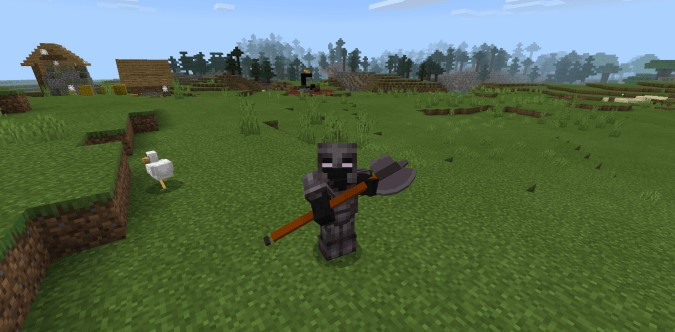 Glaive:
a fairly balanced weapon with increased damage in the jump and accelerated damage in the sprint.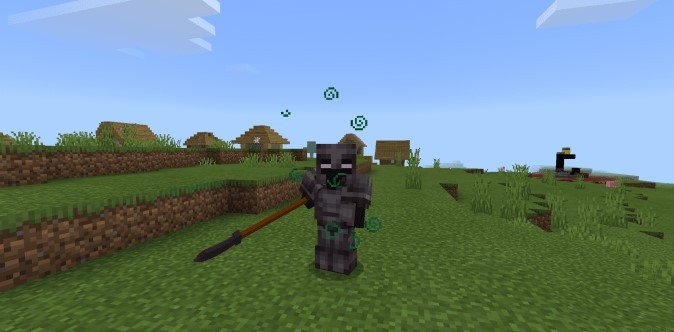 Last update:
v1.0.8 (September 29, 2021)
What's new?
Added a new weapon

Added combos for a two-handed longsword and a giant mace

Fixed the animation of the long bow

Added strong blows for mace and halberd

Fixed bugs