Mod
The Frosted Expansion Pack
is based on the addition
Creeping Winter
to the game
Minecraft Dungeons
and adds a real frosty adventure in which new monsters, items are waiting for you, structures, changes in biomes and many other things that were not previously in
MCPE
Be sure to include experimental features in editing the world.

Frozen zombie
Health: 20

Throws snowballs, dealing 4 damage

Can rush to the target and deal 3 damage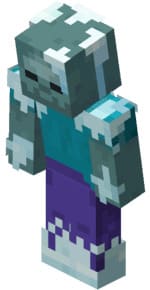 Ice creeper
Health: 20

Causes a slowness effect when exploding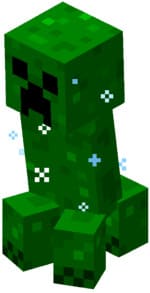 Cryomancer
Health: 30

Creates blocks of ice that chase the player until they fall on him

Appears in the mountains at any time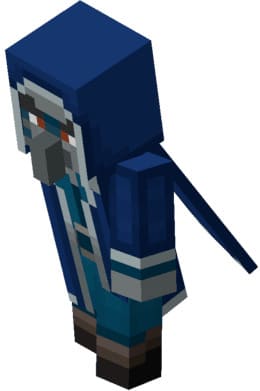 Illusor
Health: 188 and 1 for the clone

Shoots arrows with fireworks

Can create his own clones

Appears only in the camp of the Illusionist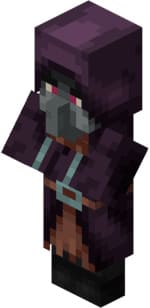 Ghost
Health: 20

Creates fire

Appears in the Valley of the sand of souls

Can teleport to the player if he gets too close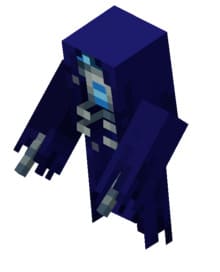 Cursed Ghost
Health: 600

Attacks with ghost balls

Appears only in a Lonely Fortress

Sleeps, but wakes up when interacting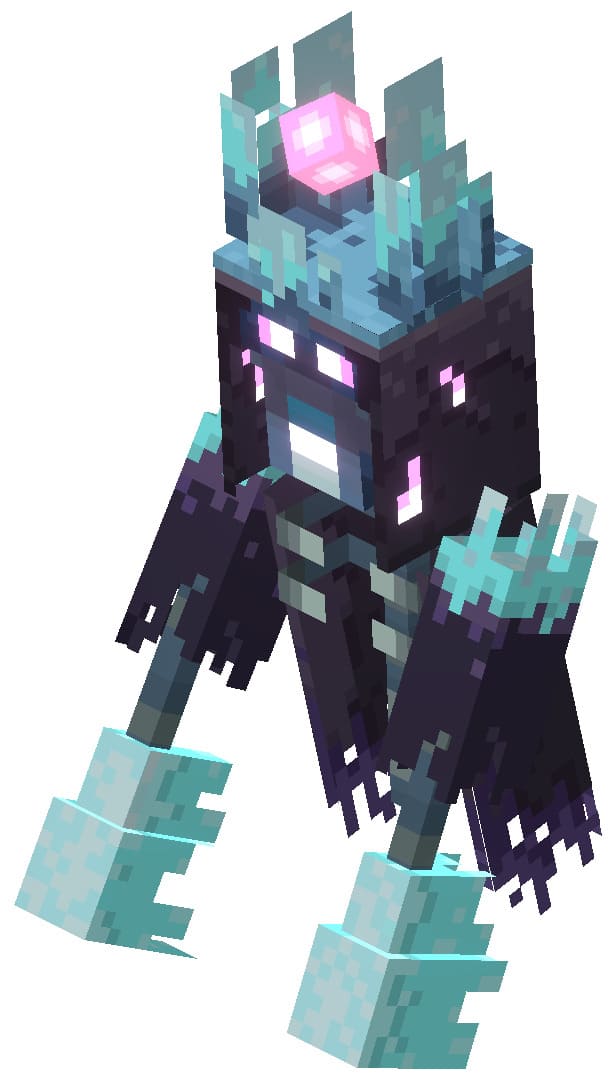 Ice stick
Creates blocks of ice

Can be found in Ice columns in the biome of Alpine glaciers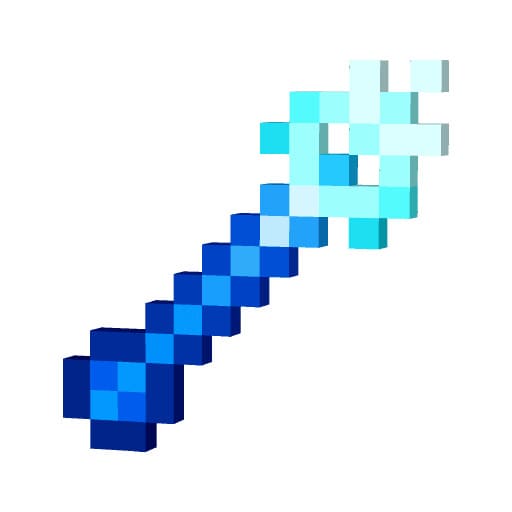 Ice spit
Damage: 8

Creates icy rain when used

Drops out of the Cursed Ghost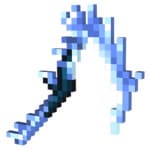 Ice armor
If a player attacks mobs in this armor, a slowness effect is applied to them

Can be found in Ice columns in the biome of Alpine glaciers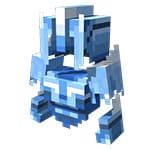 Biomes
Vanilla ice and cold biomes, such as snowy tundra, frozen river, cold taiga and icy mountains, have been partially updated. Now these biomes have a bluer mist to create the effect of winter. Grass and dirt were replaced with new blocks.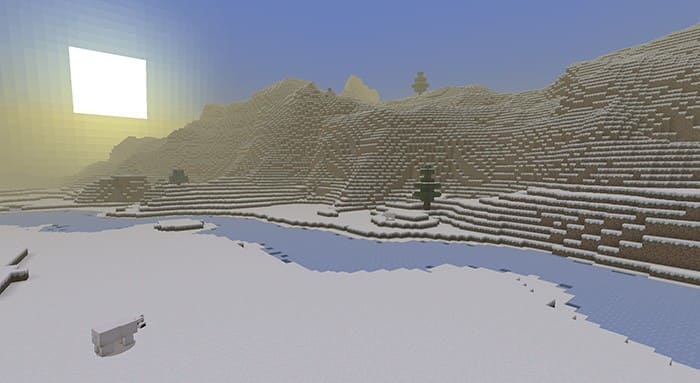 You will be able to find a new biome called
Alpine Glaciers
. It was ported from
Minecraft Dungeons
.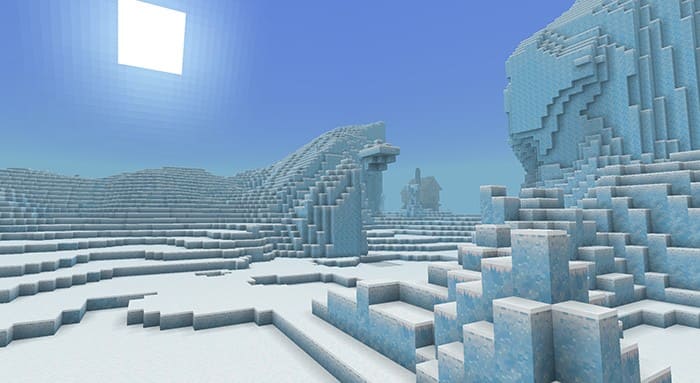 Ice pillars
In the biome
of Alpine glaciers
there is a chance to find Ice columns. At the top of the column is a strange glowing ice block, from which some new items may fall out.
Ash tree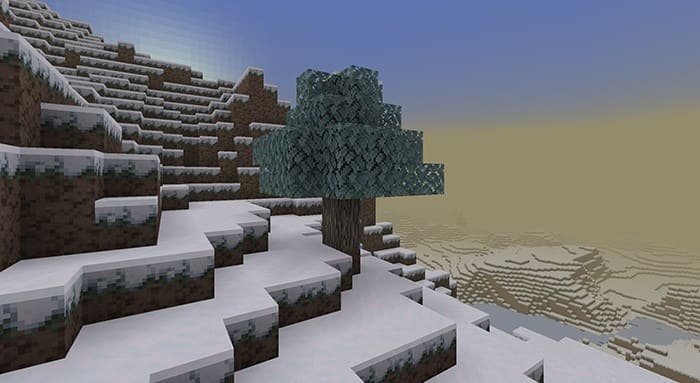 Illusor's Camp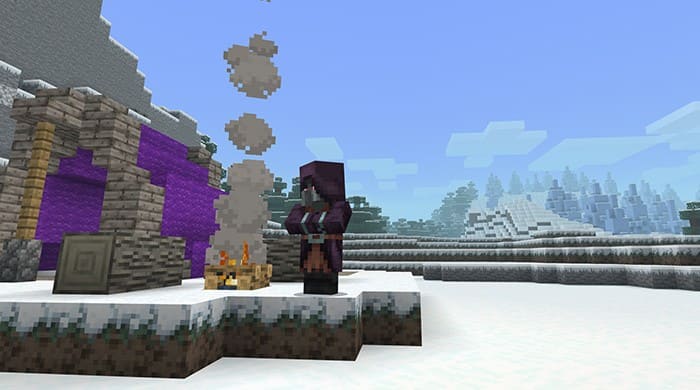 Destroyed Igloo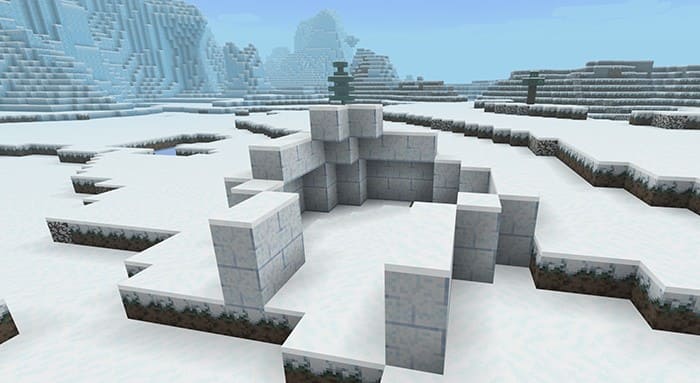 Settlers' House
It can only be found in the biome of Alpine glaciers.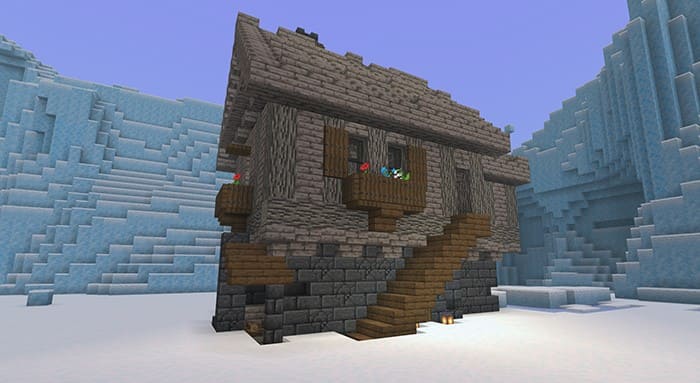 There is an arena under the house. Activate the button to start the three-stage trial.
At the first stage, Frozen zombies, Tramps and Spiders appear

At the second stage, Cryomancers will appear instead of spiders

At the last stage, mobs will appear faster

After passing the test, a diamond chest will appear next to you
Blocks
Some blocks have functionality.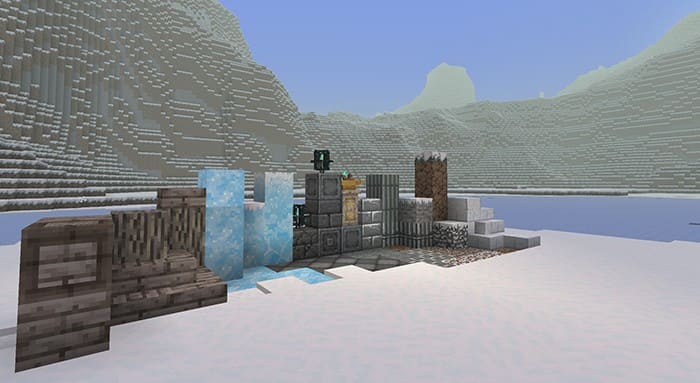 Settler house blocks cannot be created, but you can get them from the house itself.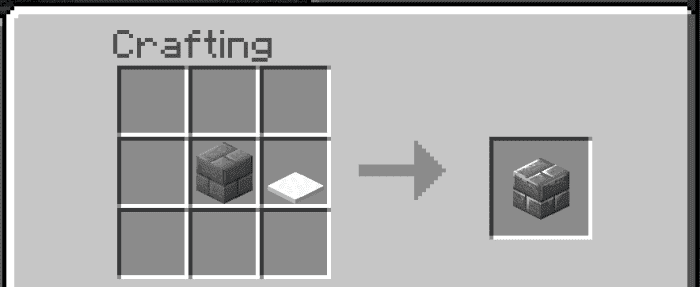 All unique recipes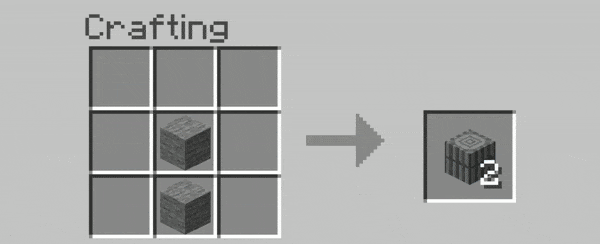 Last update:
v1.2 (September 26, 2021)
What's new?
Added A Cursed Ghost

Glacier Removed

Added a Ghost

Frozen Mucus Removed

The Illusionist no longer has a boss strip

Chunks of ice renamed Falling Ice Blocks