Tired of moving around the Nether without a horse? Don't have time to run away from monsters? Hoglin will come to your aid, which you can tame and ride him. The addon Rideable Hoglin will allow you to do this in the world of
Minecraft PE
.
This mod allows you to tame Hoglin in the Nether and ride him, exploring the expanses of the Nether, or run away from dangerous monsters!
---
You can tame the Hoglin thanks to
Crimson Roots
: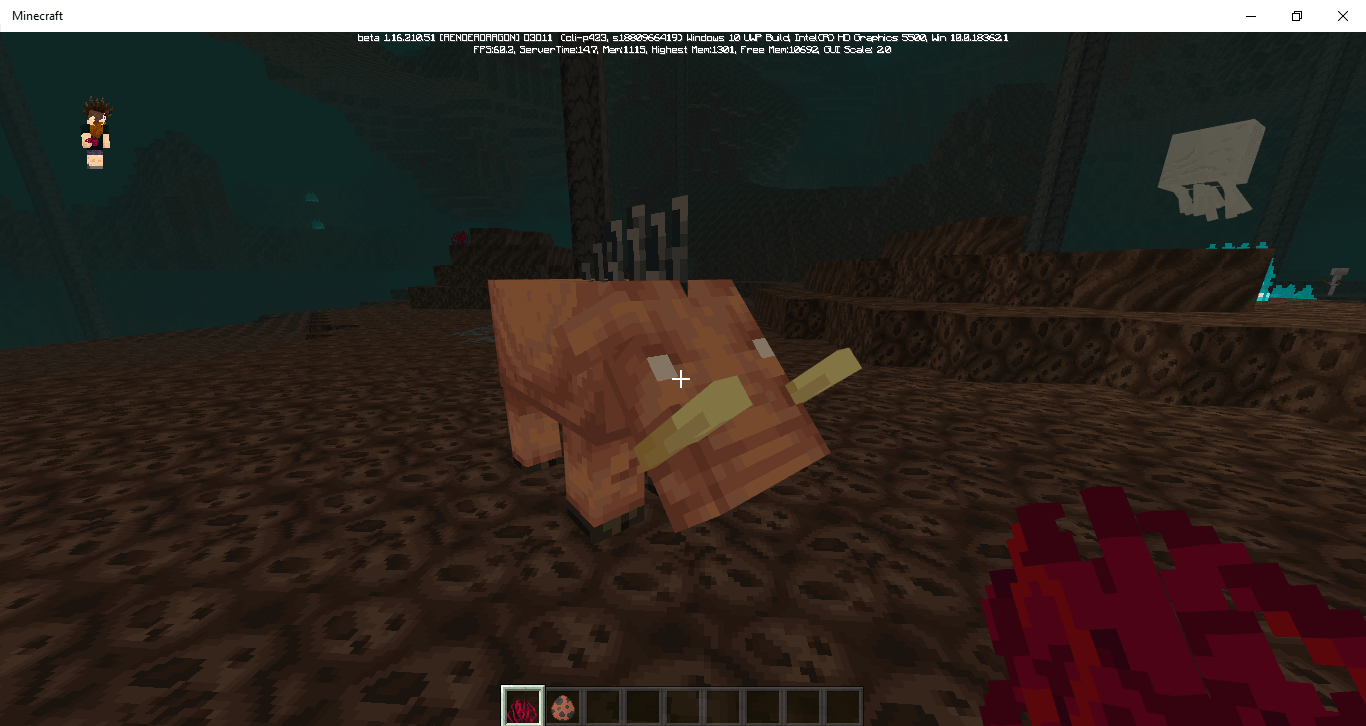 Once he is tamed, you can equip Hoglin with a saddle to control his movements like a horse: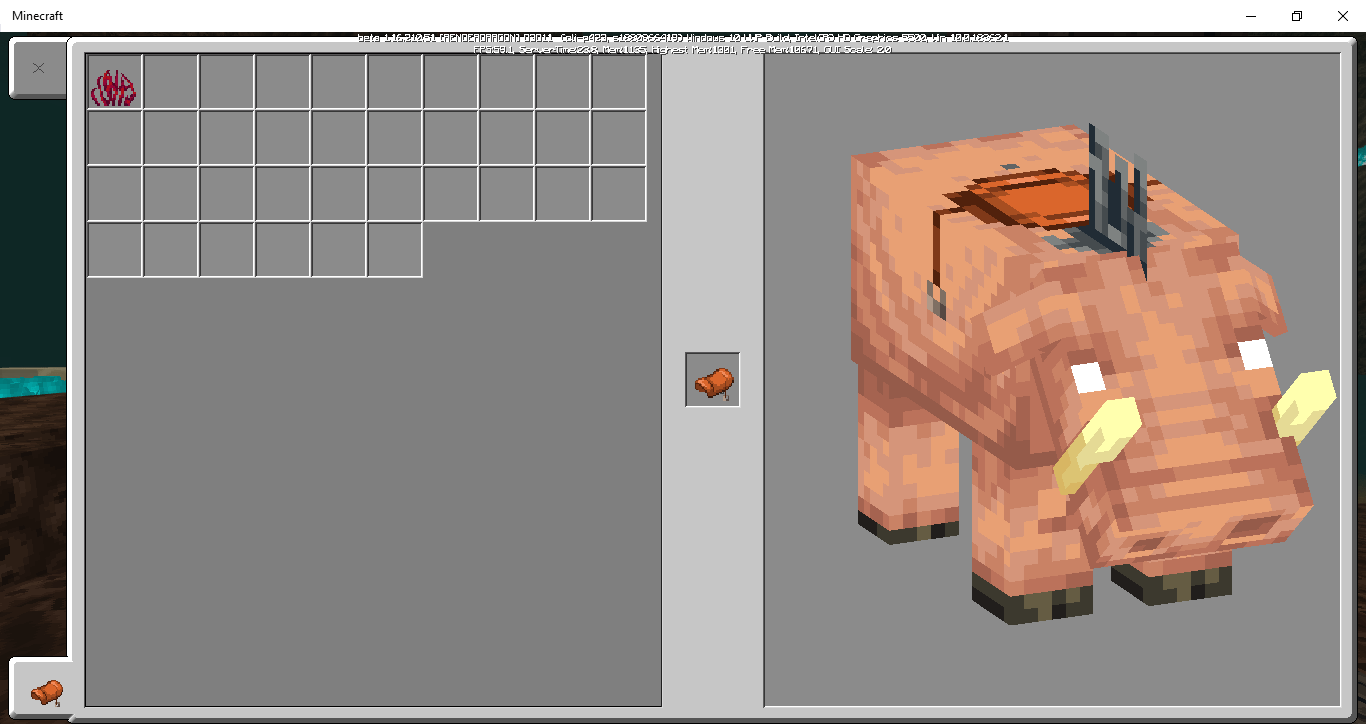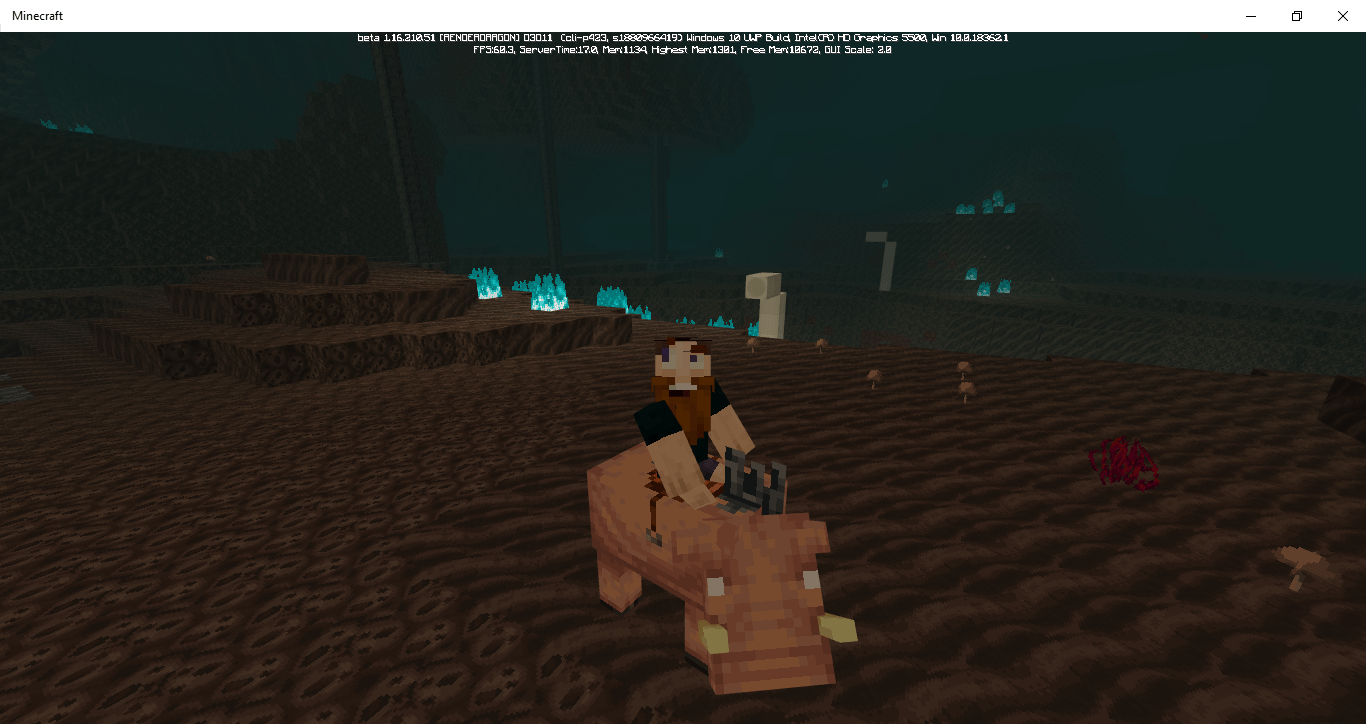 If your Hoglin has been damaged, then it can be cured by feeding raw or fried beef: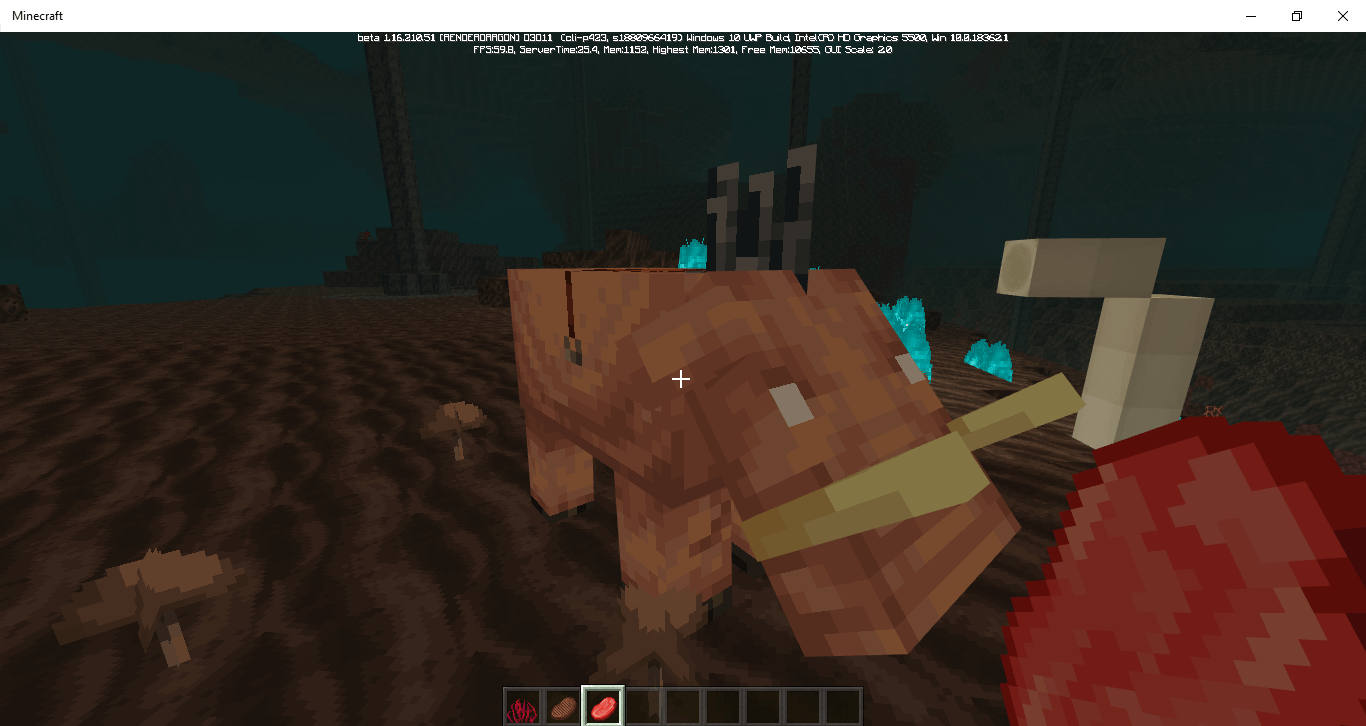 A tamed Hoglin will attack enemies that attack you, or you attack: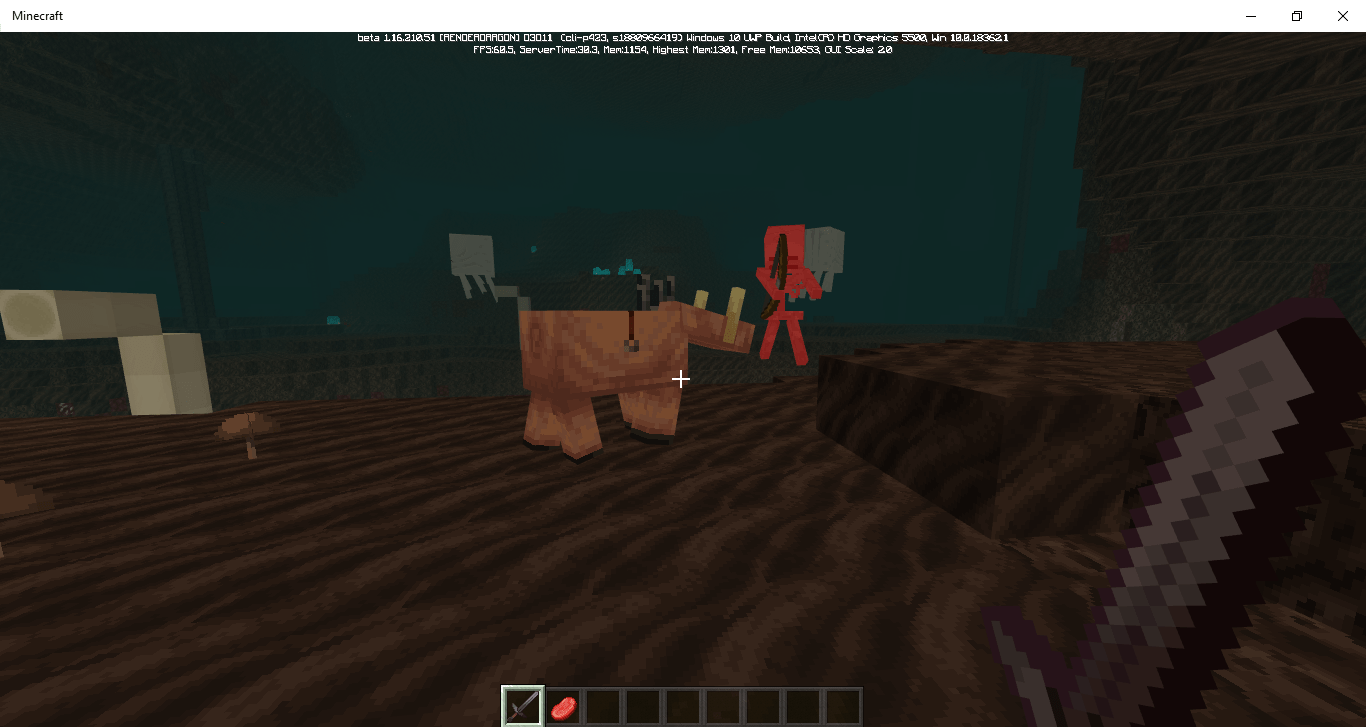 Installing the Rideable Hoglin mod (.mcpack):
Download the mod file marked .mcpack from the link below.

Just open the files and the game will install everything you need by itself.

Launch Minecraft and go to edit the world.

Select Resource packs.

Find the texture pack and activate it.

Select Behavior packs.

Find the add-on and activate it.

The mod is installed, have a nice game!