At
Minecraft Live 2020
, the next major update for
Minecraft
called Caves and Cliffs was announced, which will be released in the summer of 2021, and the first test versions may be released this year. If you can't wait to try out the new features now, then we bring to your attention the mod
1.17 Update Concept
, which is the concept of the next update of the game!
Remember that you cannot interact with objects and blocks in this mod. The mod works on version
Minecraft Bedrock (PE) 1.16.100.58
and higher, do not forget to activate the experimental gameplay in editing the world!
---
Amethyst crystals and amethyst geodes
Amethyst crystals and amethyst geodes are new resources announced at Minecraft Live 2020. The amethyst crystal can only be placed on amethyst geodes.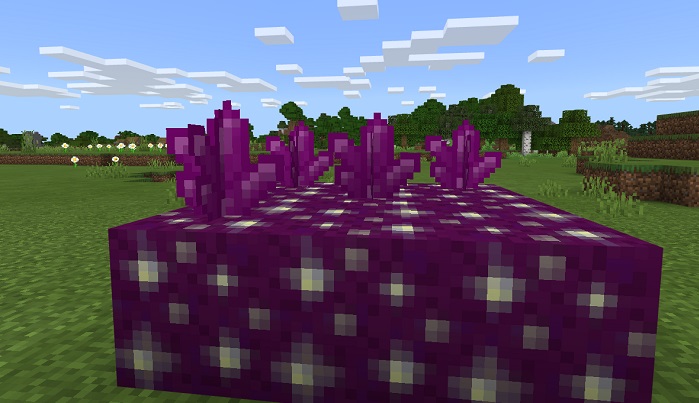 Copper ore and lightning rod
Copper ore in this mod is not generated randomly.
This is what a lightning rod looks like in addon.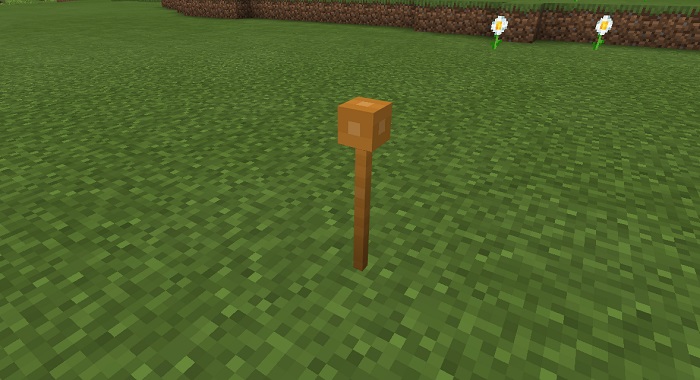 Clay pots
There are two variants of clay pots available — unbaked and burnt.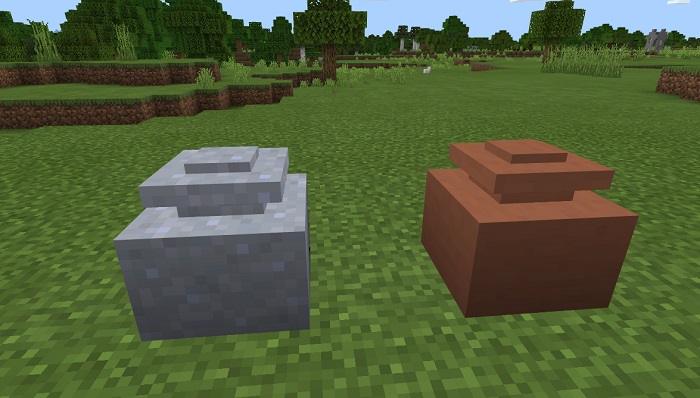 Sculk blocks
The mod adds three types of sculk blocks — sculk, vein and catalyst.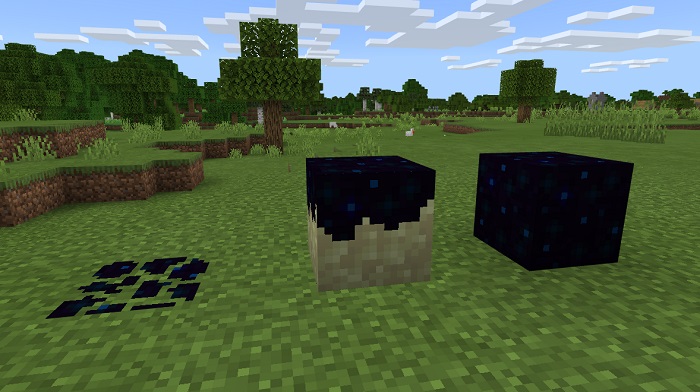 Spore plant
A spore plant looks like a sweet berry bush and a vine, while the plant glows if there is a glowing fruit on it.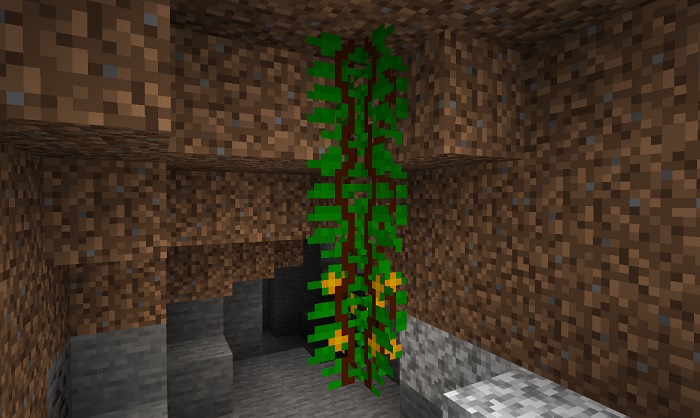 Moss
Moss is a decorative block available in two versions.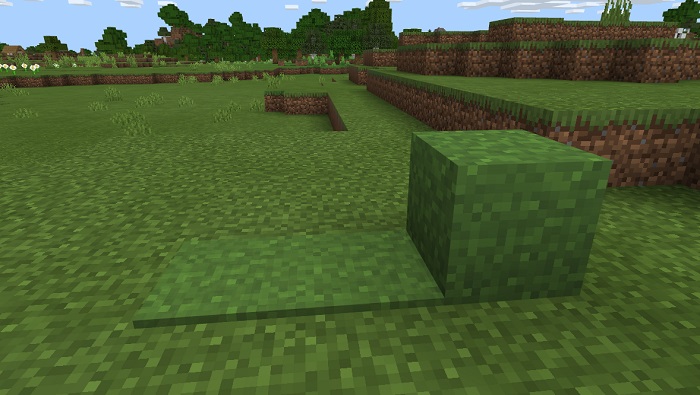 Limestone
It resembles a stone.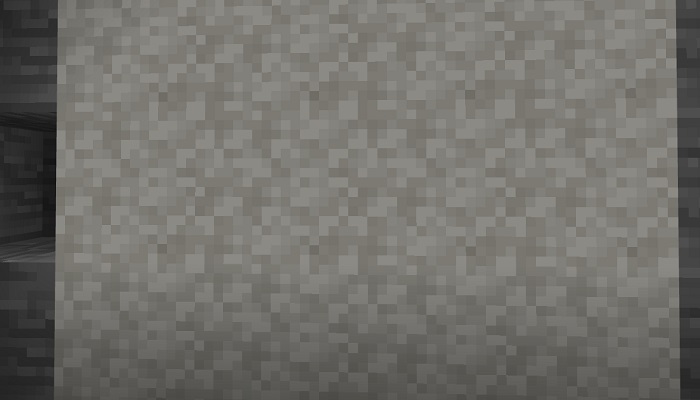 Solid stone
This block was shown at Minecraft Live 2020, but the developers did not inform about its name and purpose.
Copper block
The copper blocks in the Caves and Rocks update will be in different degrees of oxidation. This mod offers three options for copper blocks.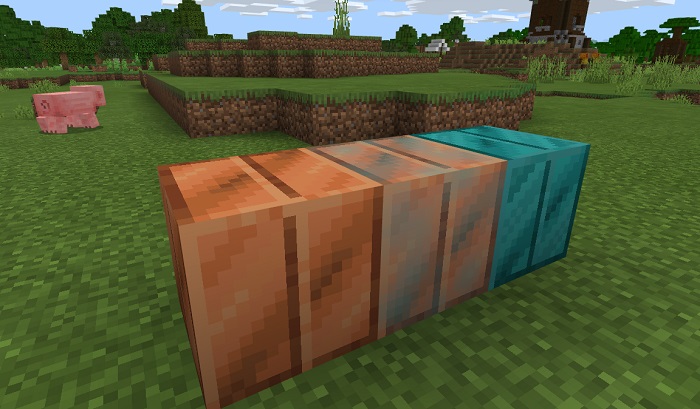 Snowdrift
In the update "Caves and Rocks" there will be snowdrifts in which you can fall through, but in this addon it's just a decorative block.
Brush
The brush will allow you to find archaeological fragments in
update Minecraft PE 1.17
, has no functionality in addon.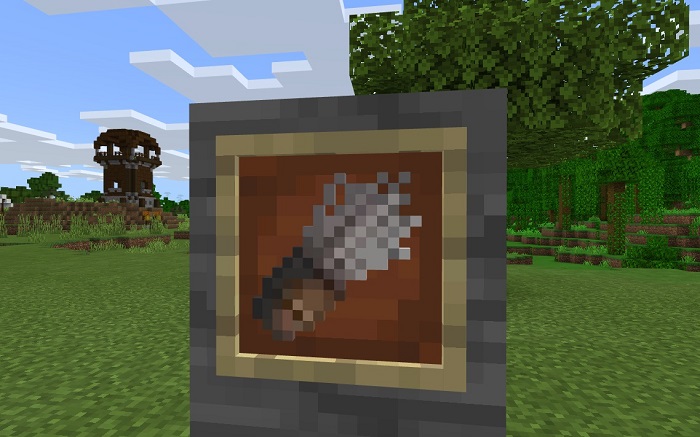 ---
Use the command
'/function 1.17_blocks'
to get all the blocks. If you can't find the required block, then use the command
'/give @s cave:<name of the item/block>'
to get it.
Installing mod 1.17 Update Concept (.mcaddon):
Download the mod file marked .mcaddon from the link below.

Just open the file (via ES Explorer on Android) and the game will install everything you need by itself.

Launch Minecraft and go to edit the world.

Select Resource packs.

Find the texture pack and activate it.

Select Behavior packs.

Find the add-on and activate it.

The mod is installed, have a nice game!