With this add-on, characters from the video game
Among Us
are added to your
Minecraft PE
, where you need to find an impostor, you can also take part in the game yourself using the skin of a team member.
At the moment there are 10 skins for crew members and impostors:
Blue

Pink

Red

Green

Yellow

Black

White

Dark green

Orange

Purple.
Crew members can be tamed by using
Bone
. This way you can assemble a team and search for impostors together. Impostors, in turn, are aggressive and bind players and crew members.
4D Skins
To become a crew member, you need to select the color of the suit in the armor section in the creative mode inventory.
Skins are placed in a slot for hats;

The hat and mini crew members must be placed in the bib slot;

Suits are placed in the pants slot.
4D skins are also available in Survival mode using the crafting recipe below: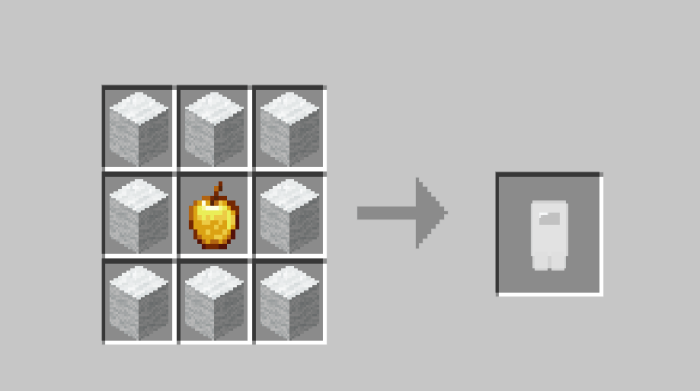 If you want to change the color of the costume, then place it in the Stonecutter and select one of the variations on the left.
To create hats, you will need an Iron Ingot placed in a Stone Cutter, and for costumes - a Gold Ingot.
Pets
You can also get a pet from Among us, at the moment there are only 6 pets.
Henry Stickman

Ellie

Blue Dog

Wall-e

Brainslug

Crab.
Cartoon texture set
You can optionally choose a set of textures for models Among Us. If you want to play with the original textures from the game, then install the Original version. If you like cartoon images of crew members, then your choice is the Cartoon version.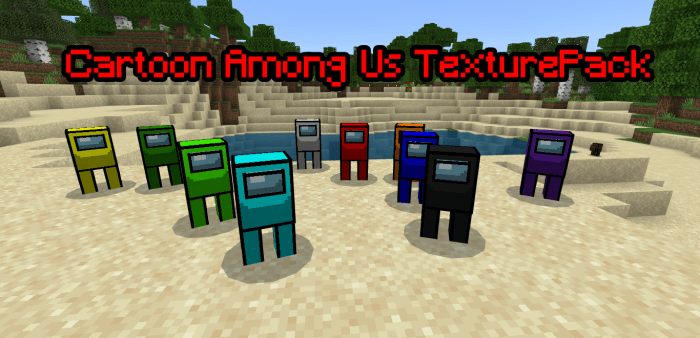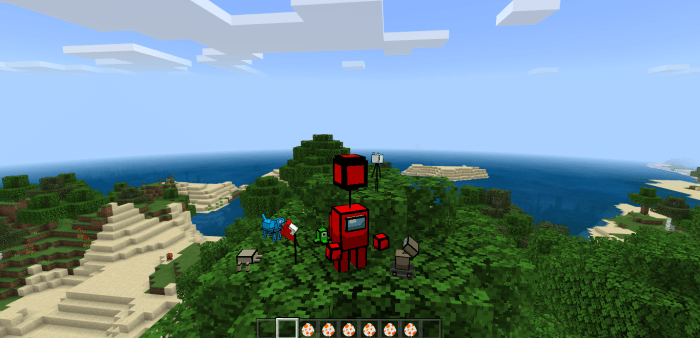 The mod also adds crew members who are similar to Minecraft mobs:
Creeper;

Zombies;

Hoglin;

Resident;

Guardian;

Piglin;

Enderman.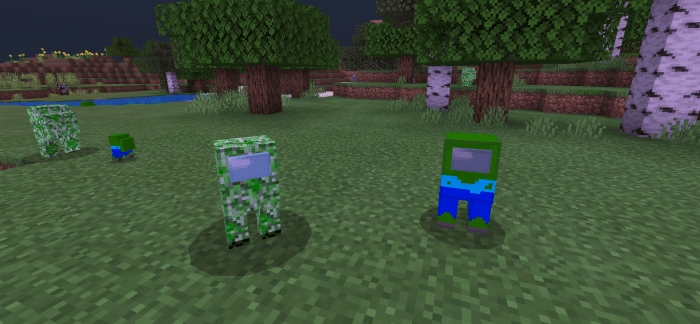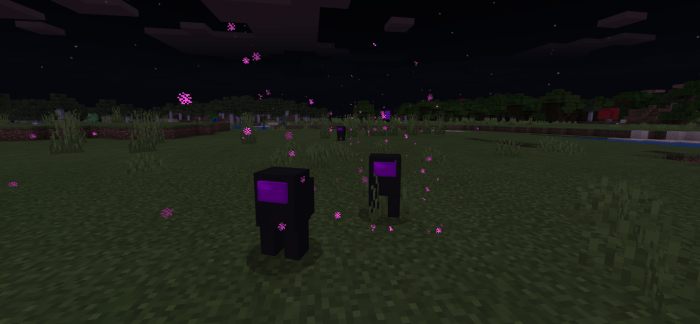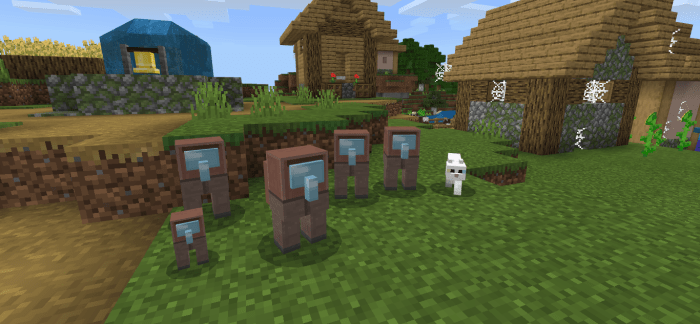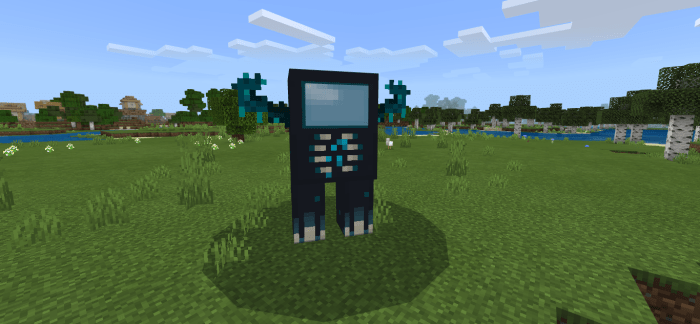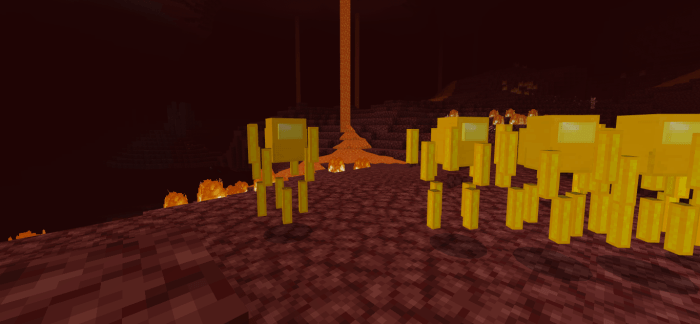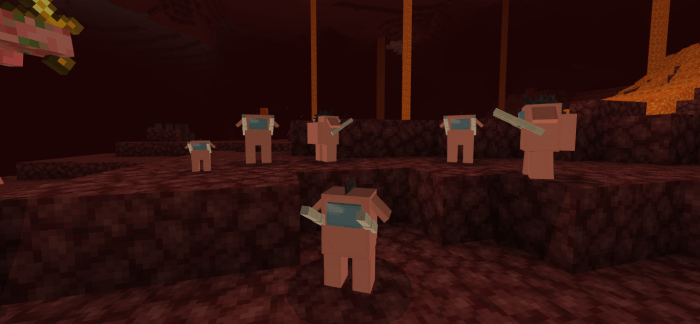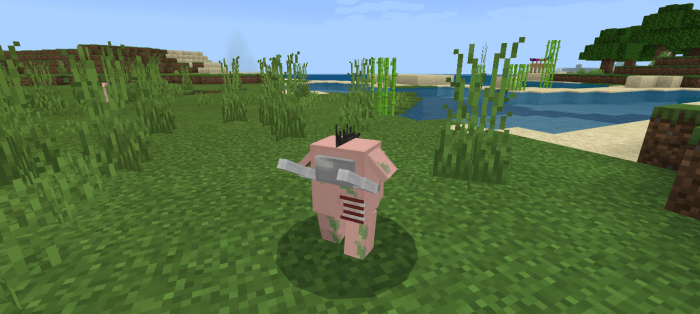 Last update:
November 18, 2020.
What's new?
Added new crew members;

Updated textures of the cartoon version.
Installing the mod Among Us (.mcpack):
Download the mod files marked .mcpack from the links below.

Just open the files (via ES Explorer on Android) and the game will install everything you need by itself.

Launch Minecraft and go to edit the world.

Select Resource packs.

Find the texture pack and activate it.

Select Behavior packs.

Find the add-on and activate it.

The mod is installed, have a nice game!