Welcome to the
map
with the house of the future, where the intelligent computer
HAL 9001
was created. He knows how to chat, make compliments, play music and much more. The house itself has a beautiful and modern design, while the furniture and decor have been perfectly worked out.
The map is suitable for
Minecraft 1.4.3
and higher.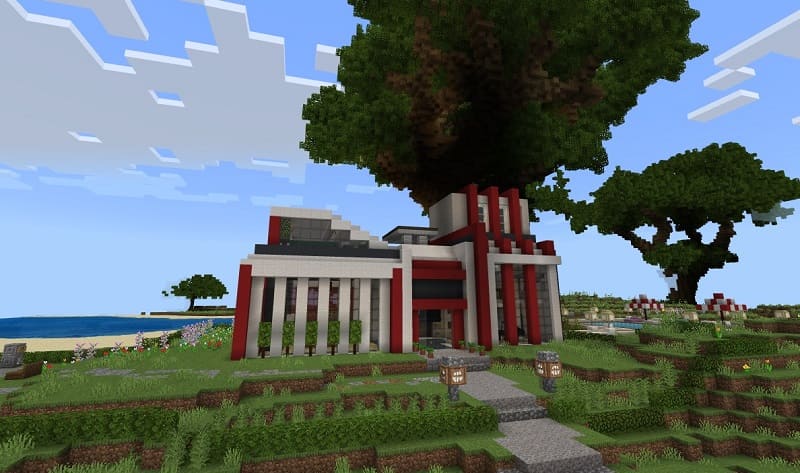 Features
The house is filled with various mechanisms with command blocks

There is a hidden basement

Modern enchantment and potions have been created

You can sit on chairs

There is a smart TV
The doors open automatically, you just need to approach.
Near the entrance, you will find a smart TV that has a set of useful functions.
All the rooms were perfectly designed, and the furniture has full 3D models.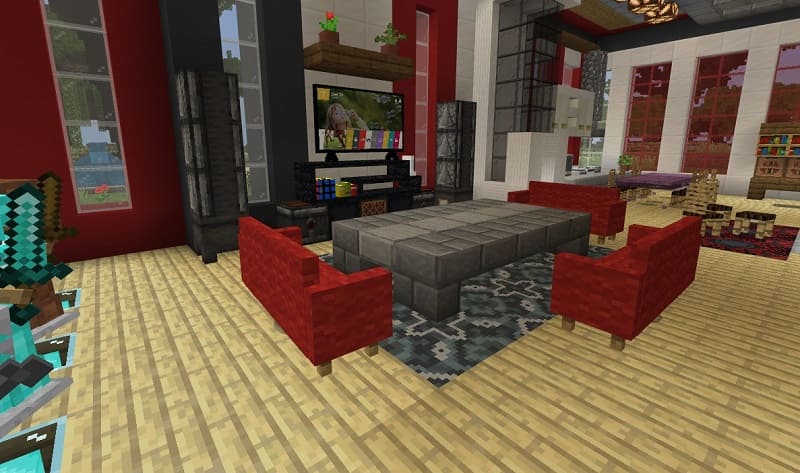 There is also a game room with a modern computer.