If you have played the original series of
Dropper
maps for
Minecraft Pocket Edition
, you will understand the essence of this map immediately. Unlike
Dropper
, in
Reverse Dropper
you have to fall not down, but up. Your goal is to avoid obstacles and reach the "ceiling" of the map, and then go to the next level. The idea of the map, of course, is to challenge the laws of gravity, because this will be possible thanks to the addition in the form of a mod.
How to play?
There are 10 different levels to choose from on the map, and it is not necessary to play in a certain order. To enter the level, you just need to click on one of the buttons, after which you will be teleported.
As soon as you do this, a countdown of 3 seconds will begin, and after that you will begin to climb up. Using the controls, you will need to dodge obstacles.
Recommended settings:
third-person view, field of view (FOV) max.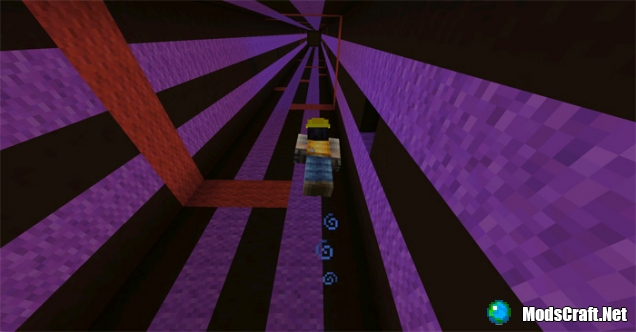 Some levels are more challenging than others. If it's hard for you to play, then start with the easy level that is to the left of all and move in that order.


Installing the Reverse Dropper map:
Download the map.

Extract the map from the archive.

Import the script and texture to BlockLauncher.

Move the minecraftResource folder to the path: "/games/com.mojang".

Move the map along the path: "/games/com.mojang/minecraftWorlds".

Go to Minecraft PE → Play → Select the installed map.

The map is installed, have a nice game!