Piglins are the new neutral creatures in the update
Nether Update
and these are the first creatures in the Cave with which you can bargain!
In this short guide, we will talk about the process of trading with them.
---
You can find Piglins in the Nether in the crimson forest, or in the wastelands. They usually appear in numbers from one to three creatures.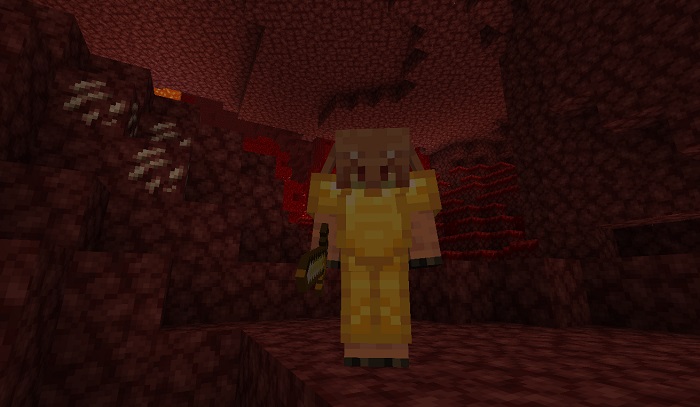 Please note that in survival mode, the player must have golden armor.
Without it, the Piglins will start attacking you! But the armor will not save you if you try to open a chest, a trap chest, a barrel, a Shulker Box next to a Piglin.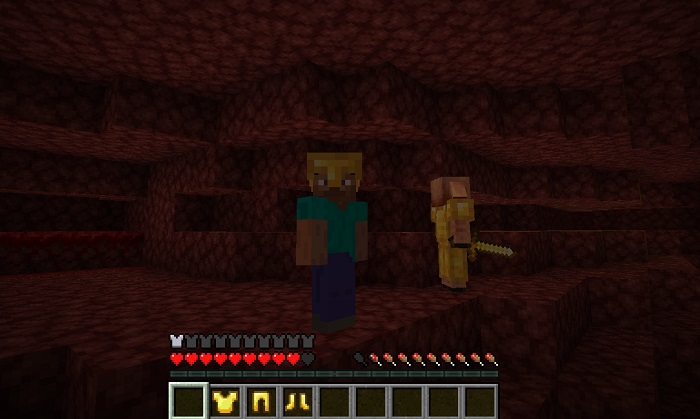 Throw the Piglin gold, or use it on it, after which the Piglin will begin to consider the item received from the player.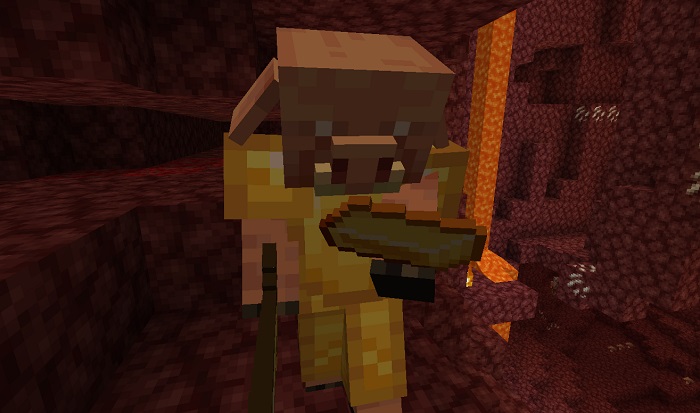 In response, the mob will throw a random item, for example, a fire resistance potion.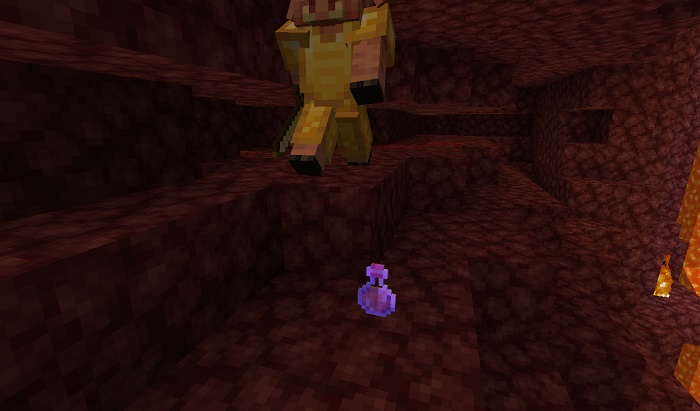 In the screenshot below, you can see all the resources that can be obtained from trading with Piglins.

If you throw several gold bars at once, the Piglin will start picking up the bars alternately every six seconds, giving out random resources.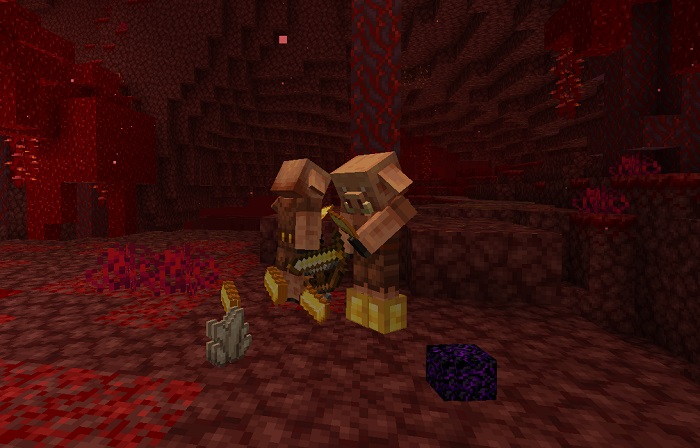 The video below shows the exchange process.
So far
Nether Update
is only available for
Minecraft: Java Edition
, but we hope that beta for Android, Windows 10 and Xbox One will be released soon!
---