Here's the right set for you! With
texture pack
R1H3D
, each block will receive
a 3D texture in 256×256 pixels resolution
! But, unfortunately, this means that this package can cause lags on weak devices in
Minecraft
.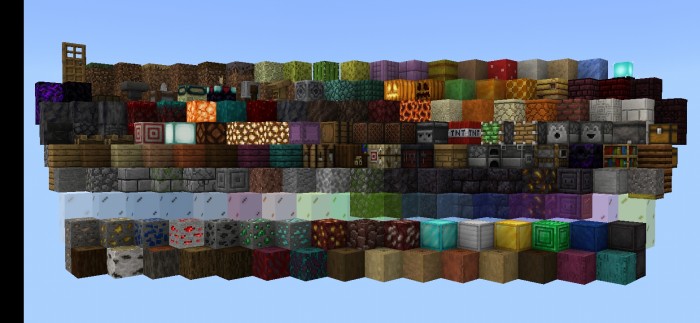 The Nether!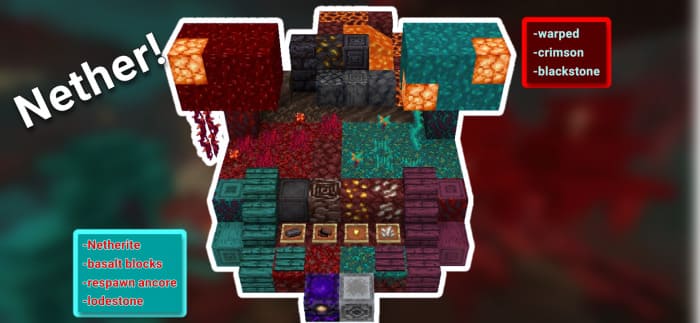 Wood!
Now all logs have textures.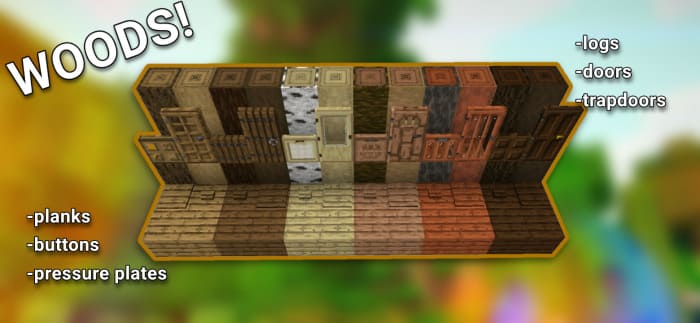 Redstone!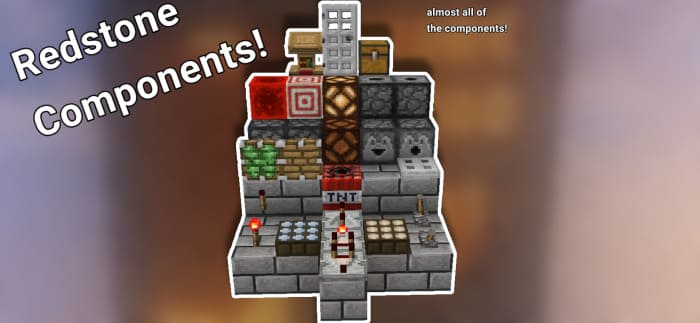 Nature!
Ores!
The textures of the ores have been changed in accordance with the new Minecraft Bedrock 1.17 update.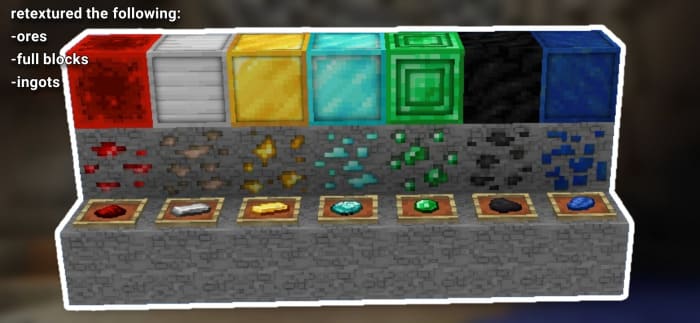 NEW BLOCKS V1.0.8
Honey Block;

Bell;

Bee's nest;

Beehive;

Anchor of Rebirth;

Weeping vines;

Dark oak door;

The hatch is made of dark oak;

Dense ice;

Bamboo;

And much more!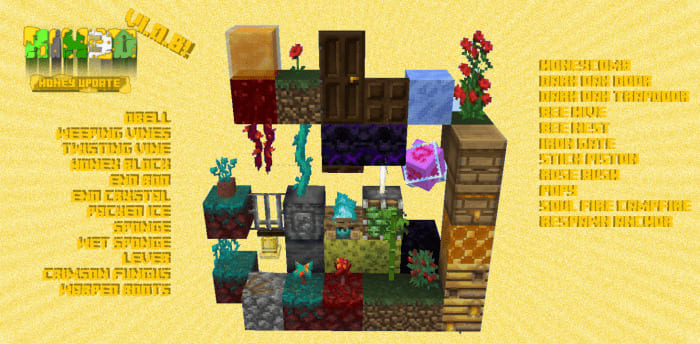 NEW ITEMS V1.0.8
Honeycomb;

Kettle;

Lantern and bonfire shower;

Eye of Ender;

Lantern;

Diamond Armor;

Shield and Trident;

Jungle Wood door;

Plate;

Book;

Book and Pen;

Nether Star;

End Crystals;

And much more!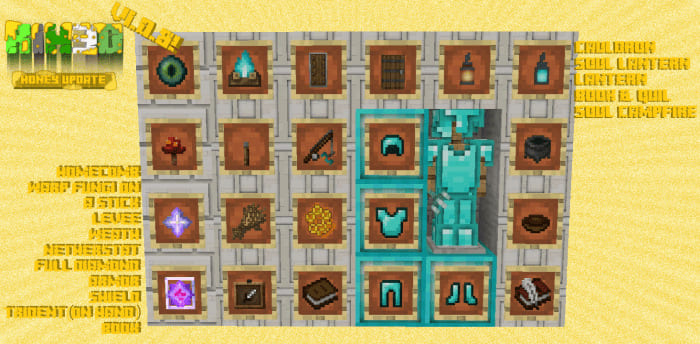 UPDATE V1.0.9Now 4 types of armor are available
: iron, gold, diamond, netherite. All types of logs now have texture. Fixed some buggy textures. Retextured ores to match textures from 1.17.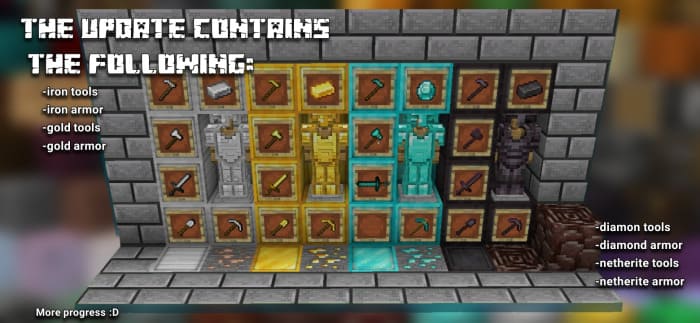 Last update:
July 23, 2021.
What's new?
Updated ore textures

Added all wood textures

Added 50+ new textures

Fixed bugs