Looking for the perfect seed to start survival in
Minecraft PE
? Then we recommend that you use this generation key to create a new world!
To get to the destroyed portal, you just need to go straight, and the deserted temple will be to the right.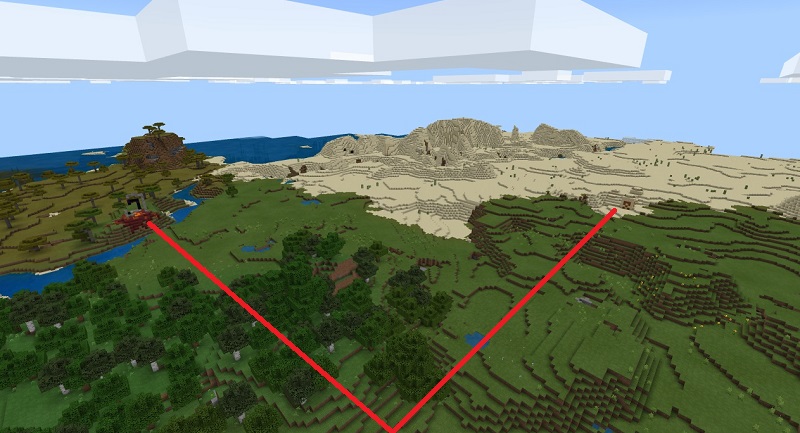 The ruined temple and the deserted temple contain chests and useful blocks that you will surely need in survival!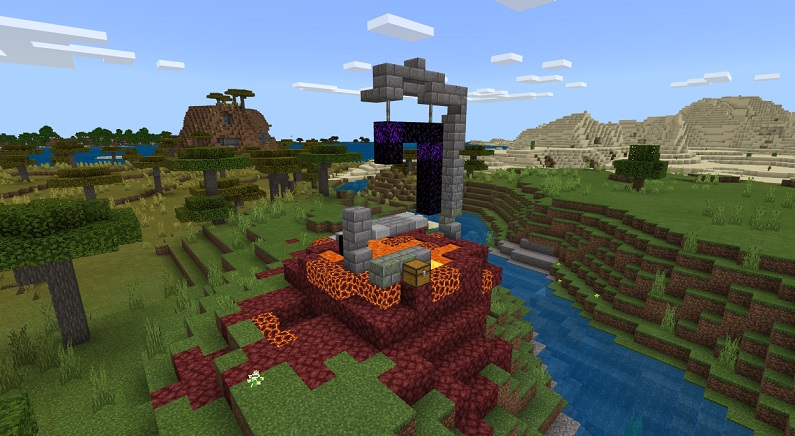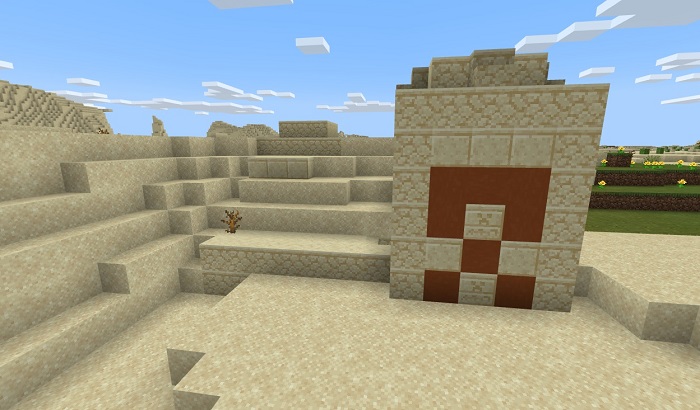 If you go even further than the destroyed portal, you will soon find a forest mansion.
We do not recommend going to the mansion without weapons, armor and other useful resources that may be needed in battle!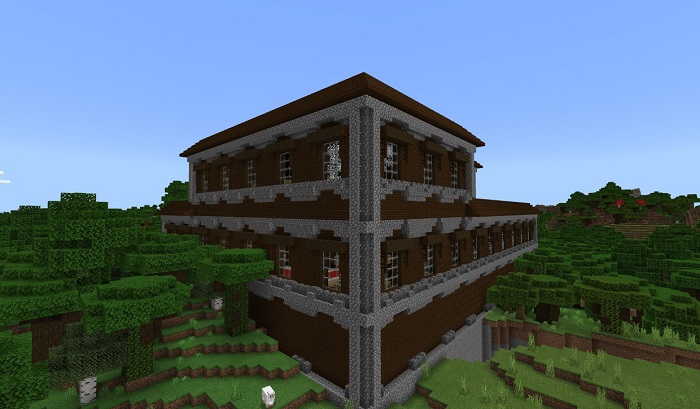 If you turn back on spawn and go towards the mountains, you will reach the village. There is another one not far from it.
How to activate the seed?

Launch Minecraft Pocket Edition.
Open create world window.
Type seed key in field«Seed».
Press button «Play» to create a new world.
Seed activated, enjoy!
Seed: -67495082