Mod
Mutant Warden
adds a Mutant Warden to
Minecraft
. What happens if a strong Warden mutates and becomes stronger? It's going to be scary, right?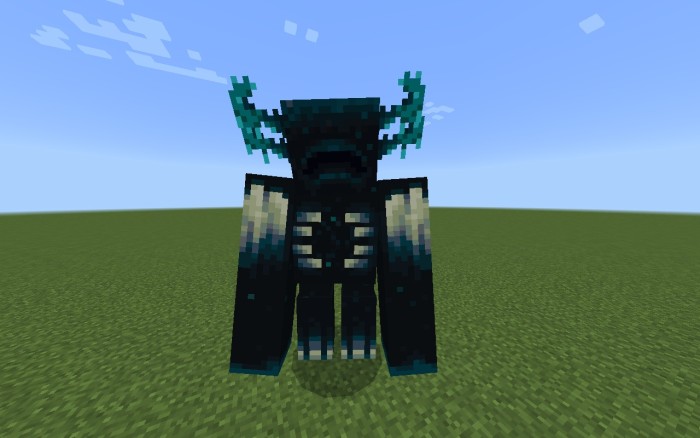 Now he is stronger and bigger, can kill a player with 1 hit (survival mode) and can destroy 10 Iron Golems.
Stats
Health: 1200

Attack Damage: 80

Lesson from Ranged attack: 40

Long-range Attack Recharge: 2 seconds
How to spawn? To spawn him, you need to craft spawn egg: Nether Star, Sculk Catalyst x4 and 4 Sculk.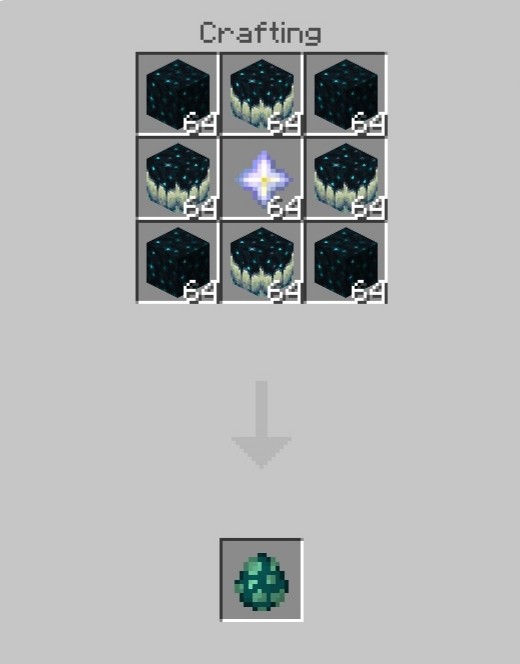 loot
x1 Nether Star

x1 Sculk Catalyst

x1 Sculk Shrieker and x1 Sculk