Mod
Grappling Hook
adds a special crossbow with a hook. Now you can quickly and easily cling and climb over various ledges.
Enable the experiment functions for the mod to work correctly.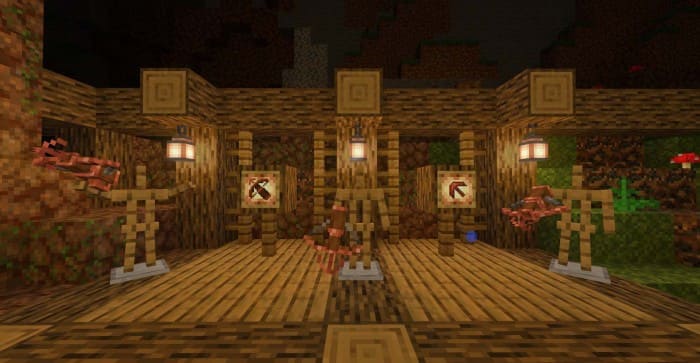 Despite the fact that the crossbow does not require the creation of special ammunition, it still has durability. If you want to use it indefinitely, then enchant it with the help of Repair and Inviolability charms.

The hook is also available in the Creative Mode inventory. To use it, you just need to point at the block to which you want to cling, and then press the right mouse button (hold down the screen).