Have you been looking for a
mod
for a long time that would allow you to control your game world? Your house is on fire, do you want to miss a dangerous night or do something else that will save you and your resources? Then install the mod
Climate Clock - TicToc
for
Minecraft
, which will add a new useful item!
In the world settings, enable the experiment functions.
Clock
With the new watch, you will be able to control the time and weather.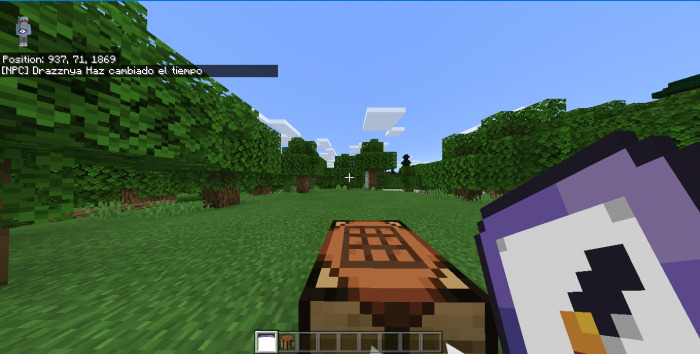 Right-click if you are using Windows 10, or hold on the screen if you are using a mobile phone to open the watch interface.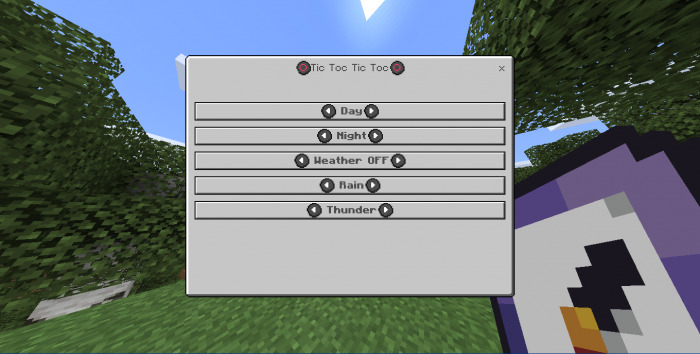 Each click on the button has a recovery time of 10 to 15 seconds.
Day switches the time of day to day

Night switches the time of day to night

Wheather OFF cancels the rain if it is raining

Rain starts the rain

Thunder includes thunderstorm
The recipe for creation requires quite expensive resources, 8 amethyst fragments and one star of the Nether.

Screenshots