Are you bored with storing food in Minecraft PE in ordinary chests and want something new and useful? Then we recommend the Utilities for Food mod, which will add new dishes for food, and you can even see it!
The mod will add glass jars, iron jars and plates to the game, on which you can store food.
Thanks to this addition, you can not only unload your chests, but also create a new interior with a kitchen!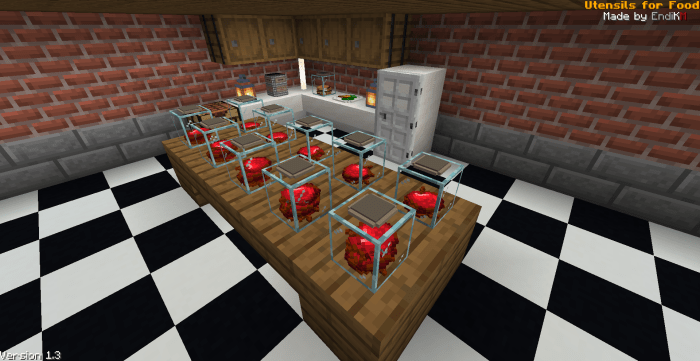 You can store from 1 to 10 fruits and vegetables in a jar.

You can store from 1 to 10 pieces of meat in a jar.

1 to 2 fruits, vegetables and meat can be stored on a plate.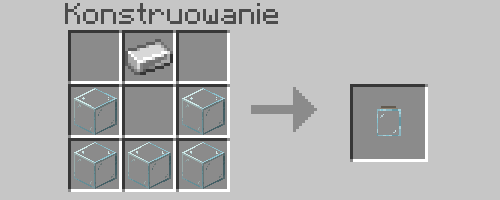 The following items can be placed in the jar:
Apple

Cooked potatoes

Beetroot soup

Bread

Carrots

Cookie

Dried seaweed

Watermelon

Potato

Pumpkin pie
The following items can be placed in the jar:
Beef

Chicken

Cod

Cooked chicken

Cooked beef

Cooked lamb

Fried rabbit meat

Cooked salmon

Mutton

Rabbit meat

Salmon

Tropical fish
The following items can be placed on the plate:
Fruits and vegetables

Meat