Mod
Strat's Food
is created for lovers of food and cooking. With it, new items, blocks, food will appear in
Minecraft
, as well as some vanilla mechanics will be updated.
Enable the experiment functions for the add-on to work correctly.
Crop bushes
From the harvest bushes, you can get new food products, such as tomatoes and lettuce, as well as vanilla items (potatoes, watermelon seeds, and so on).
You can also use scissors to cut the crop from the bush.
Maple
Use an empty bottle to get maple syrup from this tree.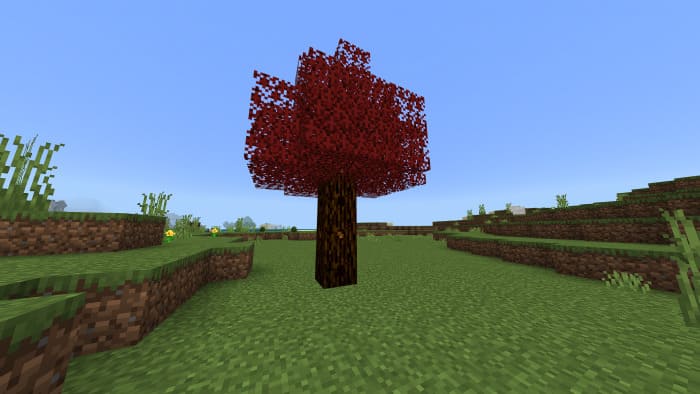 Salt ore
A new ore that can be found in caves and mountains. When mining, you can get from 1 to 3 pieces of salt, which is used when cooking new food.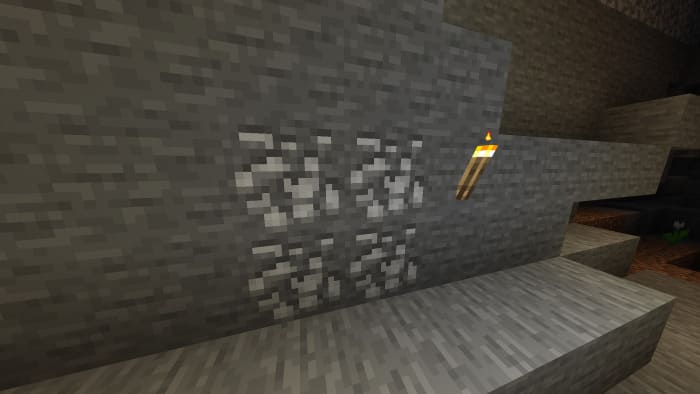 Cook's Book
This book allows you to find out all the available recipes (text in English).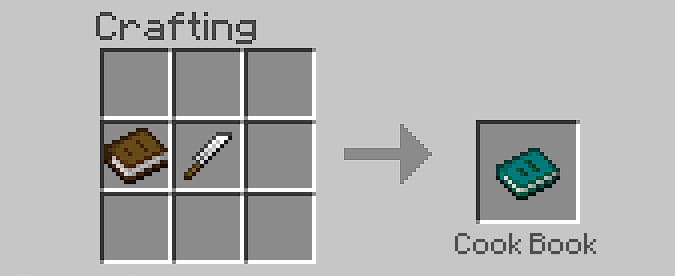 Churn
The churn is a new barrel that is used to produce butter from milk.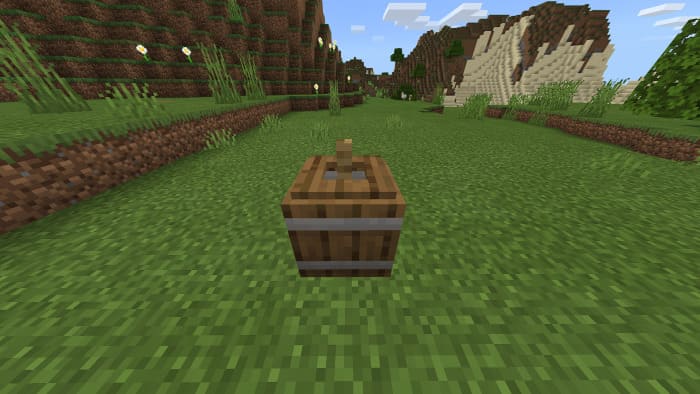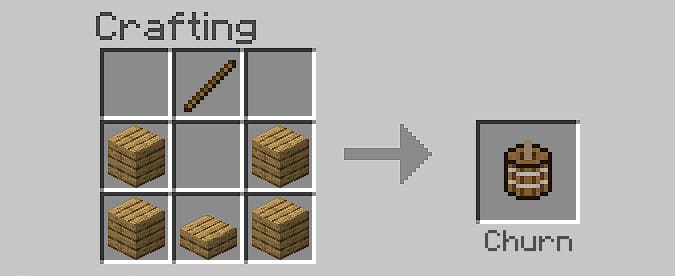 Stupa
The mortar is used to grind wheat into flour, sugar cane into sugar, cocoa beans into cocoa powder.
Toaster
Insert a slice of bread into the toaster to toast it.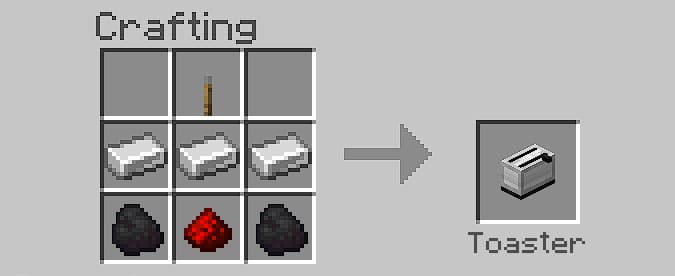 Bread can be buttered or jam and marmalade can be added to it.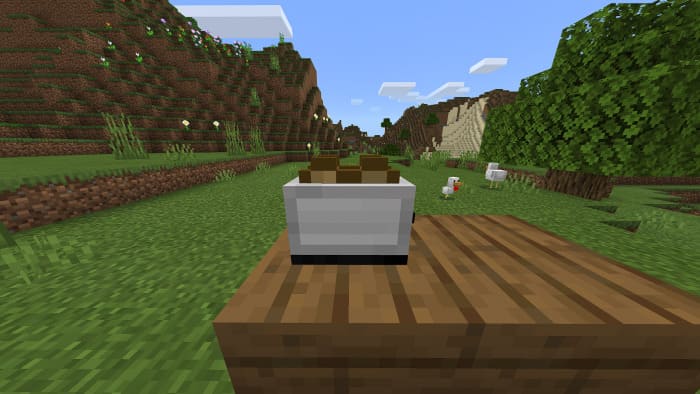 Kitchen knife
It is used for cutting food on a cutting board.
Cutting board
It is used for cutting some food.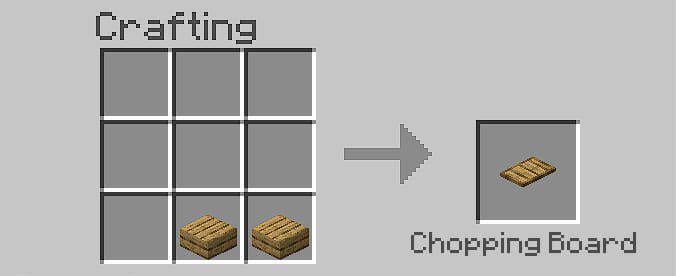 Bread → Slices of bread

Raw chicken → Chicken slices and raw chicken wing

Raw pork → Raw bacon or raw sausage

Cheese → Three cheeses

Any pizza → Three slices of pizza
Bowler hat
The pot can be crafted from a stick and four iron ingots.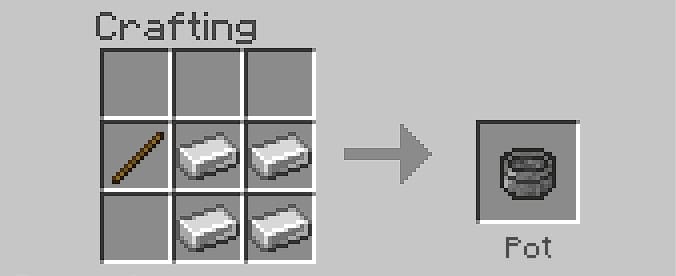 It is used to create salt (pour water) and cheese (milk and salt). At the same time, the pot itself can only be placed on the stove and smokehouse.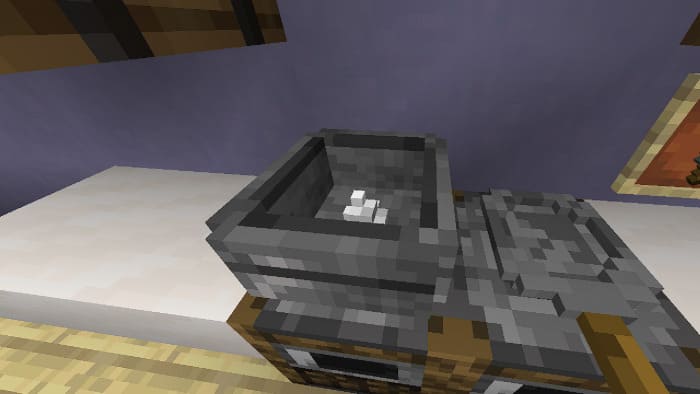 Frying pan
A frying pan is created from two sticks and an iron ingot.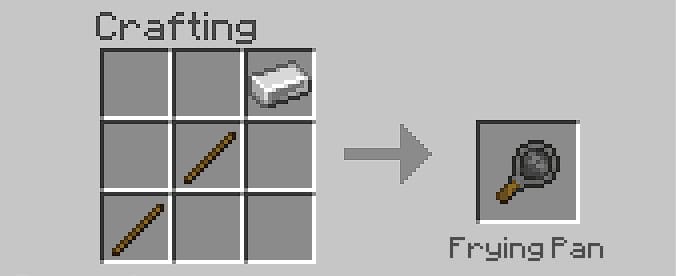 You can cook a lot of new dishes in a frying pan. All of them can also be viewed in the Cook's book.
Raw Bacon → Cooked bacon

Raw sausage → Boiled sausage

Raw Chicken Wing → Cooked chicken wing

Chicken slices and salt → Chicken nuggets

Two potatoes and salt → French fries

Dough → Pancakes

Egg → Scrambled eggs
The frying pan can only be placed on the stove and smokehouse.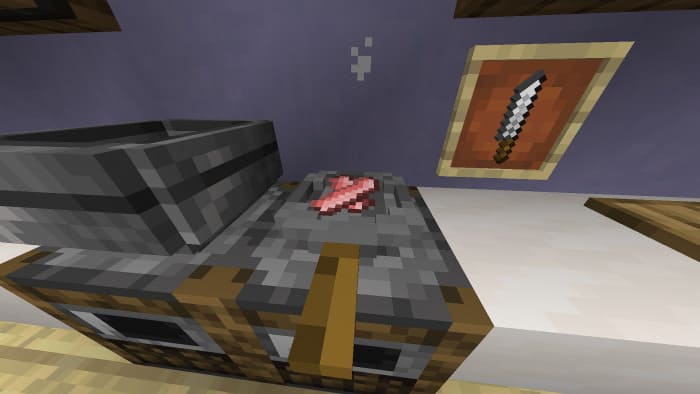 Paper plate
Paper plates are used to create 10 new dishes, like fish with fried potatoes, mashed potatoes, waffles and other things. These plates are special in that they are used only once.
Clay plate
It is used to create a ceramic plate.
Ceramic plate
An alternative to paper plates for reusable use.
Food
Vanilla and new food have been updated, now the food has different duration levels.
Bread
The bread recipe has been changed to make it harder to get and more interesting to survive.
First you need to make flour using a mortar and wheat.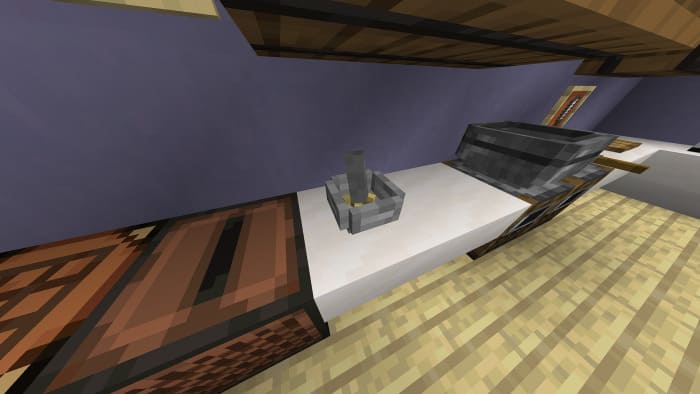 After that, create a dough from a bucket of water, flour and salt.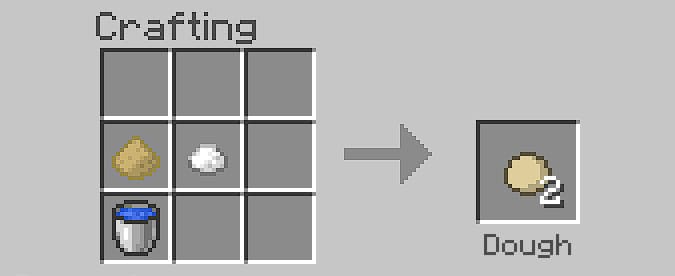 Bread can be made from three pieces of dough.
You can also create old bread (baguette).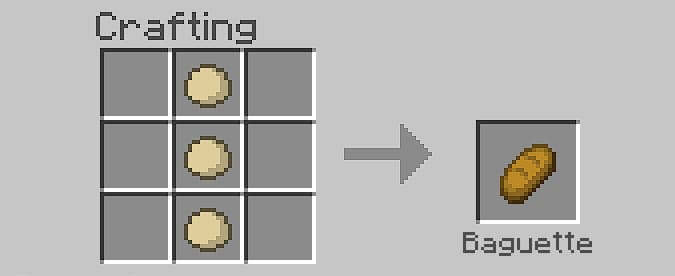 On a cutting board, you can cut bread into slices.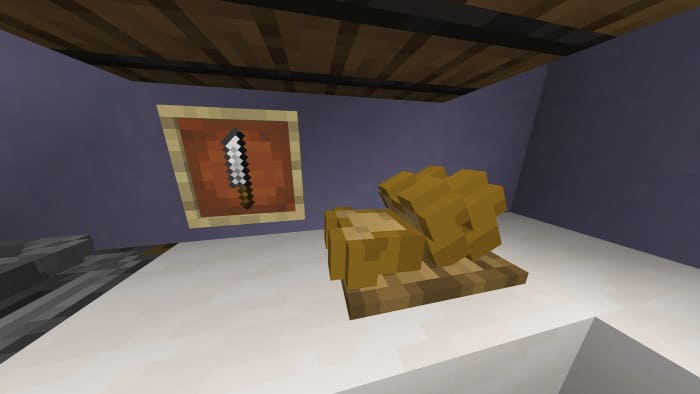 Fish and chips
To cook French fries, you will need two potatoes and salt, fry them in a frying pan.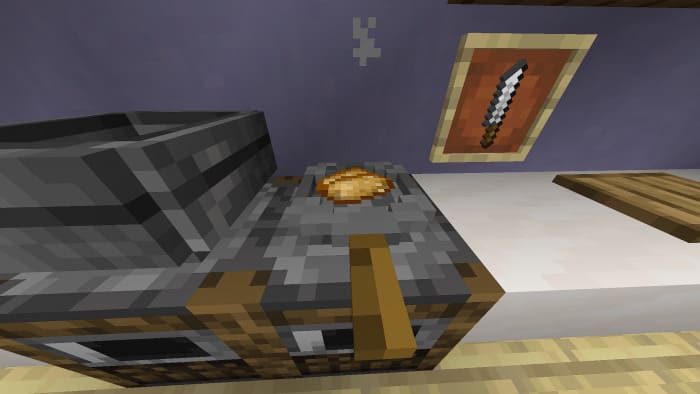 After that, you will be able to cook a new delicious dish from the cooked cod, French fries and plates.