Welcome to the addon
BlockOps
! Addon with 17+ 3D guns and improved 3D ammunition! This addon is based on the SWAT series of games. We have tons of weapons that you will never get bored with. We hope you enjoyed the addon!
All weapons in the game:
Glock18 and cartridges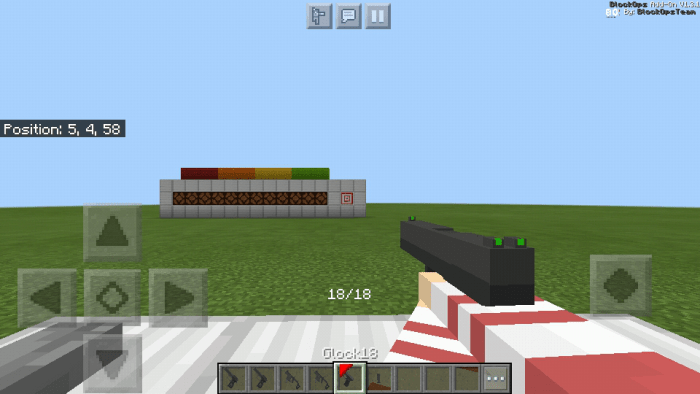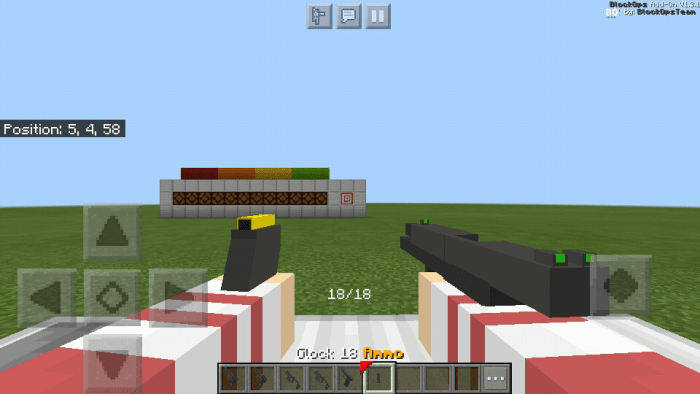 M16a2 and cartridges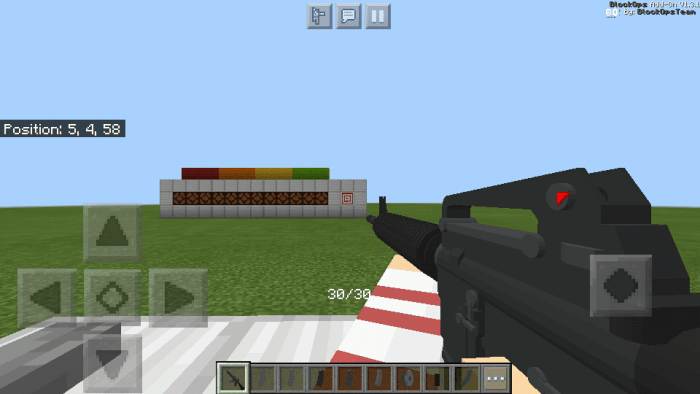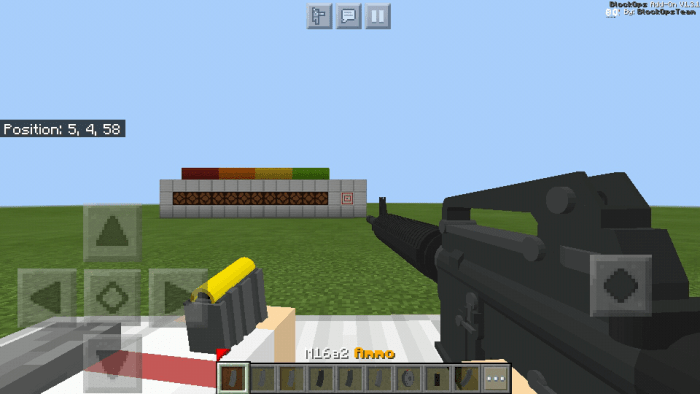 M4a1 and cartridges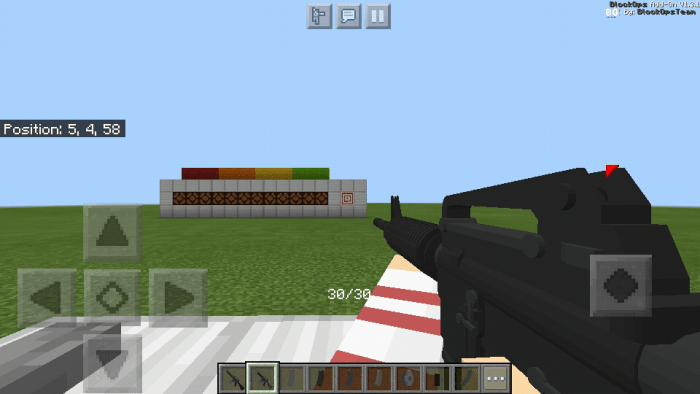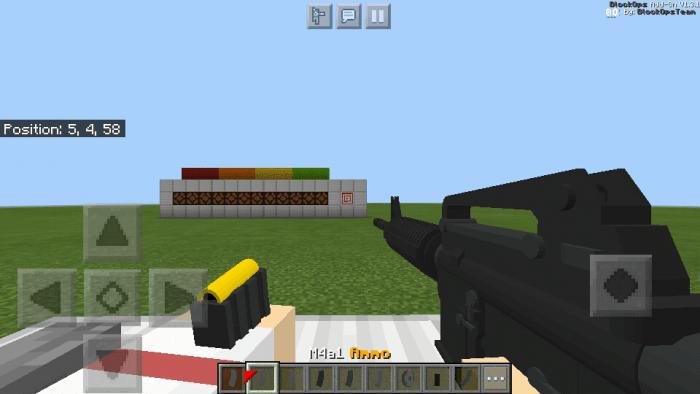 Fn15 and cartridges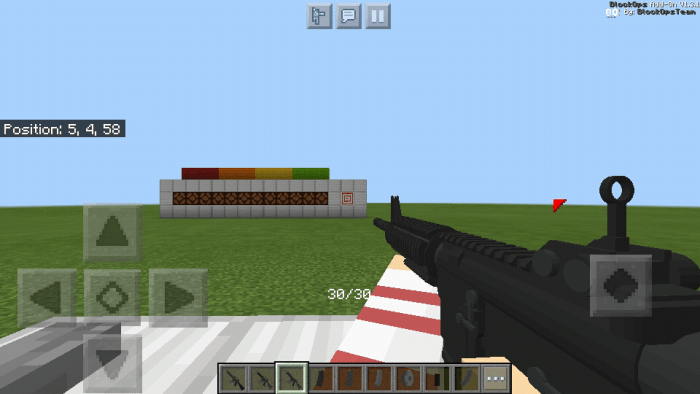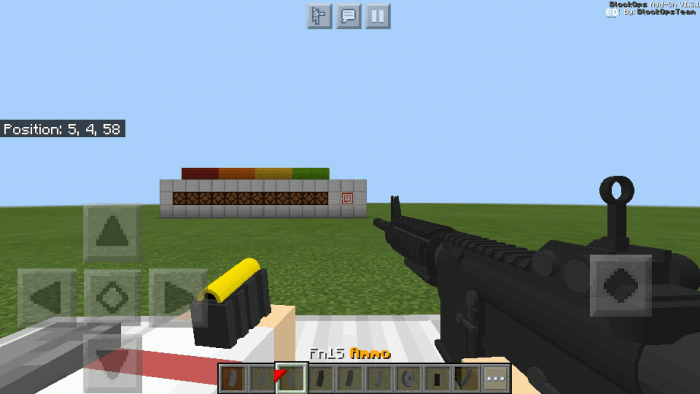 Tactical M4a1 and ammunition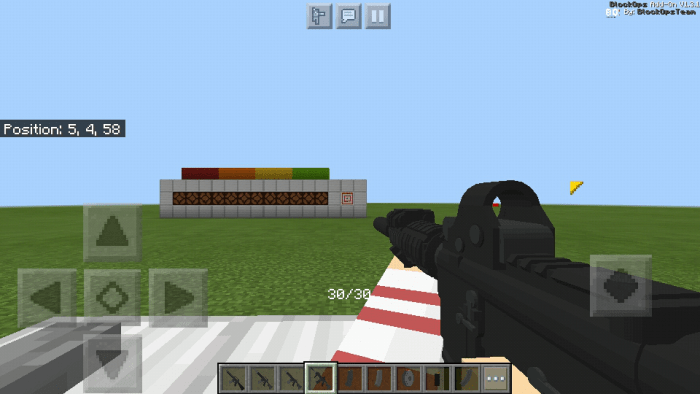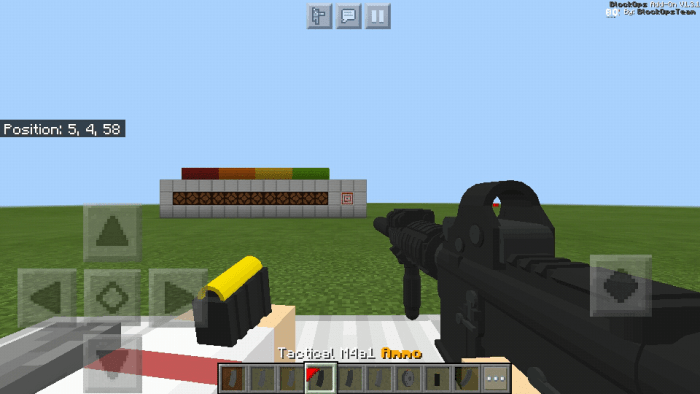 Hk416 and cartridges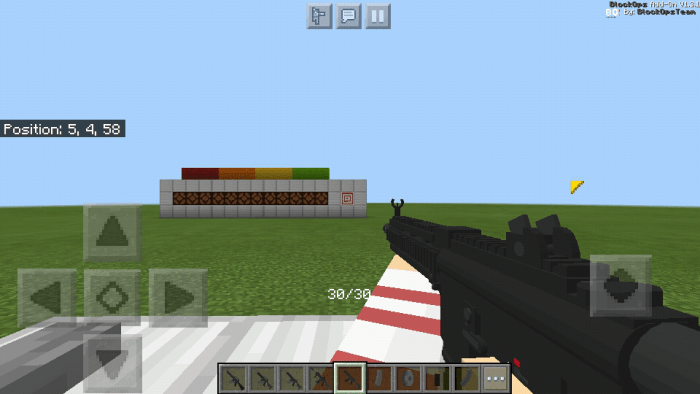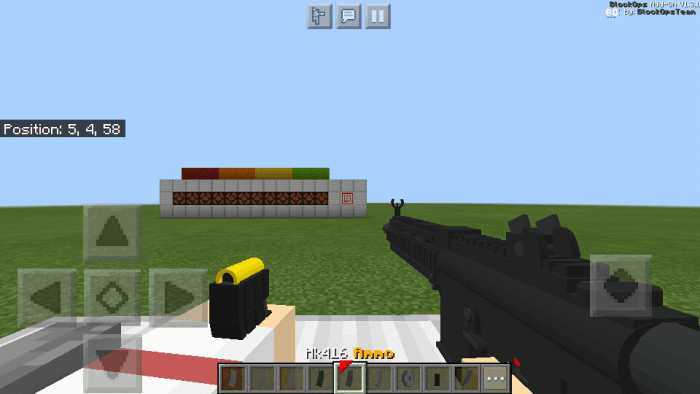 G36c and cartridges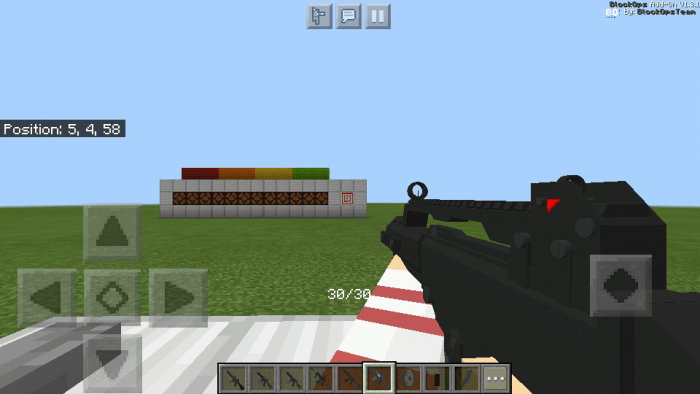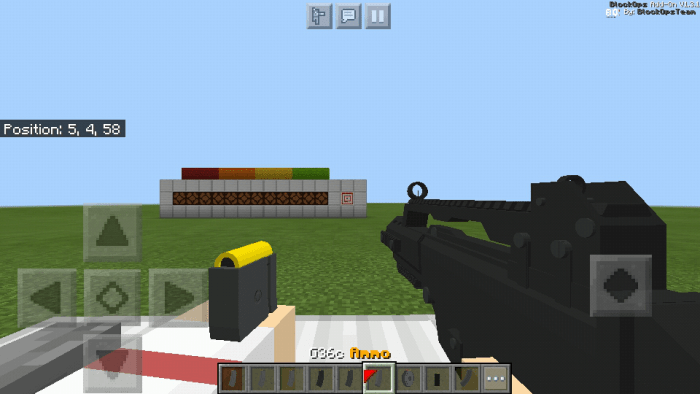 AUG A3 and cartridges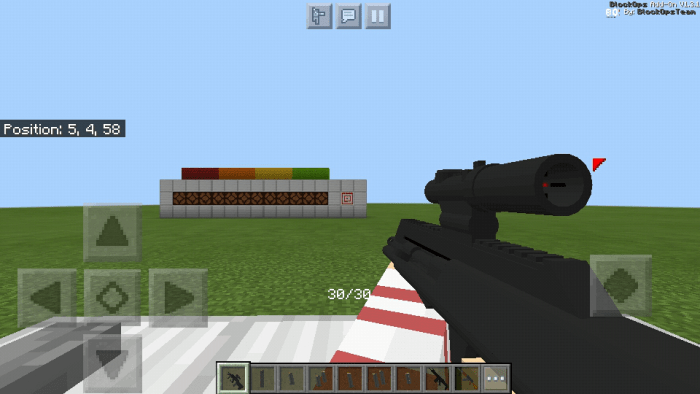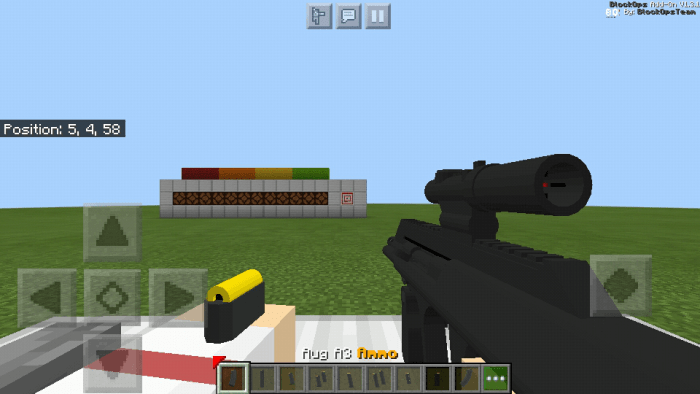 Aa12 and cartridges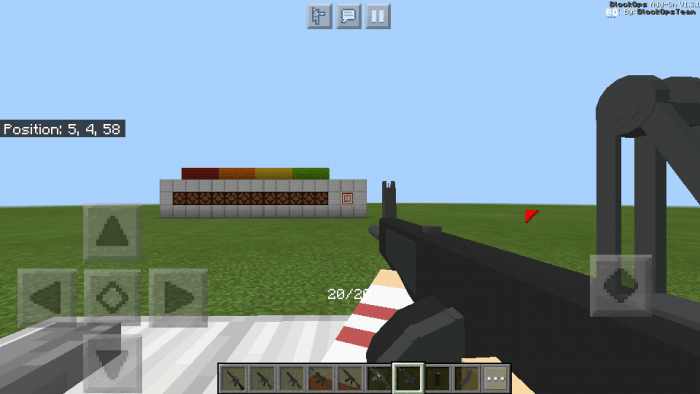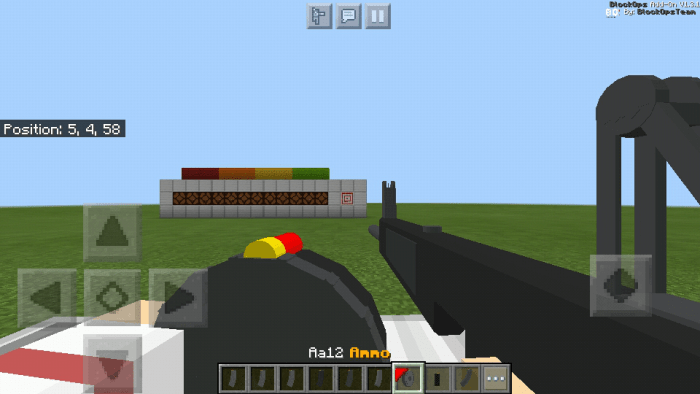 SCAR-H and cartridges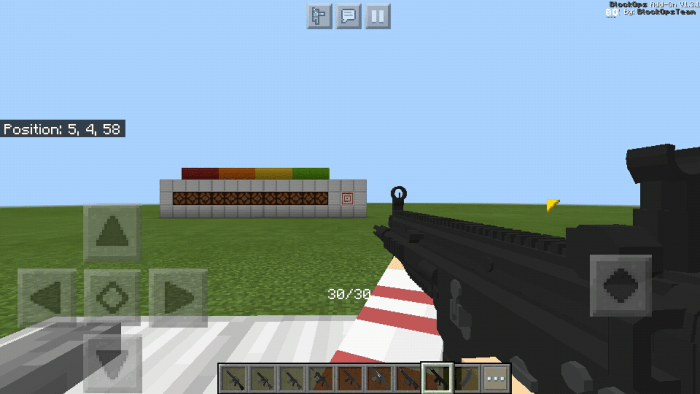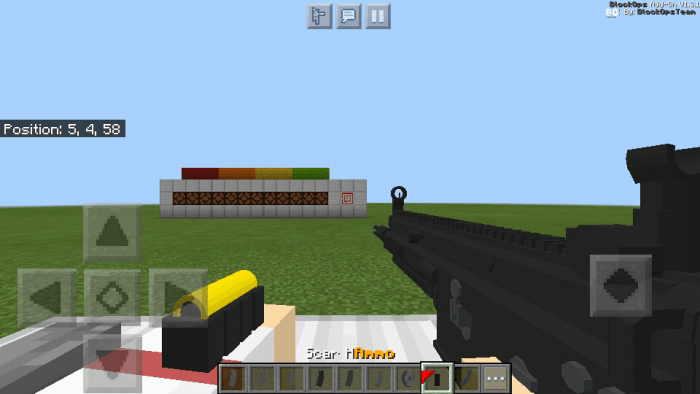 AK-47 and ammunition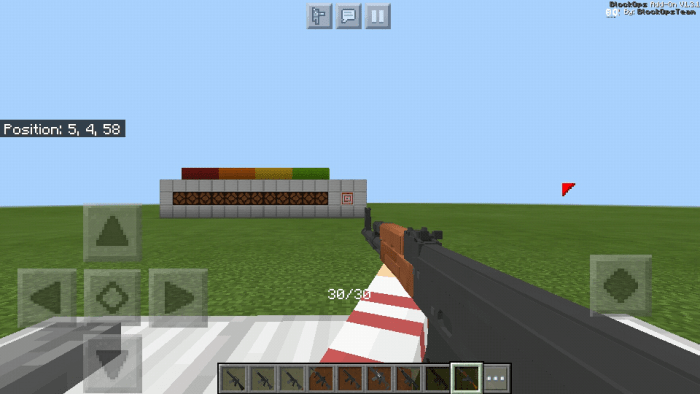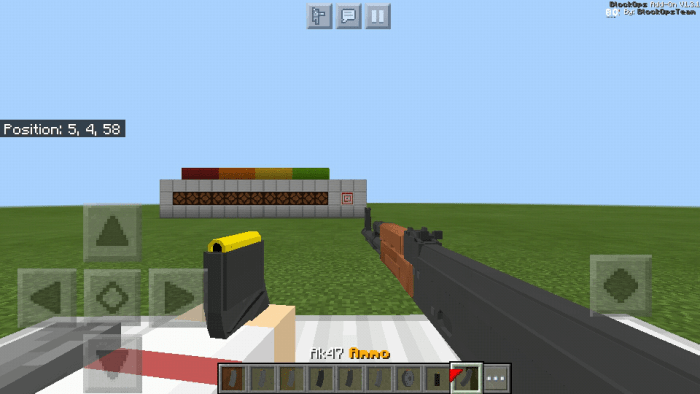 Uzi and ammunition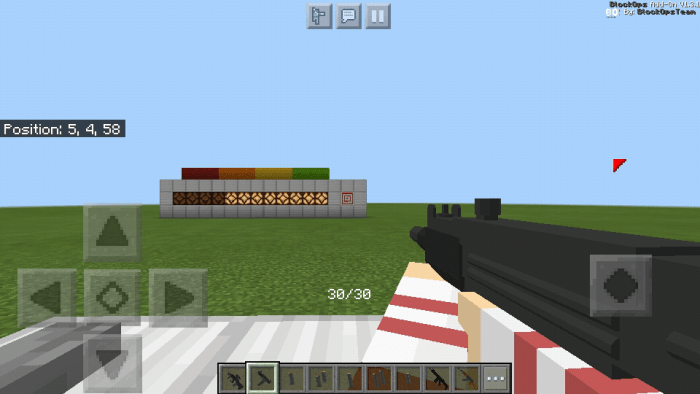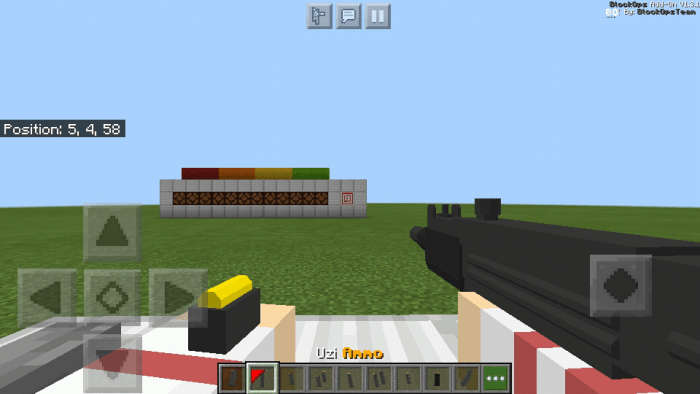 Deagle and ammunition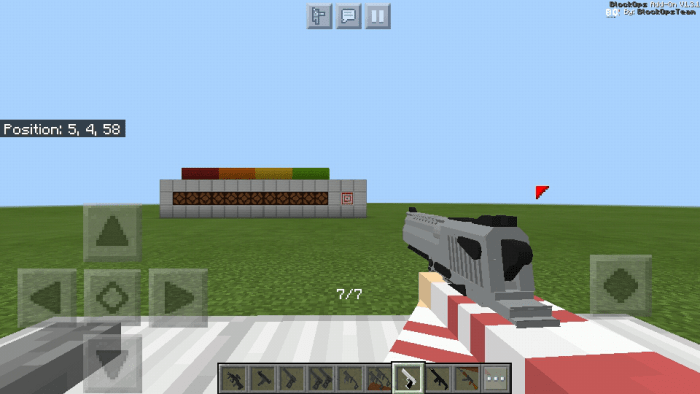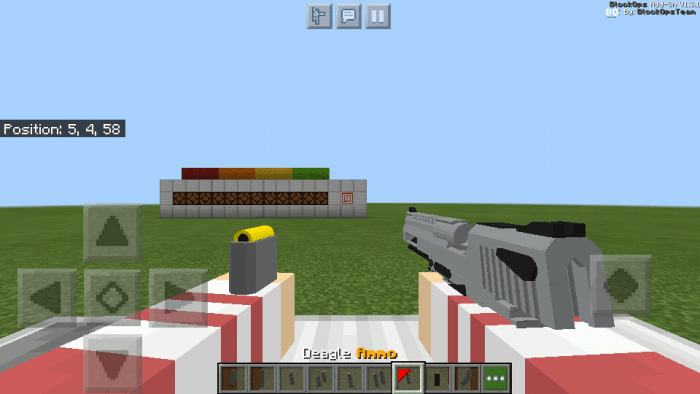 Beretta M9 and ammunition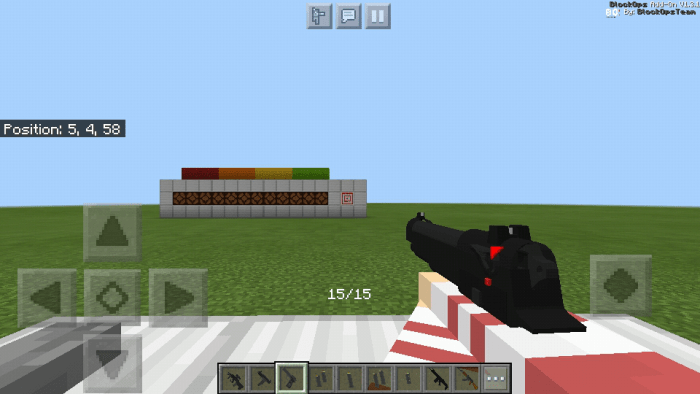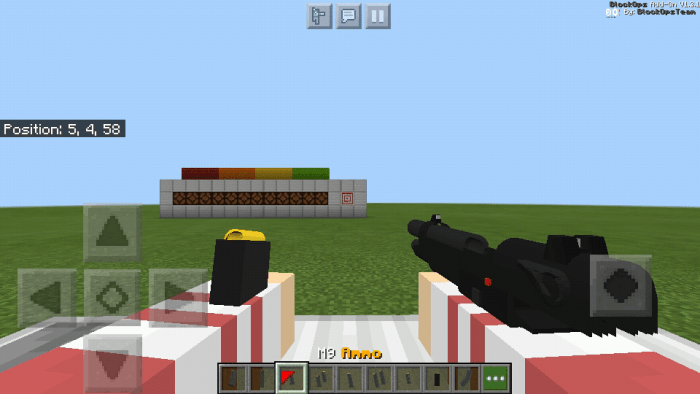 Vector and cartridges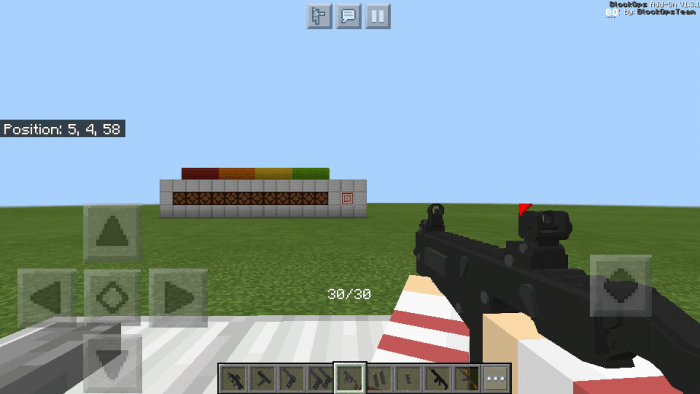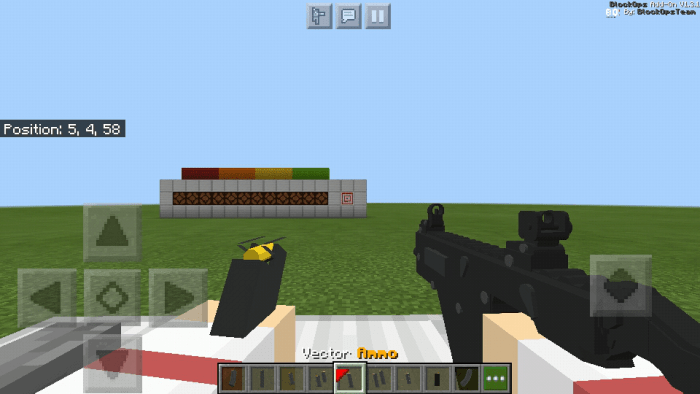 Double guns
Double Beretta M9 and cartridges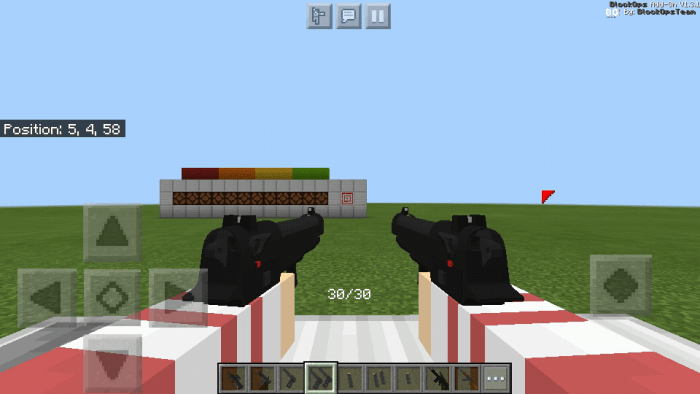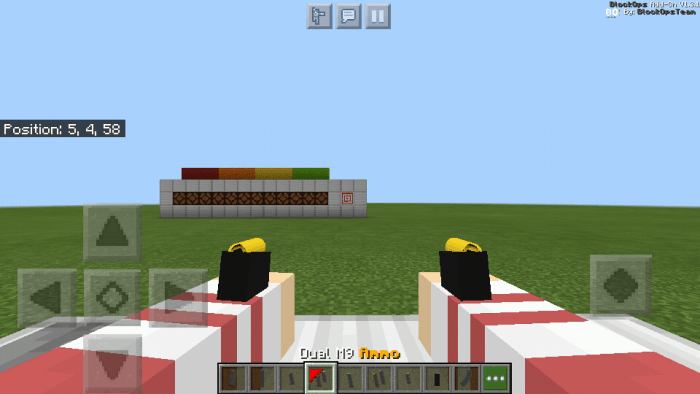 Double Vector and cartridges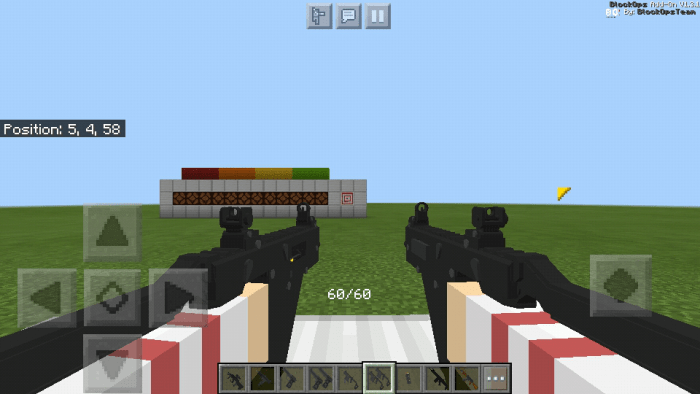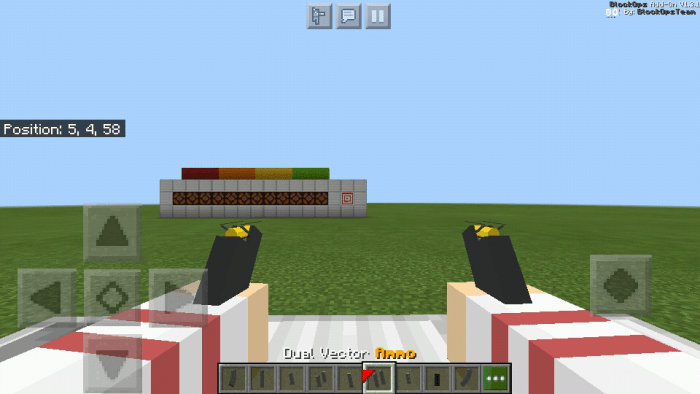 How do I get the items?
All ammo and weapons are available in the Creative Mode inventory.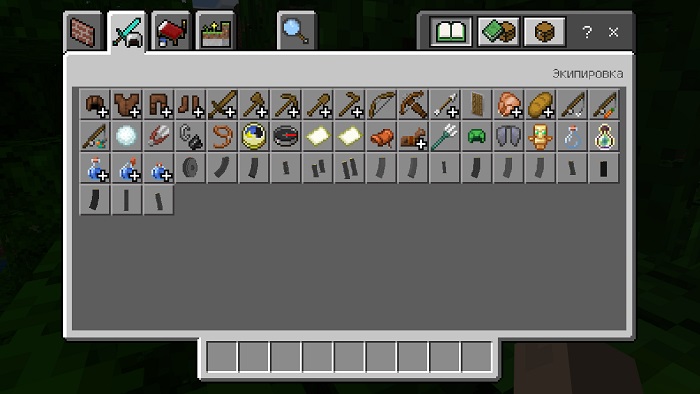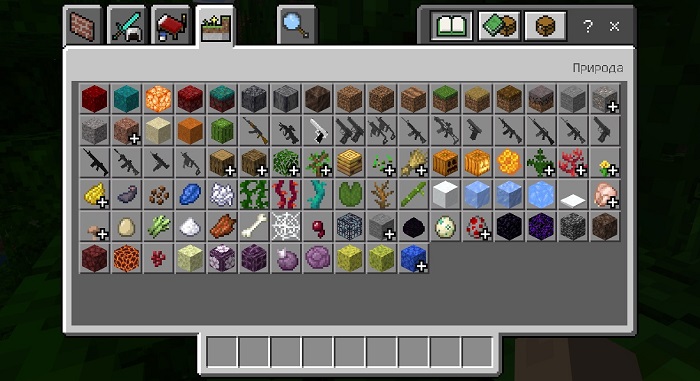 You can also use the command
'/function ammo_set'
to get ammo and
'/function guns_set'
to get guns.

How will he reload the weapon?
Every shot from any weapon wastes bullets. After emptying the ammunition, you will need to reload the weapon.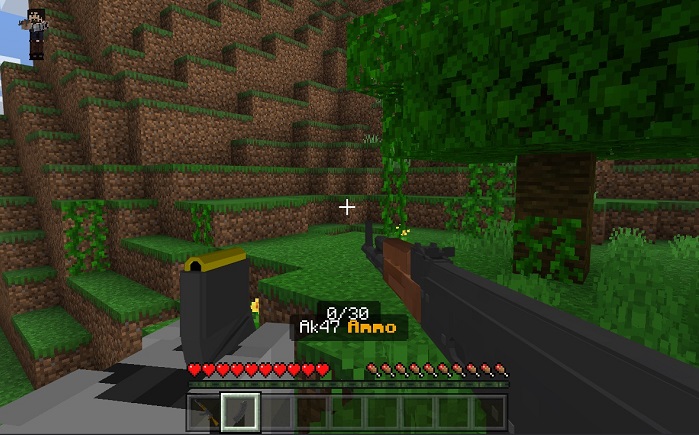 To reload, take the cartridges for the corresponding gun in your hand and perform the following action:
Android / iOS: hold for a long time on the screen.

Windows 10: right-click.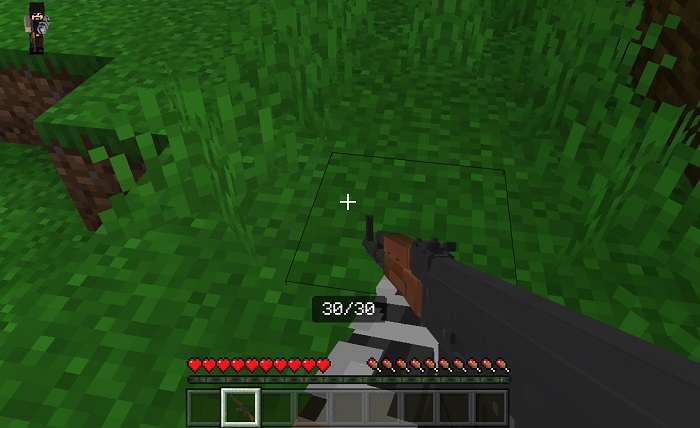 Crafting Double Guns: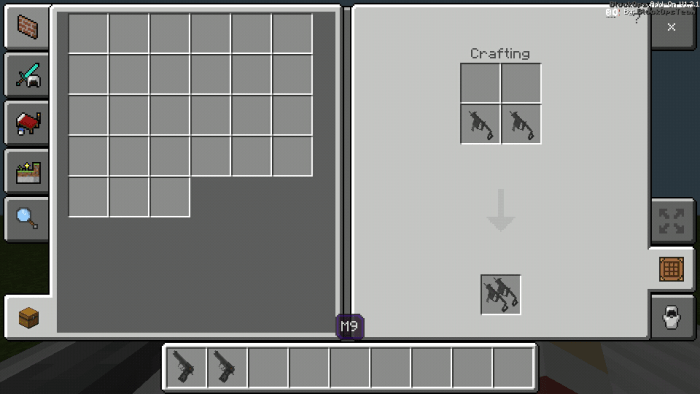 Last update:
v1.3.2 (January 25, 2021).
What's new?
New sight for M4a1.

A new sight for Uzi.

Fixed bugs.