With the advent of
Minecraft 1.16 Nether Update
, the Nether has become available to all players, but unfortunately for players who want to complicate their survival, there is no way to start the game in the Nether. But there is always a way out! Install the addon
Nether Spawn
and start your survival in the Cave!
How does it work?
Simple! After activating the parameter pack and creating a world, you will receive a chest with a portal that automatically sends you to the Nether.
Moreover, in the mod settings, you can enable or disable the appearance of a bonus chest in the Nether. It will be enabled by default. You can change the setting by clicking on the gear and dragging the slider in the desired direction.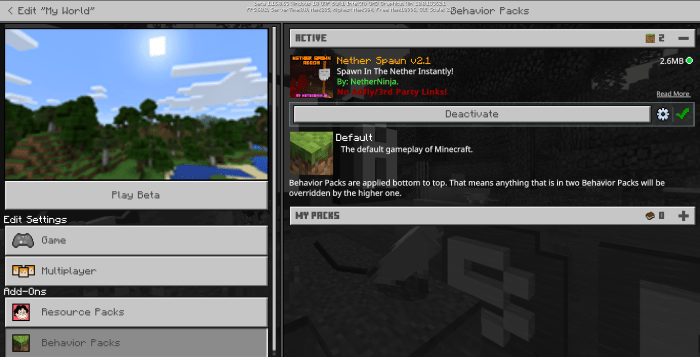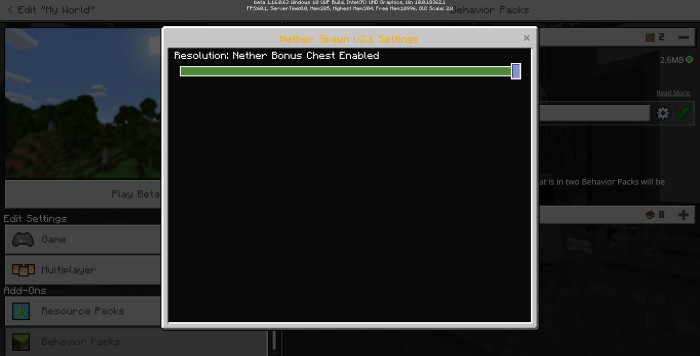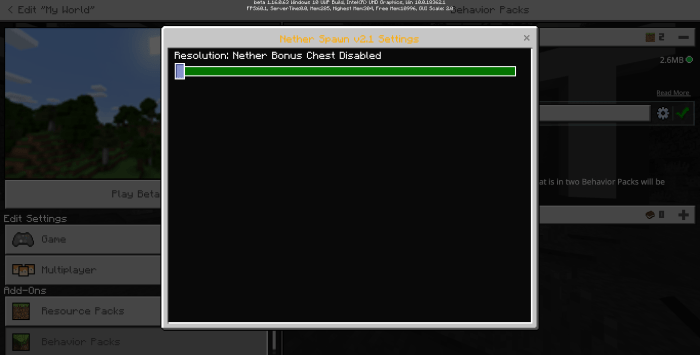 The chest may contain the following items:
Blackstone (Blackstone)

Pearl Edges

Crimson and Distorted Boards (Crimson/Warped Planks)

Crimson and Distorted gifs (Crimson/Warped Stems)

Red and Brown Mushroom

Stewed mushrooms

Raw pork

Infernal Stone (Netherrack)

Wooden Axe and Pickaxe

And other things.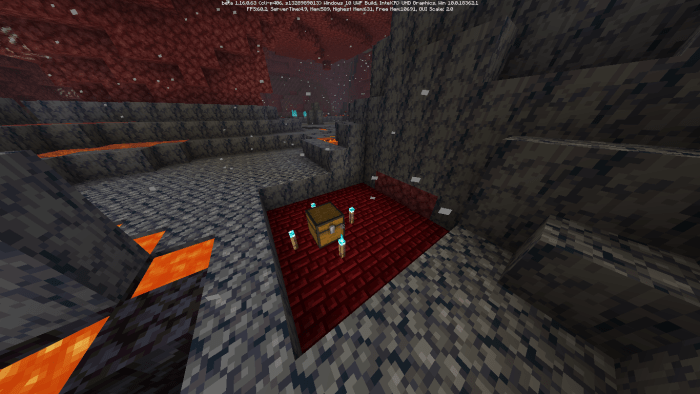 Loot table in chests: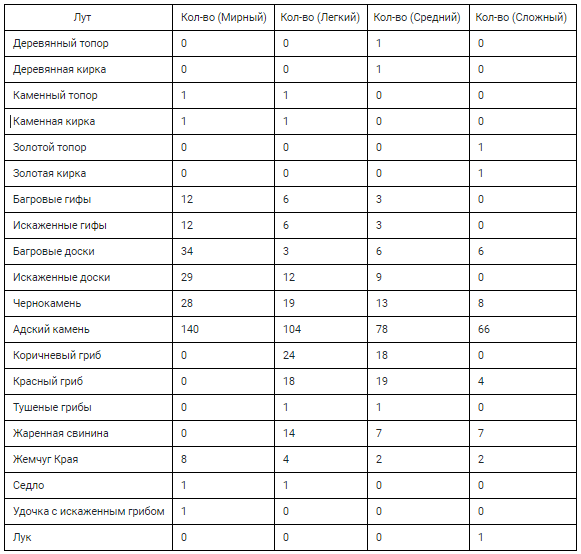 Installing the Nether Spawn mod (.mcpack):
Download the mod file marked .mcpack from the link below.

Just open the file (via ES Explorer on Android) and the game will install everything you need by itself.

Launch Minecraft and go to edit the world.

Select Resource packs.

Find the texture pack and activate it.

Select Behavior packs.

Find the add-on and activate it.

The mod is installed, have a nice game!