Who doesn't like rocket launchers, mines and machine guns? This mod is for everyone who has long dreamed of military weapons in the world of Minecraft PE, and it adds working machine guns, rocket launchers and mines to the game!
---
All new items are available in the Creative Mode inventory, but they can also be obtained from a resident gunsmith.

Rocket launchers
Place a rocket launcher, it will shoot at any monster, leaving an explosion. Use with caution!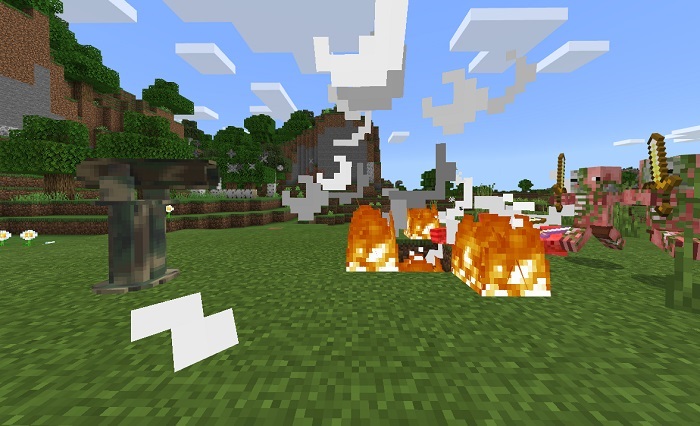 Land minesMines that destroy blocks (red)
Place the mine on the ground. You will have five seconds to leave the danger zone, after which an explosion will occur. For reference, mines cause about the same damage as a creeper.
Mines without destroying blocks (yellow)
This is exactly the same mine as above, but it does not destroy blocks.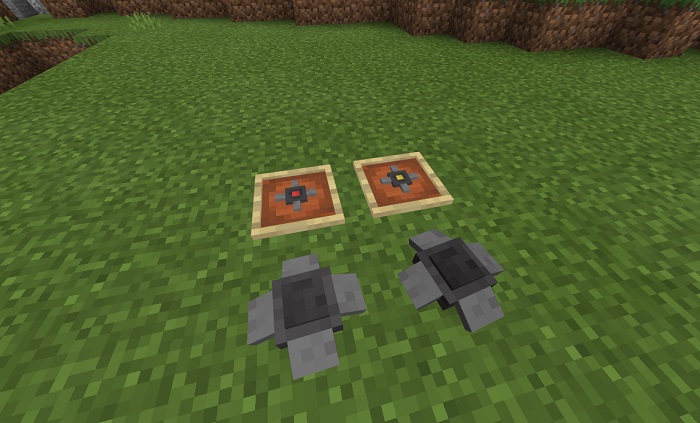 Machine guns
Place the machine gun on the ground, after which it will switch to monster search mode and start shooting at the nearest found target.
The machine gun doesn't have much protection, but it can be repaired with iron. If the machine gun is broken, then don't worry, because it can be repaired and put back!
Two colors are available: regular and camouflage.
A few more screenshots from the mod: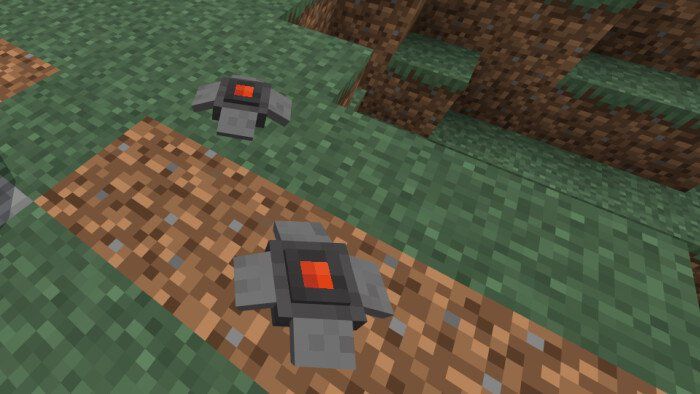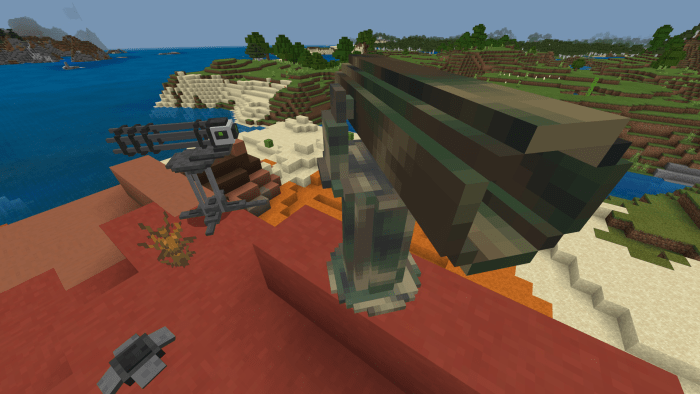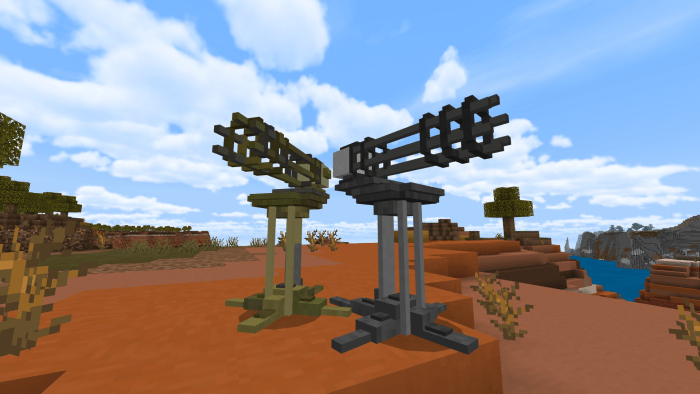 Installing the Rocket Lanchers mod (.mcaddon):
Download the mod file marked .mcaddon from the link below.

Just open the file (via ES Explorer on Android) and the game will install everything you need by itself.

Launch Minecraft and go to edit the world.

Select Resource packs.

Find the texture pack and activate it.

Select Behavior packs.

Find the add-on and activate it.

The mod is installed, have a nice game!