Mod
Happy Family
will allow you to start your own family in
Minecraft Bedrock (PE)
by adding various role-playing elements!
Be sure to activate in the world
Experimental gameplay
!
---
The first time you enter the world, you will receive a book.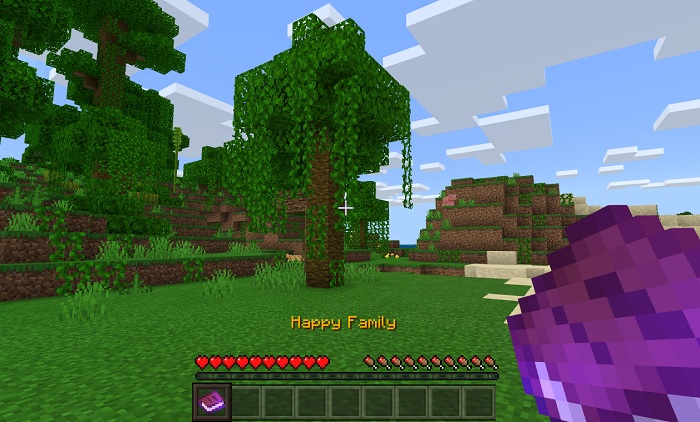 This book briefly lists all the information and commands that can be used, but it is in English.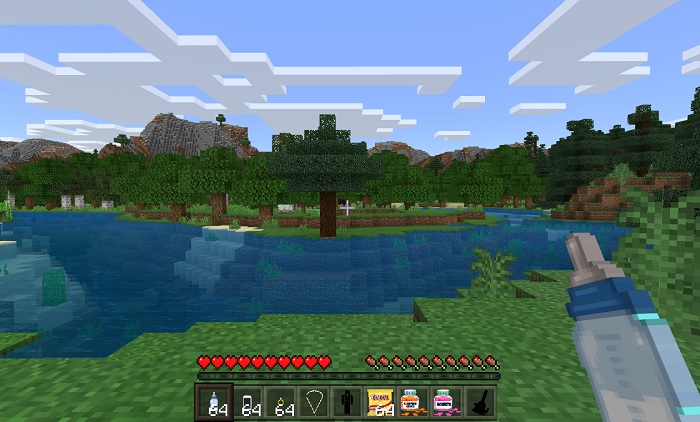 First of all, the add-on adds men and women who can be found randomly in the world.
You can make friends with each of them. To do this, take the phone and:
Mobile: Hold the phone by person.

Windows 10: Click PCM by person.
After that, the phone disappears, and the person will have a health bar.
The phone can be created from two iron ingots.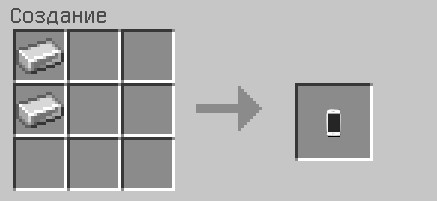 Then you can improve your relationship by using a pack of chips for this.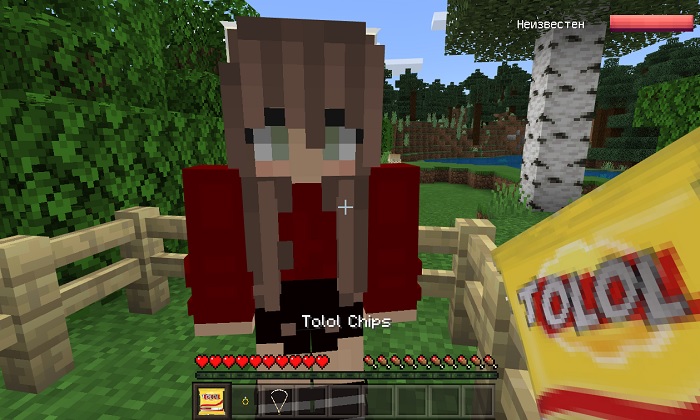 Chips can be made from two apples.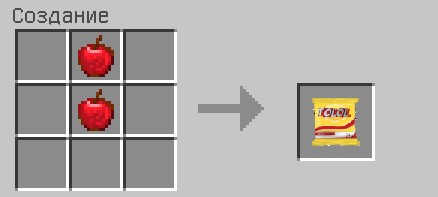 After that, using a gold ring, you can get married (get married).
A gold ring can be created from an iron ingot and a diamond.
---
Cooking food
Now your wife/husband can cook food. To do this, simply give your partner raw chicken, beef, pork, lamb or rabbit meat to cook the meal.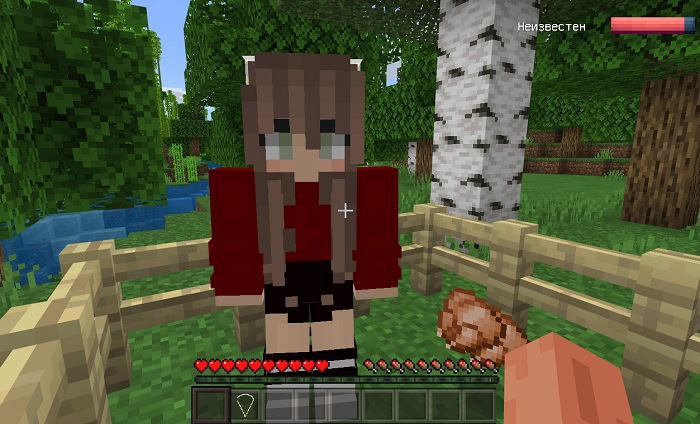 ---
Children
After you get married, your partner will get pregnant in 1 hour and the baby will take another hour.
You can use the item
"Clomiphene"
to speed up the pregnancy process.
The baby can be fed with milk.
It will take another hour for the child to become a toddler. You can speed up this process with the subject
"Booneto"
.
---
Job
You can get various resources by asking your partner about it. List of works that are currently available:
Miner

Use the diamond pickaxe to get the ores.

Fisherman

Use the fishing rod to get the fish.

Forester

Use the diamond axe to get the tree.


Farmer

Use a diamond hoe to get seeds, wheat, etc.

Hunter

Use the diamond sword to get food, wool, etc.
---
New animals
The mod adds new dogs to the game: beagle, Dalmatian, pug and poodle. Use a bone to tame a dog (similar to wolves).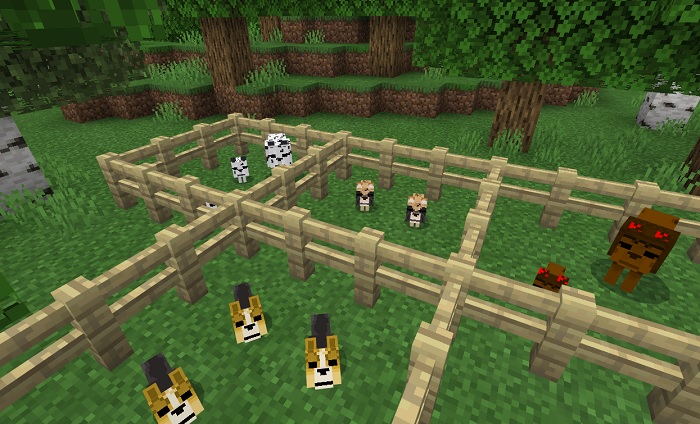 ---
Getting all items
If you want to get all the new items quickly, just enter the command
/function hf
.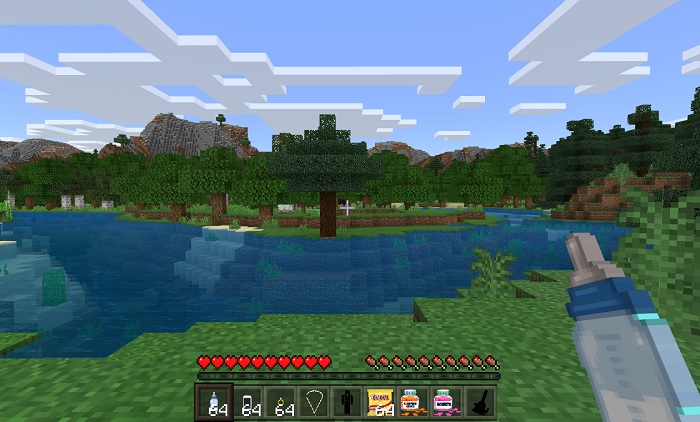 ---
Installing the Happy Family mod (.mcpack):
Download the mod files marked .mcpack from the links below.

Open the files (via ES Explorer on Android) and the game will install everything you need by itself.

Launch Minecraft and go to edit the world.

Select Resource packs.

Find the texture pack and activate it.

Select Behavior packs.

Find the add-on and activate it.

The mod is installed, have a nice game!