Modification
War Plane
will add incredibly realistic fighters to
Minecraft Pocket Edition
, which you can use for various combat operations!
The aircraft itself is based on the famous Supermarine Spitfire - a British fighter of the Second World War. Thanks to this
mod
You will be able to eliminate enemies in
MCPE
from the air!
How does it work?
The mod replaces chickens with fighters. So you can find them almost everywhere. You can also use a chicken spawn egg to create an airplane.
Android/IOS: with a long tap on the plane, press the button to sit down.

Windows 10: Right-click on the plane to board it.

To start the aircraft engine, you will need a canister of fuel (snowball). Throw it into the plane to refuel it.
Use the aircraft inventory (stealth mode and long tap or right mouse button) to put fuel cans or something else, because they may be needed during your flight!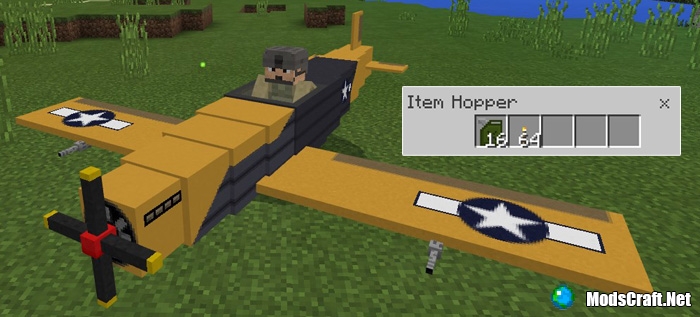 Use the joystick (carrot fishing rod) to control the plane. If the fighter runs out of fuel, then throw some more fuel into it.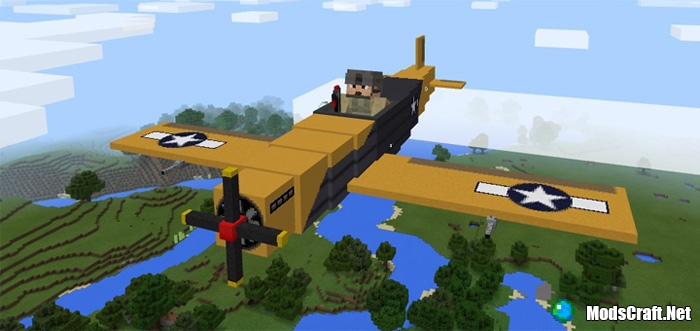 The fighter plane has two machine guns that are mounted on its wings. If he finds a hostile mob (for example, a zombie) within a radius of 48 blocks, he will immediately start attacking him.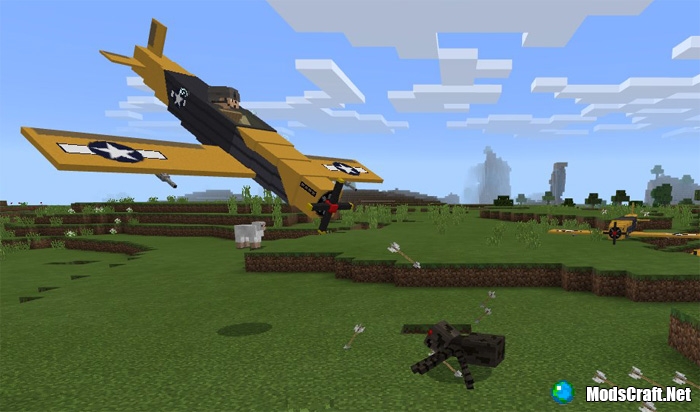 General characteristics:
Health: 50 hearts

Shoots arrows (range 48 blocks)

5 inventory slots

Ride (hold the joystick (carrot rod) to control it)

Throw a snowball (fuel canister) into the plane to refuel it

There are three different colors for the aircraft. But you can only use one color, so choose the right one for yourself!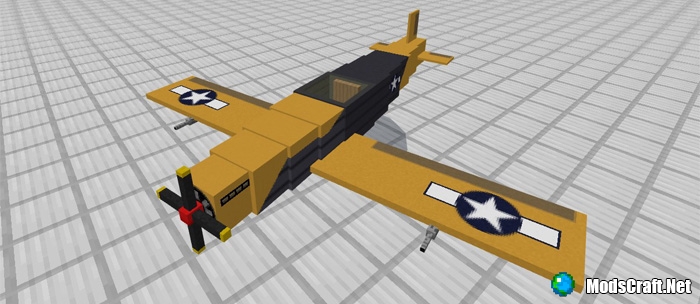 Installing the War Plane mod (.mcpack):
Download the mod files marked .mcpack from the link below.

Just open the files (via ES Explorer on Android) and the game will install all the necessary components by itself.

Launch Minecraft Pocket Edition and go to edit the world.

Select Resource packs.

Find the texture file and click on it to activate.

Select Behavior packs.

Find the add-on file and click on it to activate.

The mod is installed, have a nice game!