This small
texture pack
Lily Pads Plus+
for
Minecraft
will add three-dimensional flowers with many variations to your water lilies! This little detail is sure to make your worlds a little more beautiful!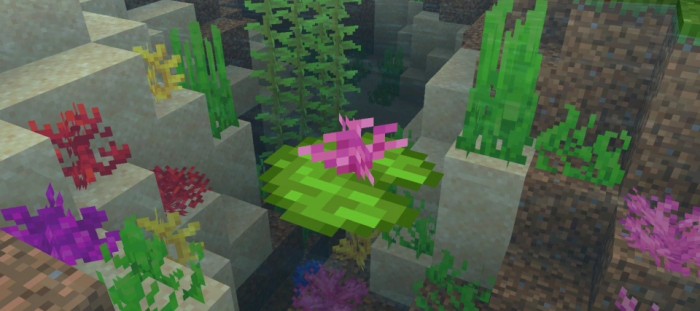 There are 6 different variations of colors in total, and there is a chance that there will not be a single flower on the lily, as shown below.
You can also choose the textures of the water lilies themselves:
Vanilla textures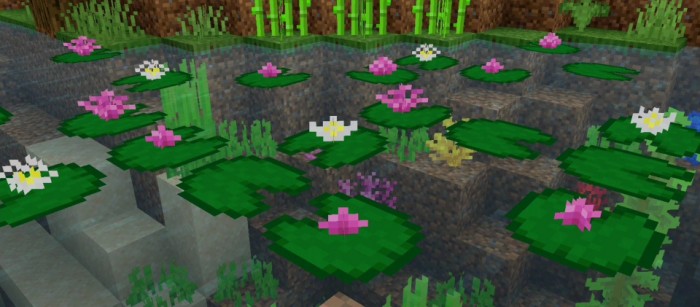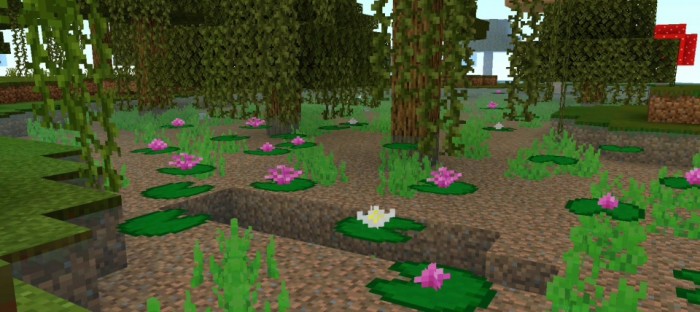 These water lilies have a texture with flowers on top.
Improved textures of water lilies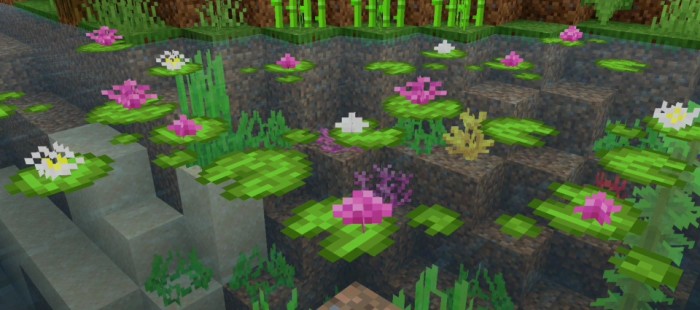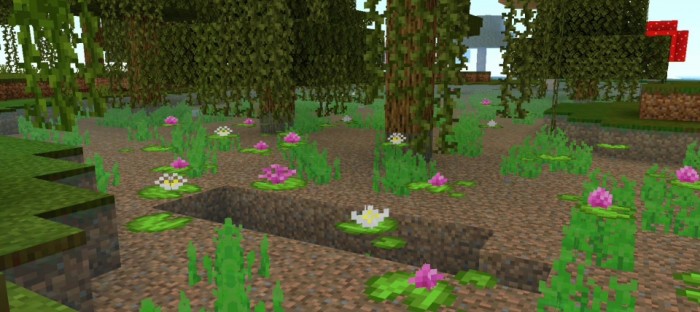 These water lilies have a new texture with 8 different variations. Their texture will be randomly generated.
Interesting fact:
these water lilies have a total of 56 different combinations with and without flowers! You can use water lilies the same way as before.