Villages are usually protected only by Iron Golems, but even they are not always able to keep the villagers safe. With
mod
Villager Knight
, a new type of inhabitants will appear — knights who have high damage and defense, a recruitment system, hostility and much more.
It is important to note that an addition can conflict with others if they change the behavior of residents. It is recommended to specify a higher priority for this addon in the list of activated kits.
Resident Knight
Health: 100 (50 full hearts)

Damage: 9 (4.5 hearts)

Wears iron armor with 15 protection

Protects villages

Has three attack animations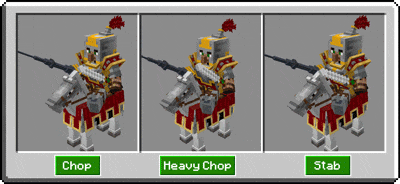 Knight residents automatically attack all monsters within a 64 block radius, except for phantoms and creepers.
An ordinary resident can be trained as a Knight Resident and used as a mercenary. If the knight dies, he can be resurrected within 90 seconds using the totem of immortality.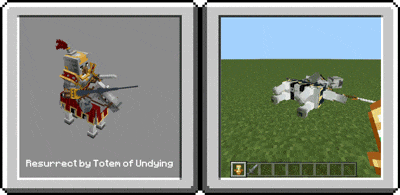 Knight residents can also use various blocks as food, healing themselves by 6 health units (3 full hearts).
Be sure to include
Trace mobs
in editing the world to make this feature work.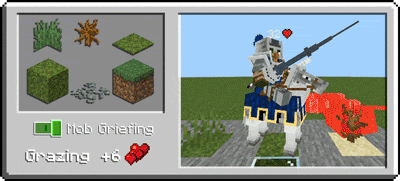 How to create and train?
In the creative mode, the Knight Resident Creation egg is available in the inventory.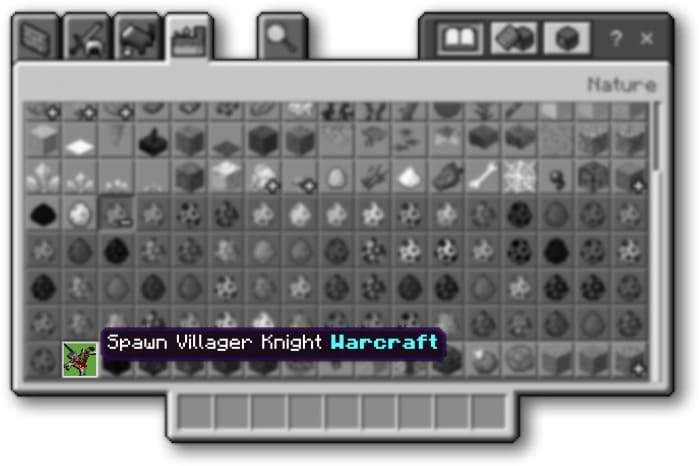 In survival mode, you can interact with ordinary villagers (except the beggar) to train them up to knights.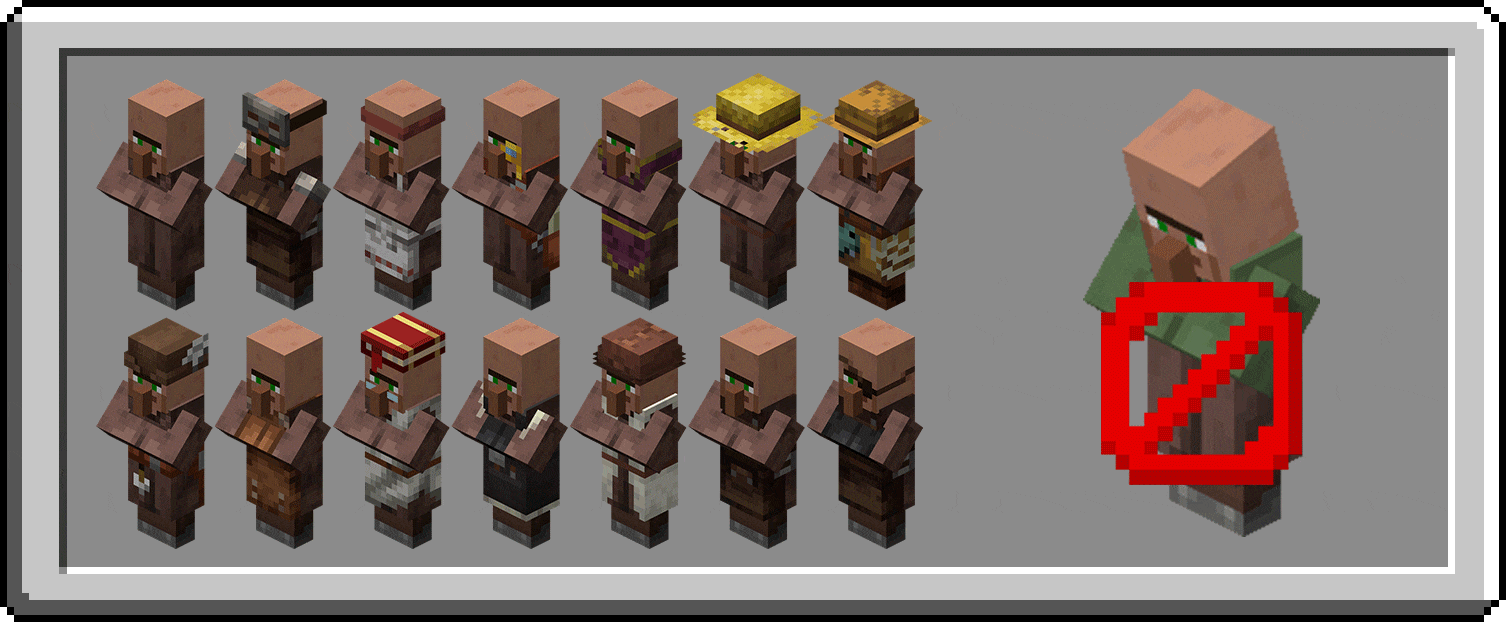 Before interacting with a resident, you need to get an explosive power potion and a netherite sword. Throw a potion at a resident, and then interact with him with a sword.
The resident will take your sword and turn into a knight.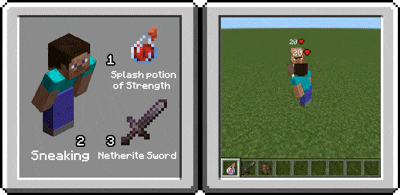 Skill system
After training a resident, you can make him a mercenary

Give him an emerald block to tame

A tamed knight will follow you and protect you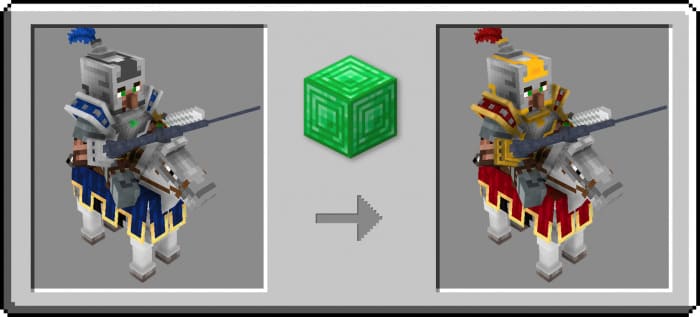 If you don't want him to follow you, then interact with him to give the order to stay in your place. The knight will fall asleep and slowly recover his health.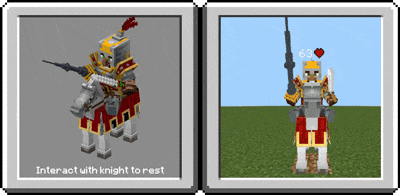 You can also upgrade your mercenary's weapons in two ways available: flint or dragon breath.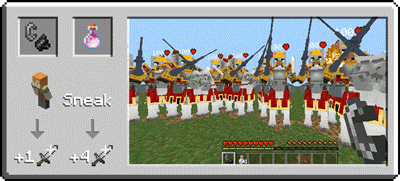 Hostility system
Knight residents do not touch players and their mercenaries unless they attack residents and other knights. If you start attacking, then all the knights will start fighting with you.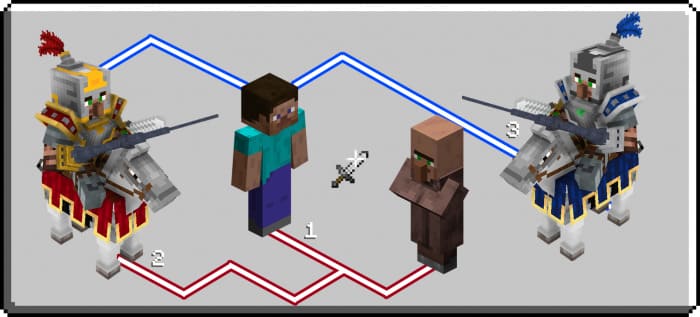 Last update:
September 29, 2021.
What's new?