Have you ever wanted to embellish vanilla
Minecraft
with a mysterious accident without degrading the usual game? These lucky ores will now be generated in your world as often as coal. And if you are really unlucky, you may stumble upon a scale. What will fall to you?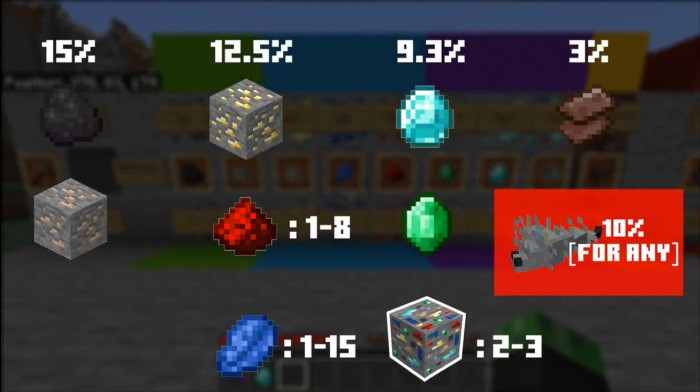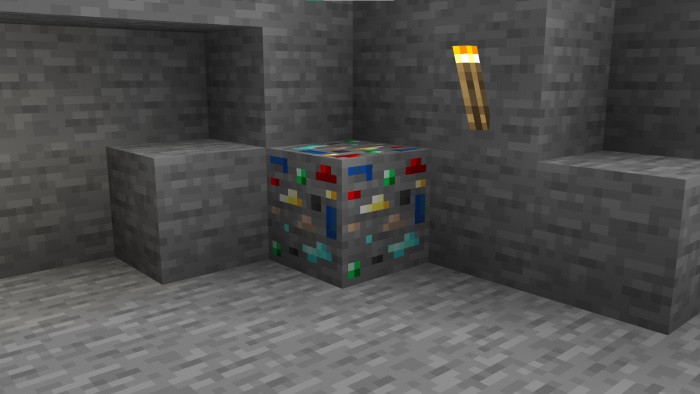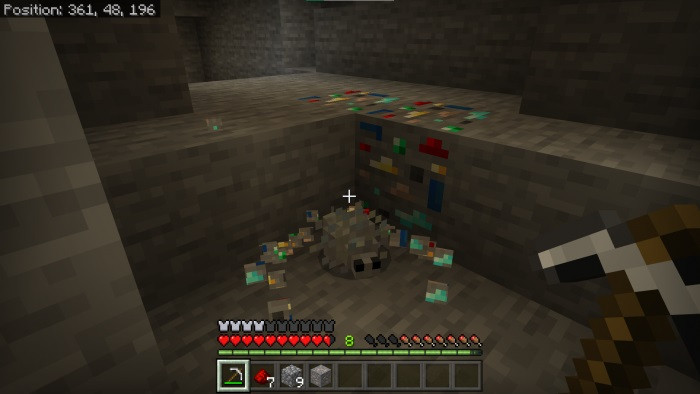 So, to the very essence. This
addon
adds a new ore called happy ore, which improves the normal mining experience. Each such ore looks like a mini-bag of loot, which can contain anything from coal to diamond, from scale to netherite scrap. Who knows what you will get next time you take up mining? This addon is intended as a small addition to the vanilla game. Rest assured, this ore will definitely make mining a little more interesting.
Features:
This addon adds just one new block: Happy ore. It can be found below block 55. An iron pickaxe or higher is required to mine items. When the ore is broken with a suitable pickaxe, the following items will fall from it:
1 coal: 15%

1 iron ore: 15%

1 gold ore: 12.5%

1-8 red dust: 12.5%

1-15 lapis lazuli: 12.5%

1 emerald: 9.3%

1 diamond: 9.3%

2-3 lucky ore: 9.3% (same block you mined)

1 netherite scrap: 3%

There is also a 10% chance to summon a scale (regardless of the other drop)
These values are likely to change in the future, and more drops will also be added. The author plans to update this addon, as well as textures, when
update 1.17
is released.