Mod
Magic
adds 30 new wands and 10 magic classes to
MCPE
, as well as an interesting level system to unlock new magic. Each player can have a maximum of 2 magic classes at the same time.
By default, when using this add-on, PvP mode is enabled (damage to all). If you want to play with your friends in a non-PvP survival world, turn on
disablemagicpvp
and most of the magic won't hurt other players.
Start
At the beginning of the game, 2 items will appear in your inventory: an empty scepter and a ball of primary magic:

To start using magic, you need to use a primary magic ball. After use, magic will be randomly selected, which can be activated on an empty scepter: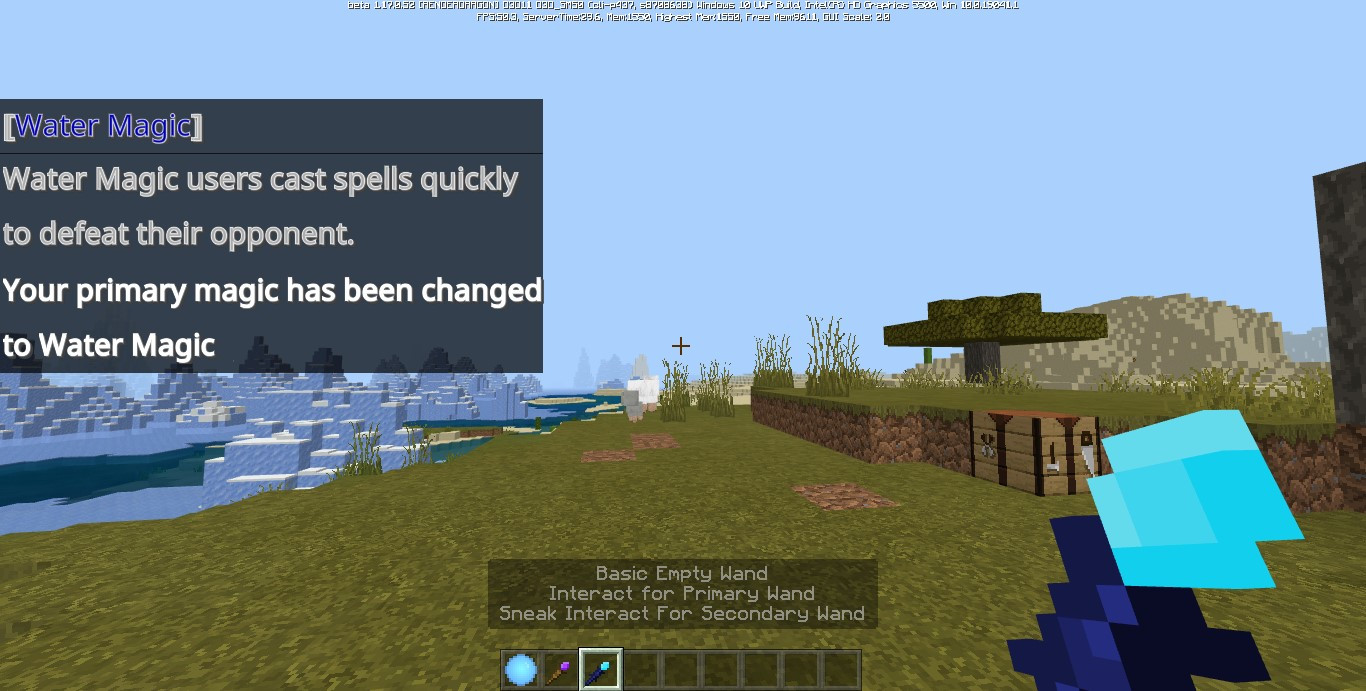 In the example above, Water Magic was chosen (it allows you to shoot water balls).
Types of magic
In total, there are 10 types of magic in the supplement:
Wind

Water

Poison

Necromancy

Lightning

Ice

Grass

Fire

Electricity

Death
Each player can only wield two types of magic at the same time. To activate the second magic, you will need another empty staff and a ball of secondary magic: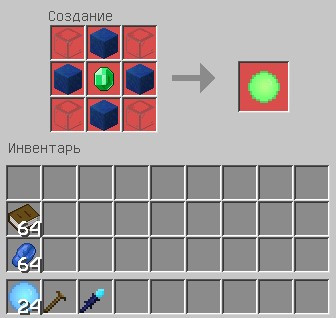 In the same way, we activate the second magic on an empty scepter.
3 levels of magic scepter
There are also 3 levels of the scepter: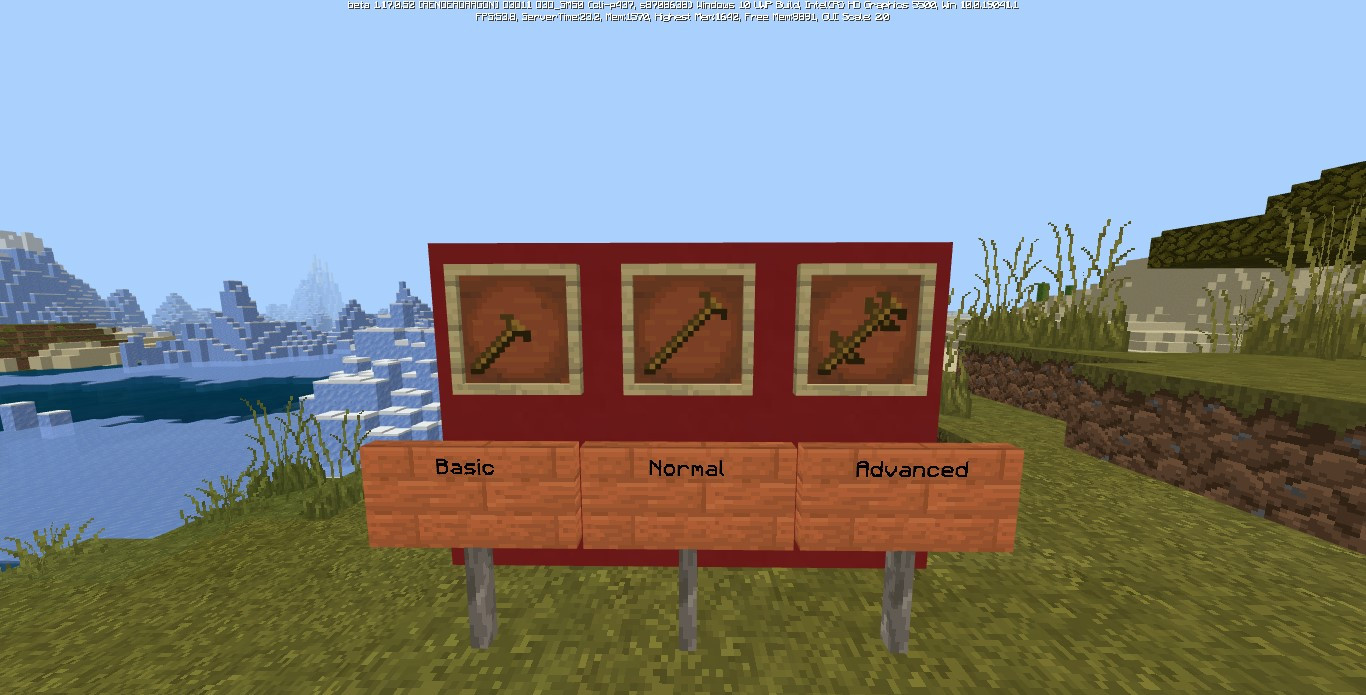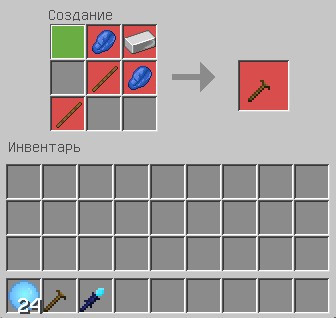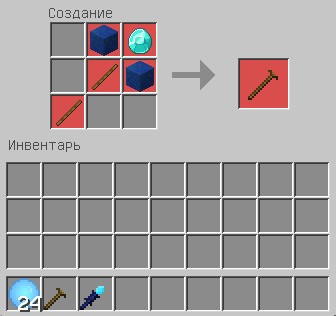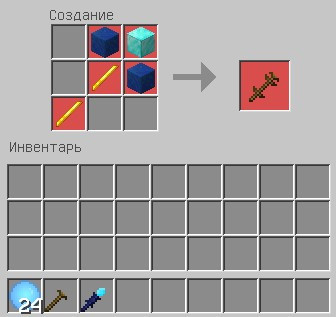 You can unlock regular and advanced scepters by leveling up your magic. You gain experience for time and for using skills. Interacting with the Magic Book, you can see the amount of current experience and the amount of experience required to unlock the next level of magic: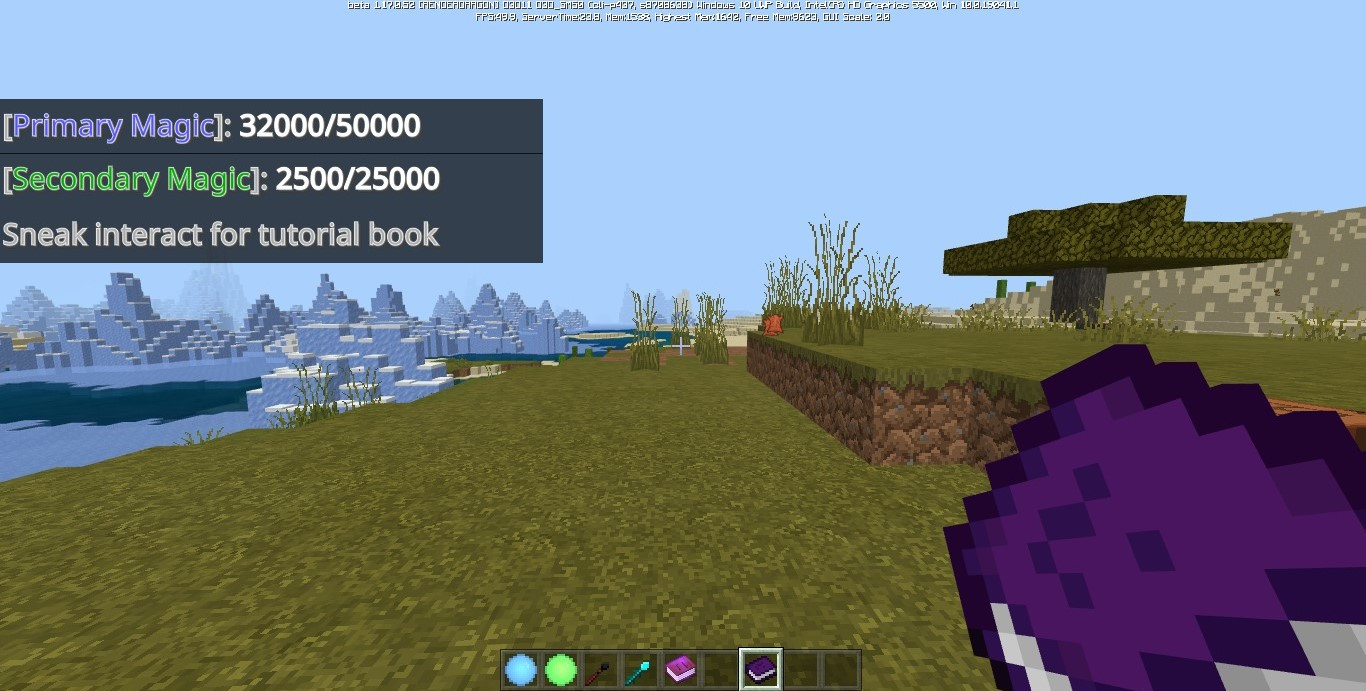 Crafting a Magic Book: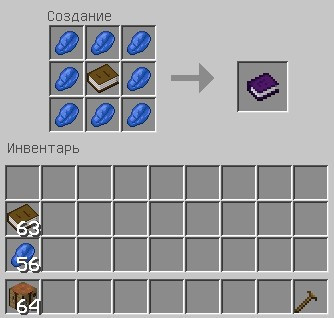 Every 25 000 experience, you unlock a new scepter. The maximum magic level at the moment is 3. Primary and secondary magic have separate experience values.
Each level of the scepter gives additional magic power-ups. For example, using the first level of Necromancy will summon a Scale Girl who will fight for you; the second level will summon a Zombie ally; the third level will summon several Zombie allies.