Reign of Dragons
brings in
Minecraft PE
a little fantasy and dragon mechanics. With this addon, you will be able to find nests, steal eggs and kill dragons, and then create your own fire and ice dragons. You will be able to fight wild dragons on equal terms, thanks to Valyrian steel.
Mobs
Fire and ice dragons
are magical and wild creatures inhabiting the Overworld. They are known for their flight and very powerful attacks that can destroy almost anything. Dragons guard their territory and have 4 types of attacks in the wild version and can simply kill the player at any time, and the larger the size of the dragon, the more difficult it is to destroy it.
Types of Fire Dragons:

Types of Ice Dragons:

To grow your dragon, you need their eggs. Each species needs its own growing conditions.
If you want a fire dragon, then you need to put the egg in the fire and wait 30 minutes, after which the baby Fire Dragon will hatch.

If you want an ice dragon, then the egg must be put in water, the water will turn into ice and wait 30 minutes, after which the baby Ice Dragon will hatch.

Dragons can be raised by giving them raw meat. Dragons have their own level system. From level 10, it becomes possible to fly on a dragon, and upon reaching level 20, it will be possible to shoot fire or ice balls with a special item -
Drakaris
!


Structures
Dragon nests
are very impressive, basically it's a place where you can find dragons and dragon eggs.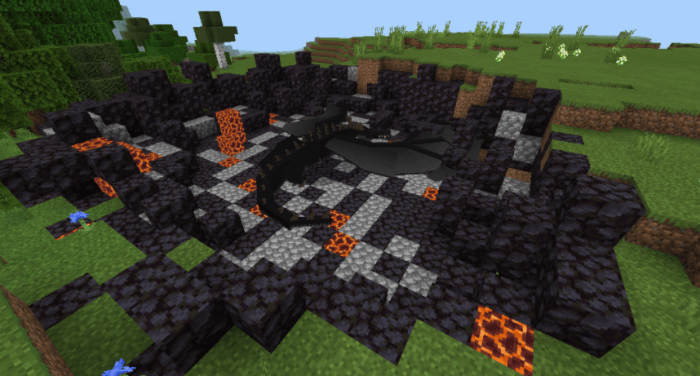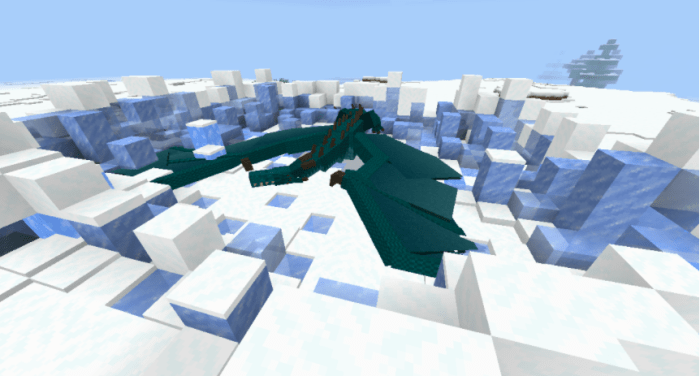 Items
Drakari
are indispensable items if the player wants to shoot fire or ice from tamed dragons. Despite the fact that these are 3 subjects, one complements the other.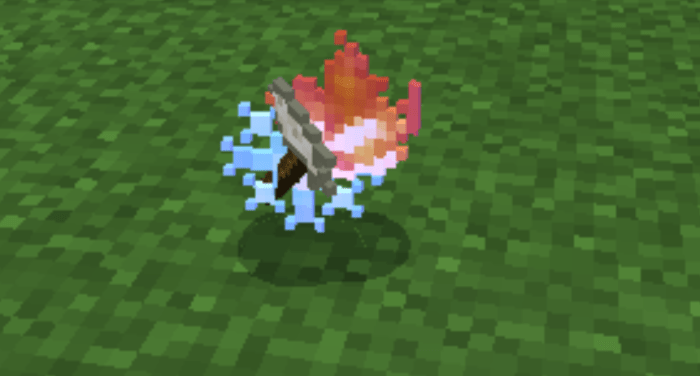 Dragon scales
are items that fall when killing dragons.

Scaly armor
can be made of scales, this armor is equivalent to Netherite with double drop protection.

Valyrian steel
is equivalent to double iron, that is, it has more strength.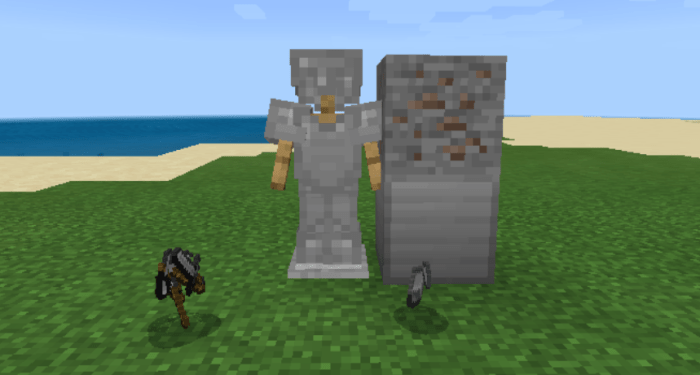 Battle axes
deal twice the damage of normal axes and are needed to kill dragons.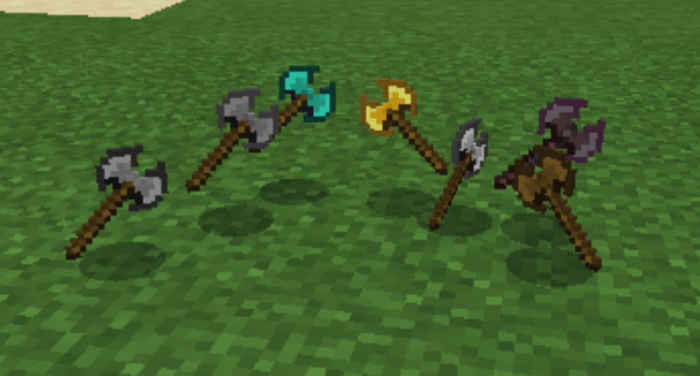 Last update:
v1.0.2 (February 25, 2021)
What's new?
Updated dragon textures;

Improved dragon behavior.