Ender Elevators
addon adds to
Minecraft PE
special blocks with which you can have fun and quickly navigate through the database and not only!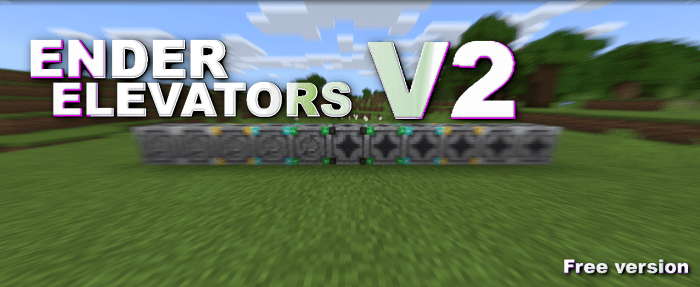 How to create an Enderporter?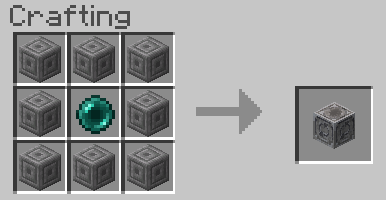 It is this device called the Enderporter that will allow you to move around your base or the world of Minecraft much faster.
How to improve Enderporter?
There are 6 different levels of this portal in total, each level differs in the number of blocks that you overcome in one move. The most basic version is the Enderporter. Materials are needed for improvement at a certain stage (indicated in parentheses below). For example, you will need gold bars to craft the MK3. It is also worth remembering that Omegaporter crafting is made only from MK5.
Enderporter - 16 blocks;

MK2 (iron ingots) - 32 blocks;

MK3 (gold bars) - 64 blocks;

MK4 (diamond) - 128 blocks;

MK5 (emerald) - 256 blocks;

Omegaporter (netherite ingots) - 512 blocks.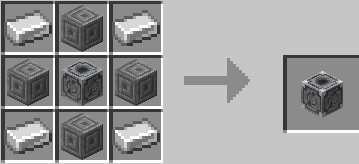 Installing the Ender Elevators mod (.mcaddon):
Download the mod file marked .mcaddon from the link below.

Open the files (via ES Explorer on Android) and the game will install everything you need by itself.

Launch Minecraft and go to edit the world.

Select Resource packs.

Find the texture pack and activate it.

Select Behavior packs.

Find the add-on and activate it.

The mod is installed, have a nice game!