You really like farming — growing vegetables, fruits, breeding animals and doing other things, but it seems to you that in
Minecraft
are there too few such elements? Then download and install
mod
yFarm Craft
, with which new animals, new food, blocks, seeds that can be grown to fruits and vegetables and much more will appear in the game!
For the full operation of the mod, activate the functions in editing the world
Experimental gameplay
.

---
New animals:
This mod will add a variety of animals to the game, with which you can
New types of chickens

Guinea fowl

New male and female goats

Turkey male and female

Ants!

Ducks!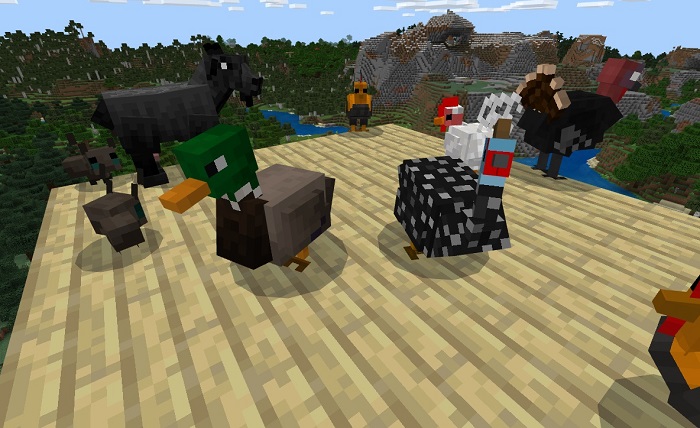 Once an hour an ant will come out of the anthill.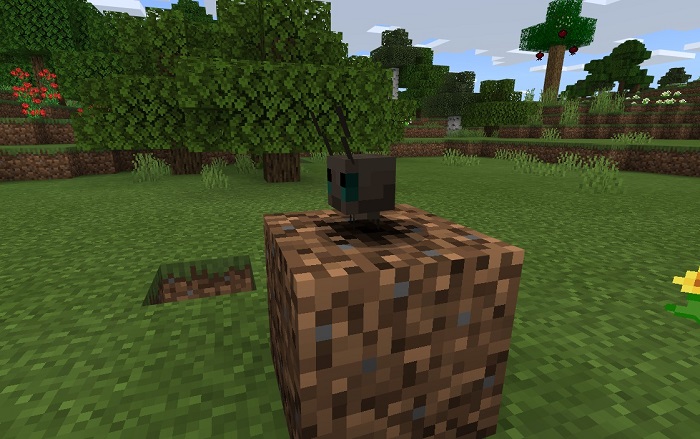 These little insects are very fond of plants and will eat them, you can determine this by the leaves on their bodies.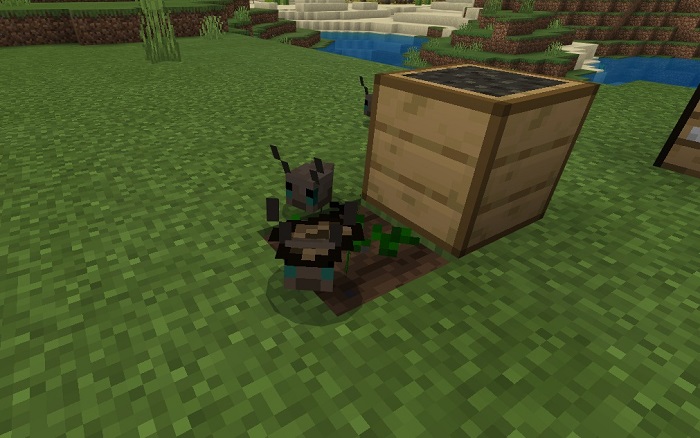 Chickens love everything that has corn in it. They will eat corn laid on the ground, and they can be propagated by any seeds. Every hour they build nests, returning to them several times a day to lay eggs! Eating discarded corn and crops restores their health!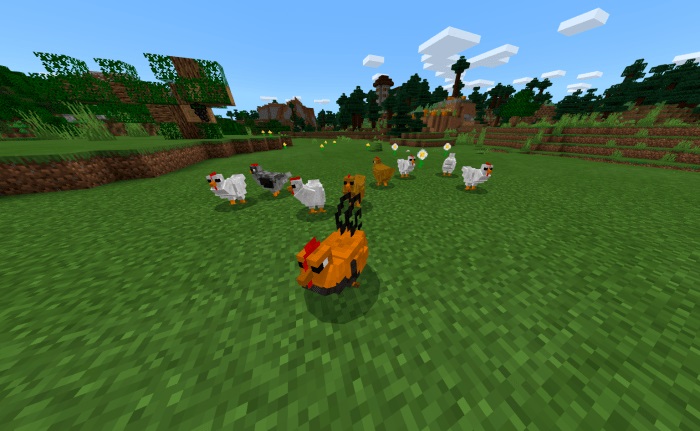 The guinea fowl is timid! You can attract her with corn and seeds! They run away from players and foxes can be found in the savannahs! They lay eggs that can be thrown. Guinea fowls also eat fallen corn and crops!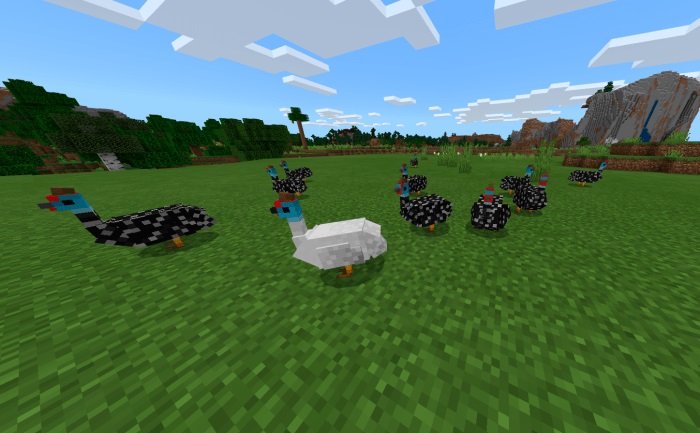 Ducks live in swamps and love water! Females meet with 1 to 4 ducklings, and every 10-20 minutes they lay eggs!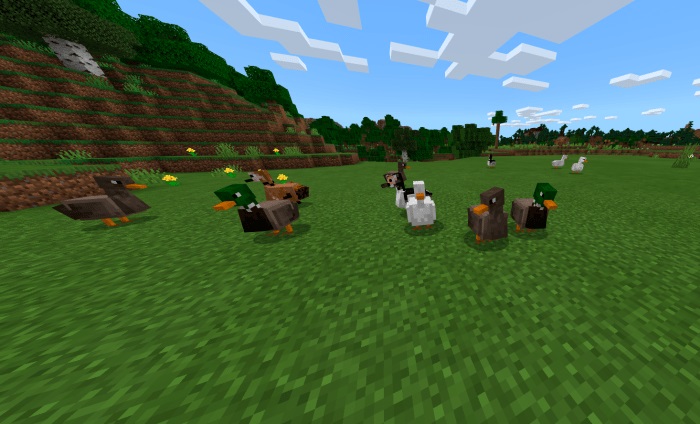 Use wheat to breed goats. You can milk them and use goat's milk to make cheese! They will eat the wheat that is in the feeders. Eating wheat from feeders restores their health.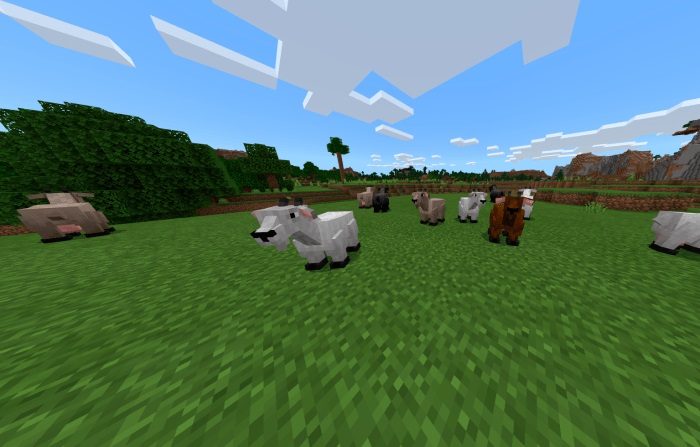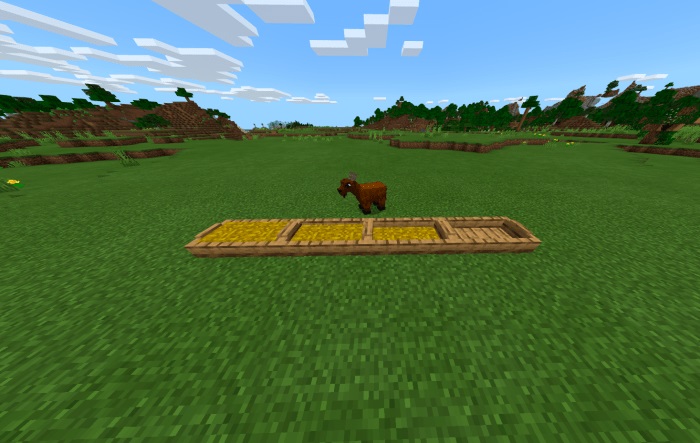 Turkeys can be propagated with beet seeds, the female will lay eggs at the same time. Raw turkey falls off them!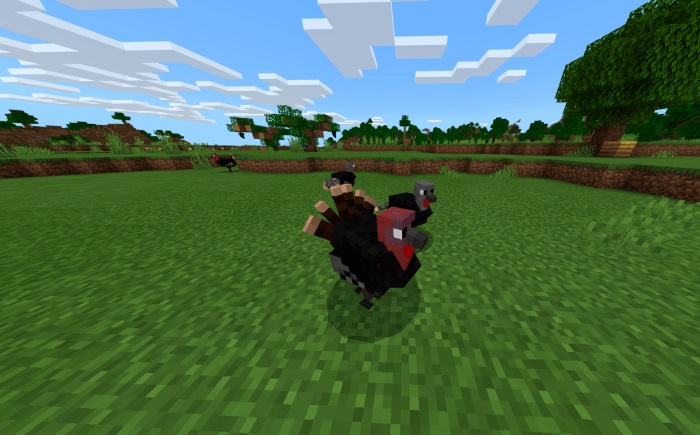 And there are also options with babies!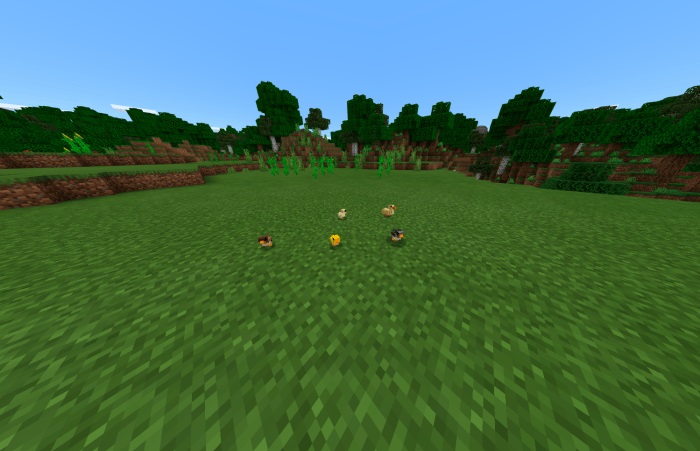 Currently you can grow:
Eggplants

Blueberries

Chile

Bulgarian pepper

Radish

Tomatoes

Broccoli

Corn

Salad

Strawberries

Turnip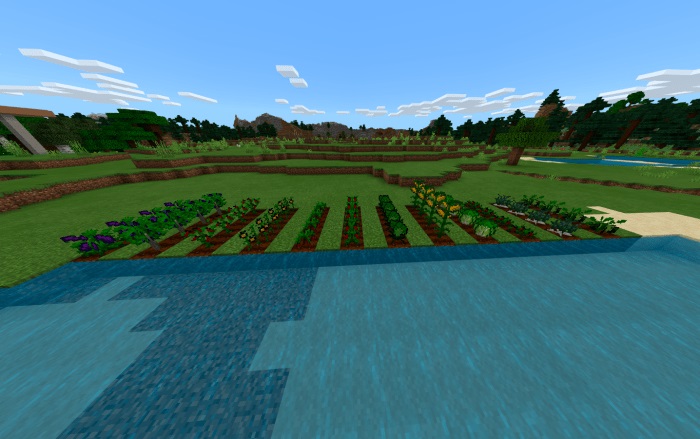 Growing these vegetables and berries will take longer than vanilla crops, but you can speed up the process with the help of a Fertilizer box.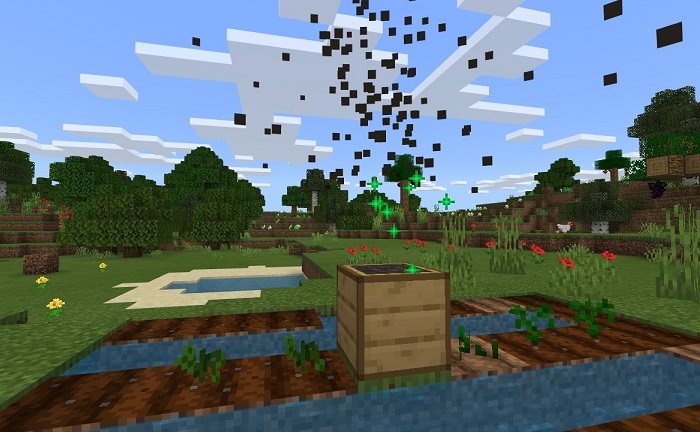 The fertilizer box after placement will automatically fertilize crops within a radius of 4 blocks! It reduces the growth time by 2 times!
To create this box, you will need a box and bags of fertilizers.
The box is created from two boards and two sheets of paper.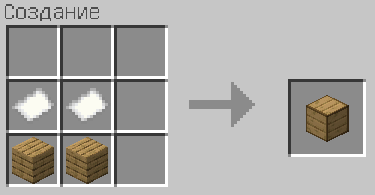 The pouch is made of three rabbit skins, manure (Poop) and three dry leaves (Dry Leaf).
Crafting the fertilizer box itself requires one box and eight bags of fertilizers.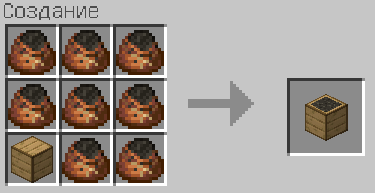 Tents will also be generated in the world, but with a very low probability.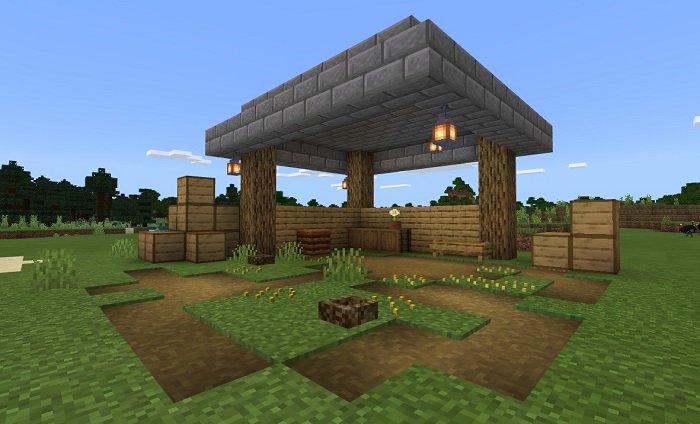 In the tents you can find boxes of mangoes, destroying which you will get the fruits themselves.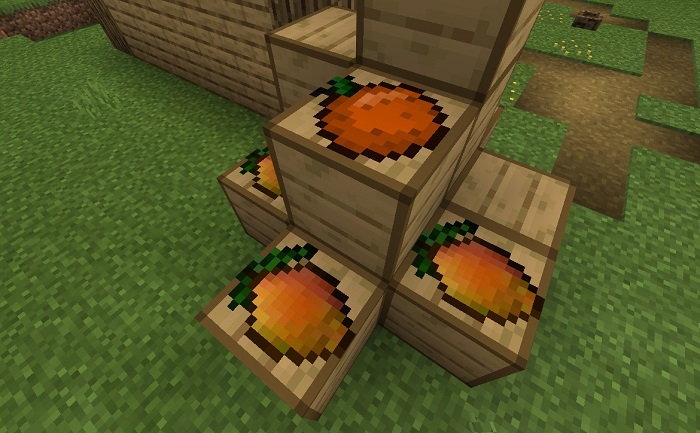 The most valuable thing in these tents, most likely, is the presence of barrels in which you can find new seeds from this mod, eggs, berries, fruits and much more!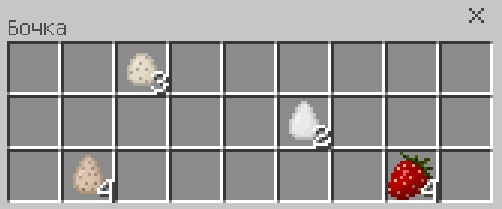 You can process berries and vegetables in the workbench to get seeds from them!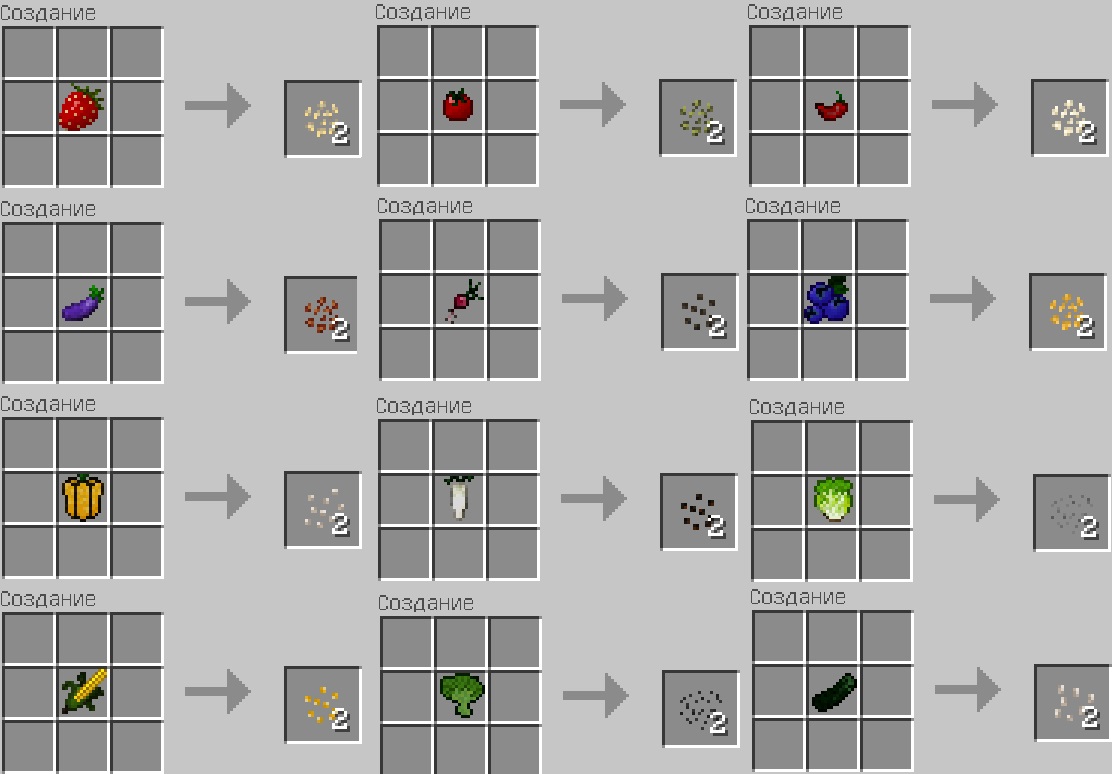 Use scarecrows to scare away ants and chickens within a radius of 32 blocks from your plantations.
The scarecrow can be crafted from carved pumpkin, sticks and wool.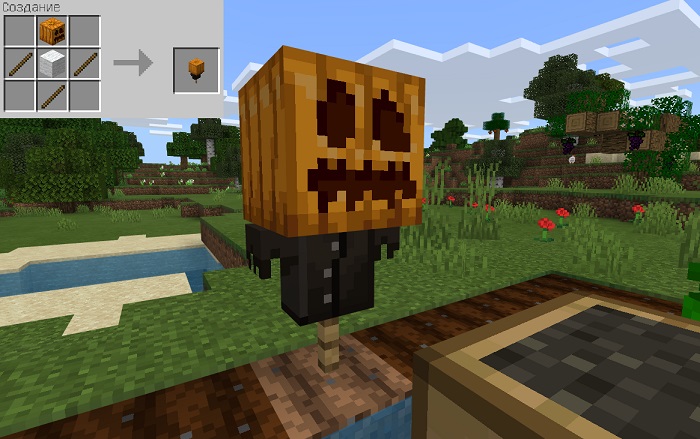 Fruit trees and fruits!
Do you like fruit? Fruit trees will now appear in the world! The trees will bear fruit from time to time, and the following fruit trees are currently available:
Mango (Mango).

Pomegranate (Pomegranate).

Grape (Grape).

Orange.
All fruits you can eat as food.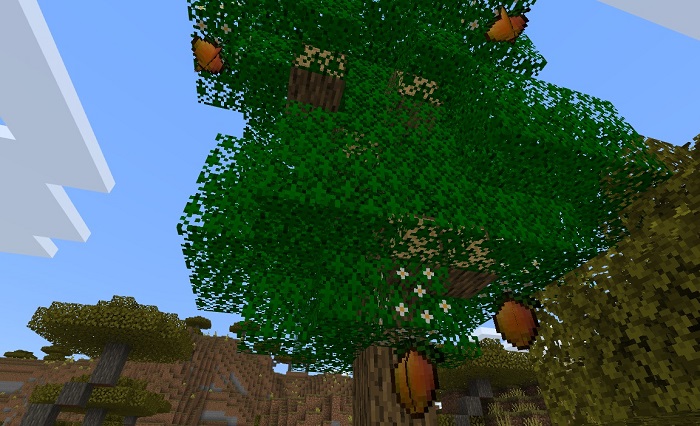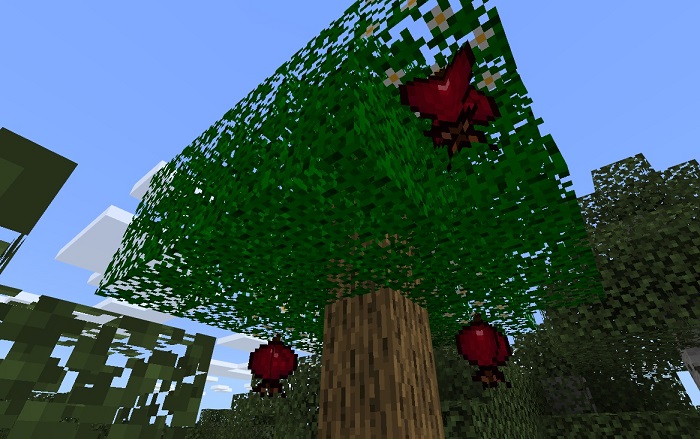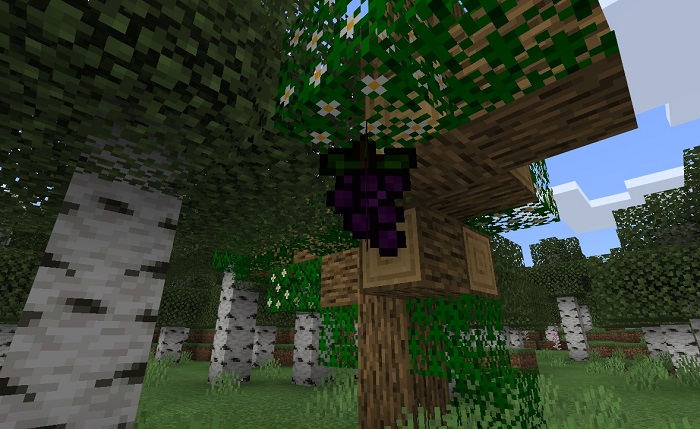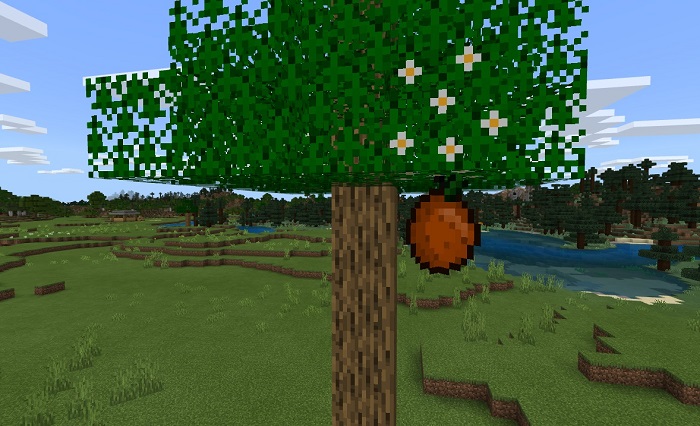 All items are also available in the Creative Mode inventory.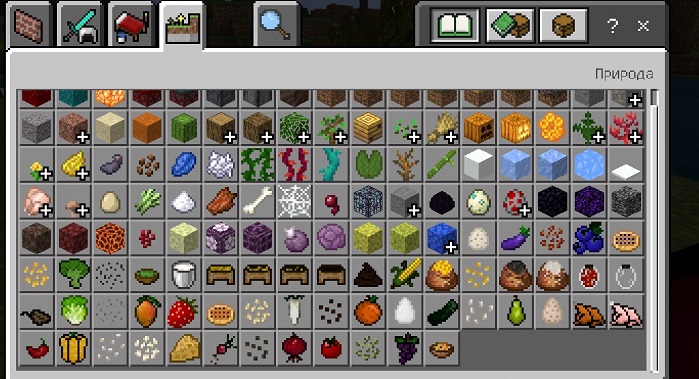 To get blocks, use the command
'/function yfarm_blocks'
.

After using the command, all the blocks from the mod will get into your inventory.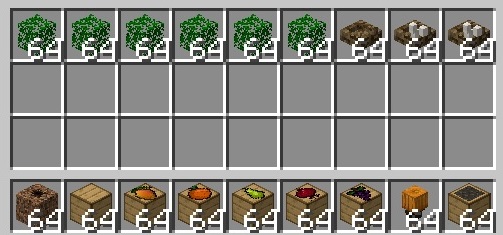 You can also craft boxes in the workbench.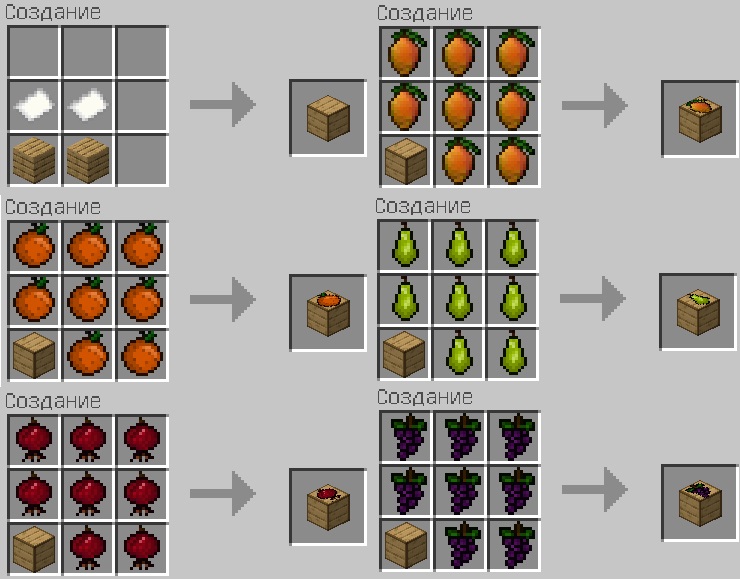 Boxes can be placed anywhere and fruit can be obtained from them at any time.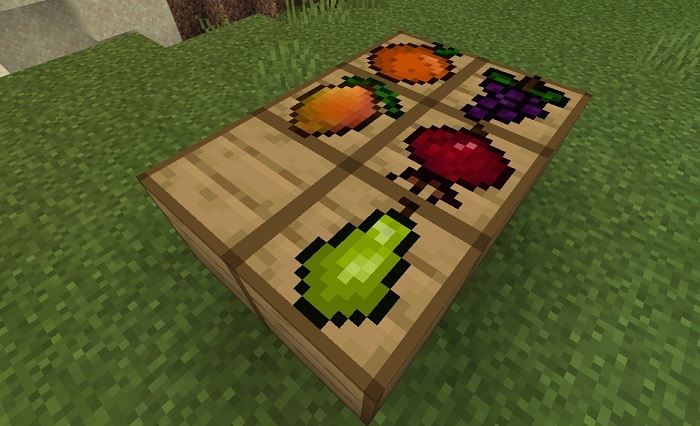 You can also create a feeder of different fullness — from empty to full.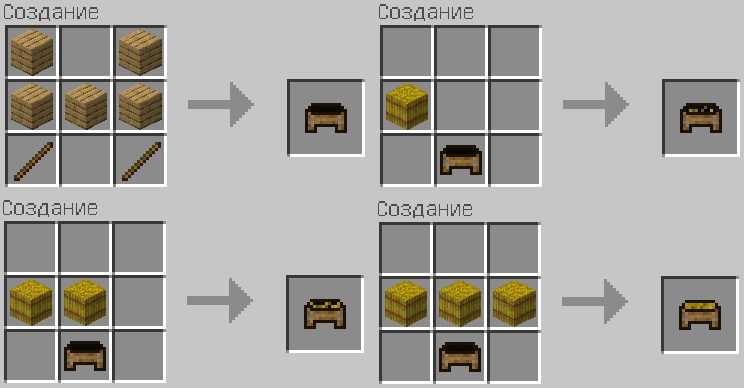 Feeders can be used as a decoration.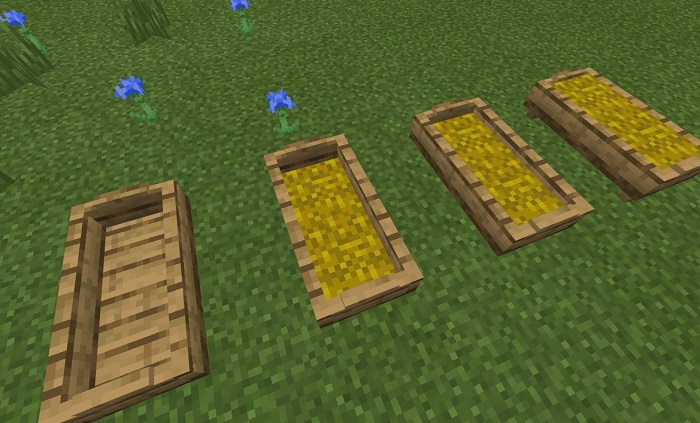 Other recipes: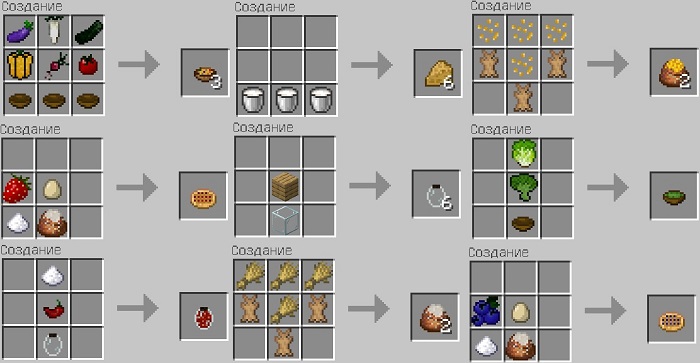 Last updated:
September 3, 2021.
What's new?
Added 5 new pig breeds

Added 8 new texture options for chickens

Pigs now need 1 to 5 minutes to clean themselves of dirt

Goats now have to eat from wheat troughs to produce milk and manure

Roosters, ducks and turkeys can now fertilize female eggs

White guinea fowl appears more often
Installing the yFarm Craft mod (.mcpack):
Download the mod files marked .mcpack from the links below.

Just open the files and the game will install everything you need by itself.

Launch Minecraft and go to edit the world.

Select Resource packs.

Find the texture pack and activate it.

Select Behavior packs.

Find the add-on and activate it.

The mod is installed, have a nice game!