Speed boats! Jet skis and boats for all your summer cruises. No more rowing with your hands on the endless oceans of
Minecraft
. No more torment in an ordinary boat for a glorious battle for an Underwater Fortress.
To get any of these motorboats, you need to create an appropriate upgrade kit and interact with a regular Minecraft boat by holding it. She will magically transform into an amazing motor beast.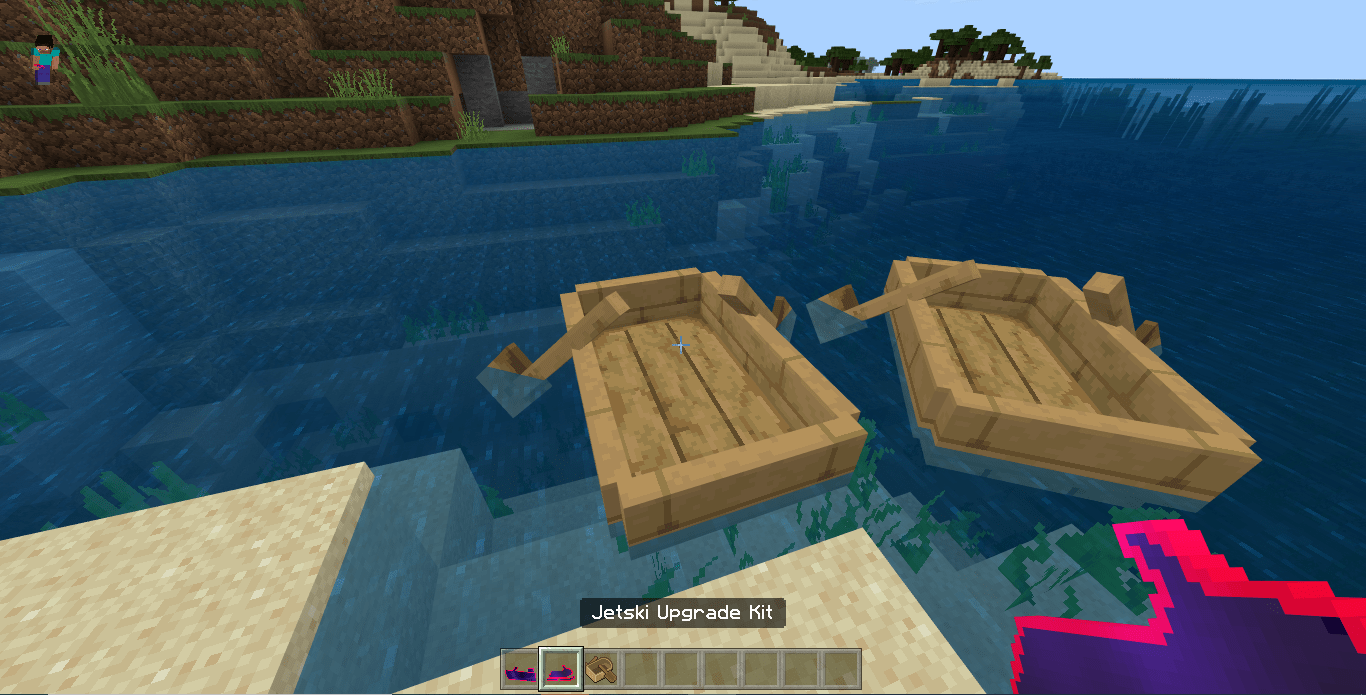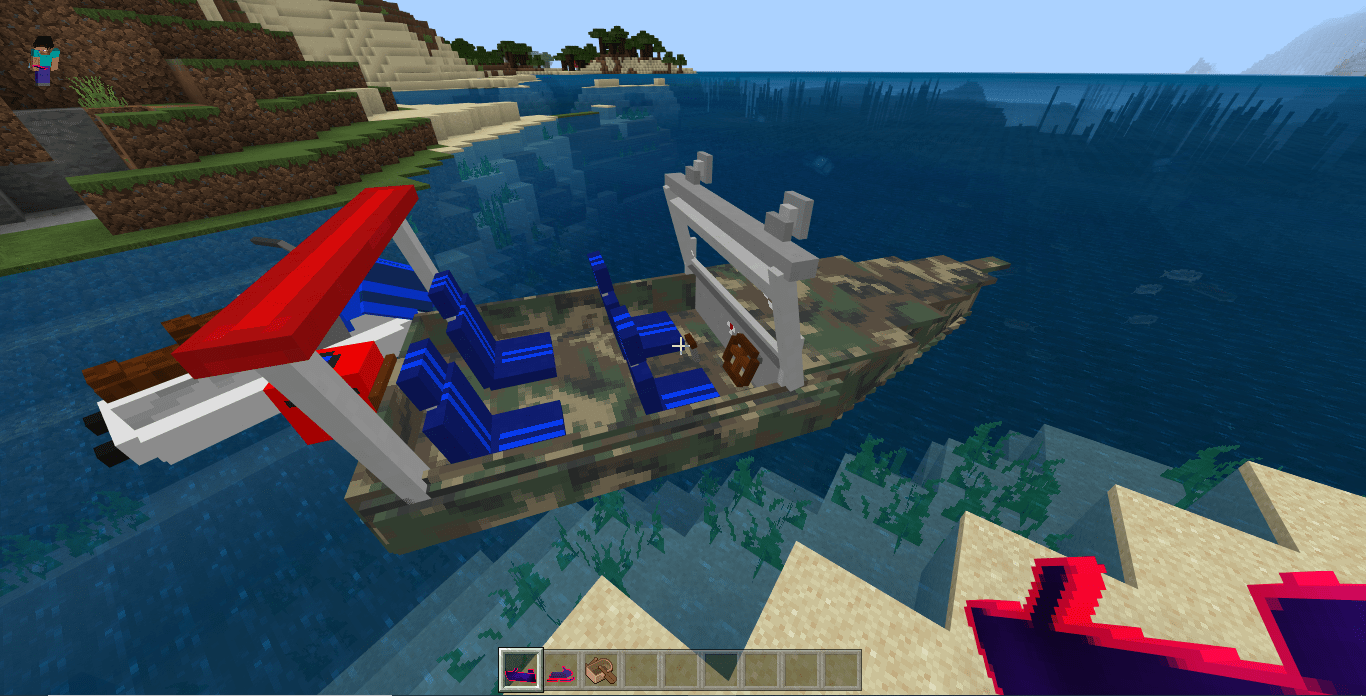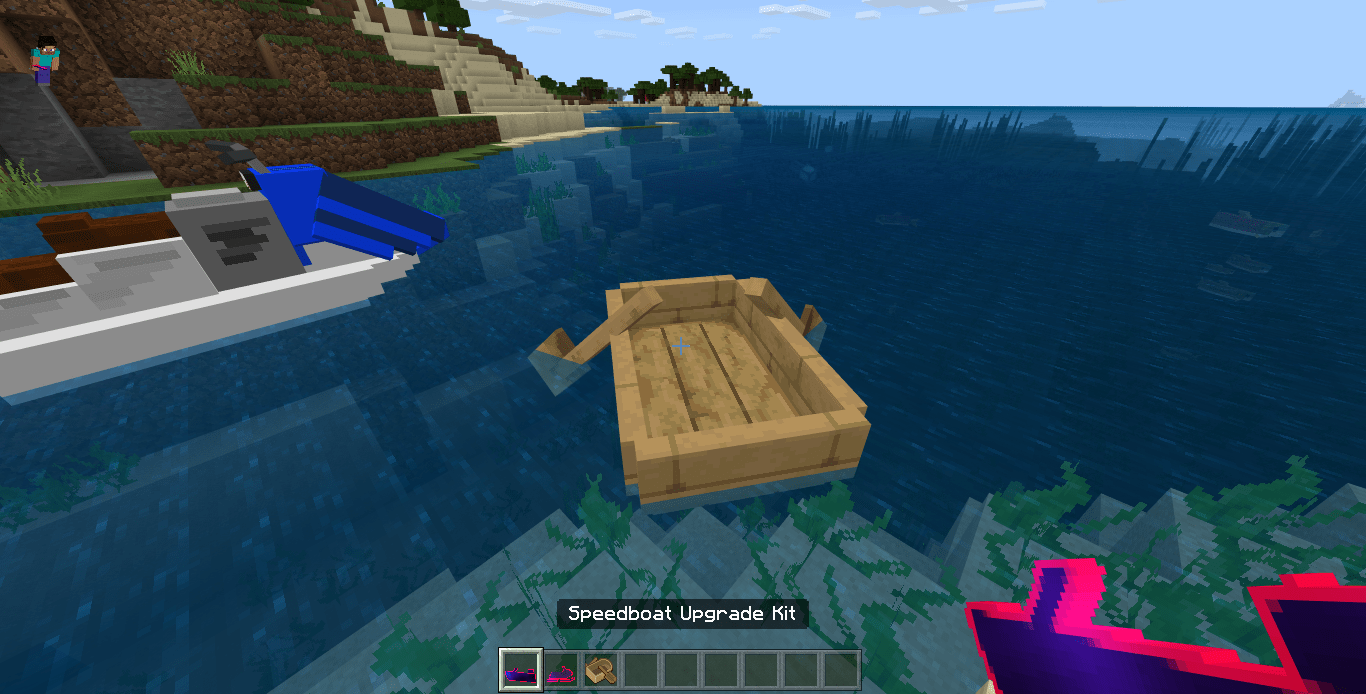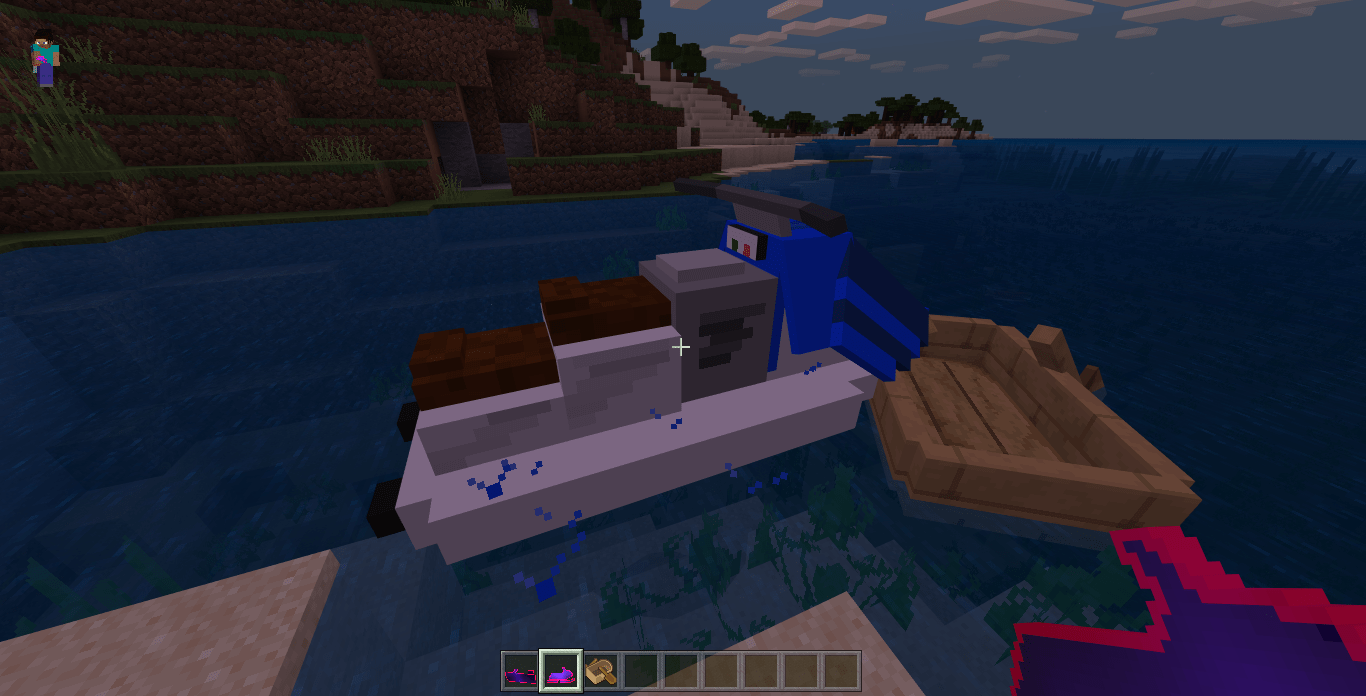 Submarine
4 seats! Take your friends with you and go to explore the amazing depths of the Minecraft ocean. It is repaired with an iron ingot or a red stone.
Hovercraft
A good universal research machine that moves both on water and on land! It is also repaired with iron ingots or red stone.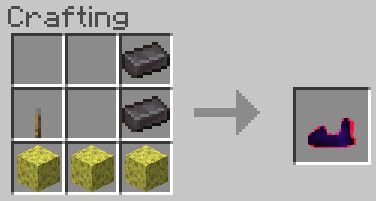 Speedboat
Fast! 4 seats for players. It is repaired with iron ingots. Nine varieties. Wooden varieties are faster, but with less health (40 instead of 80). The two military varieties are slower, but they have more health (100).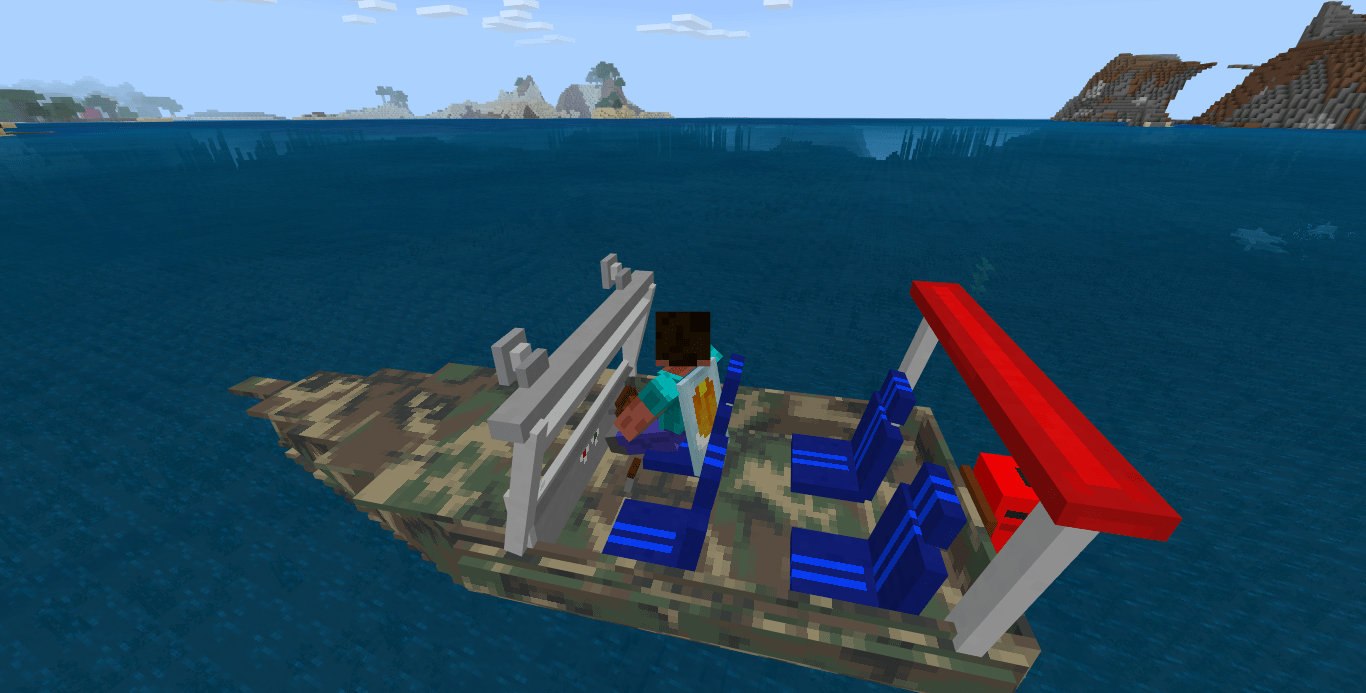 When the boat is destroyed, a speedboat summoning egg will drop out of it, so if you are not satisfied with the current option, you can fix it at any time!
To create a speedboat, you will need an upgrade kit for the boat. Here is a crafting recipe (black blocks are charcoal):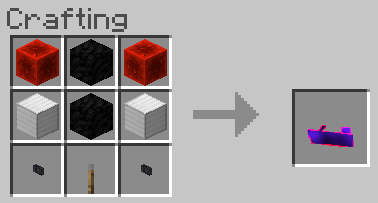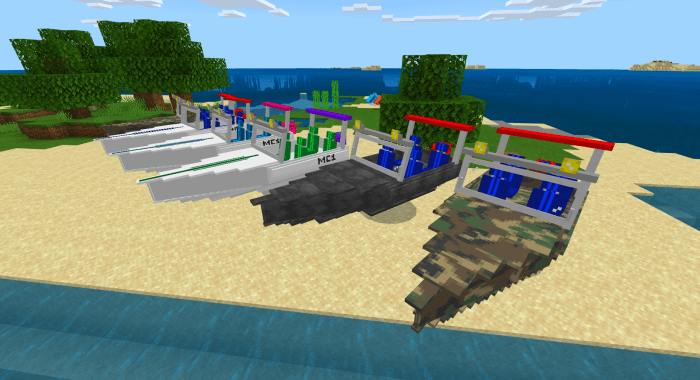 Jet Ski (Jetski)
Five varieties, all the same in speed. But any race will be solved only by skill! They are a little slower than speedboats. It is also repaired with iron ingots.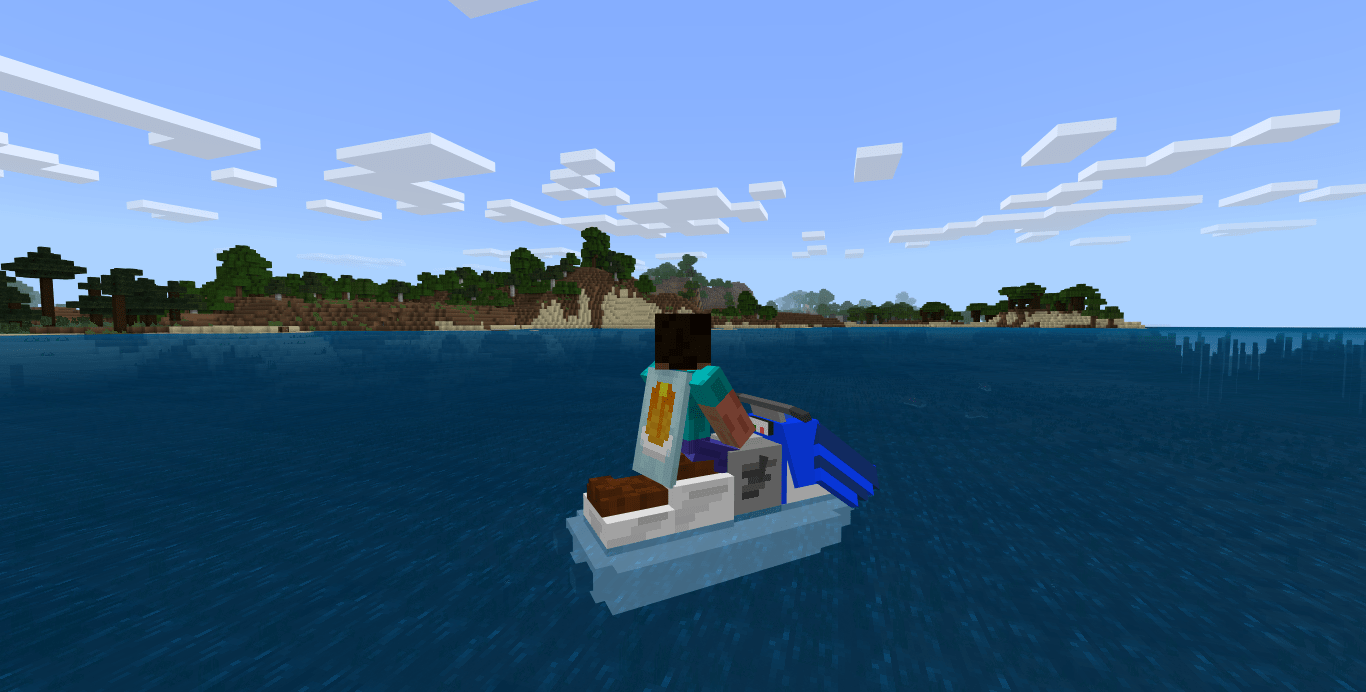 When destroyed, they also drop a jet ski summoning egg.
The recipe for crafting a set of improvements: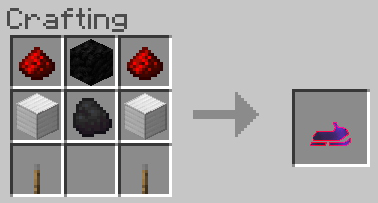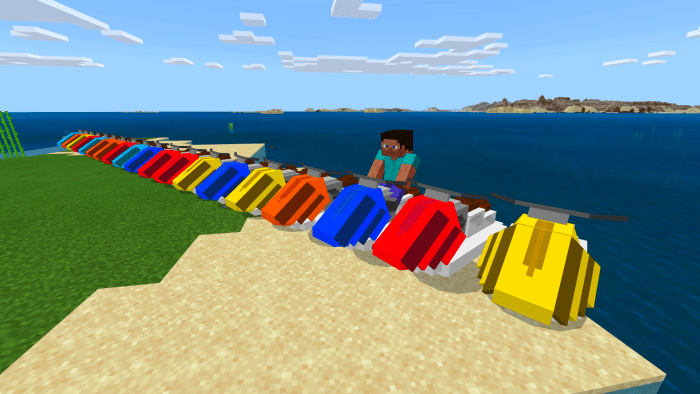 Fishing boat
An improved version of the vanilla boat! A little faster and has 3 seats.
Competitions on the water expanses with friends will now become much more interesting and more fun!
Last updated:
February 3, 2021
What's new?
Lots of small improvements.

Several (minor) texture bugs have been fixed.

Updated fishing boat textures.

Improved performance of fishing boat and speed boat.

The submarine is improved and can rise and fall in the water (look up or down).