Do you like villas? And if you equip a villa with a red stone? On the map
Redstone Villa
, the union of the modern villa with redstone just happened!
Let's take a look at the exterior of your villa first. It includes a swimming pool and a badminton court.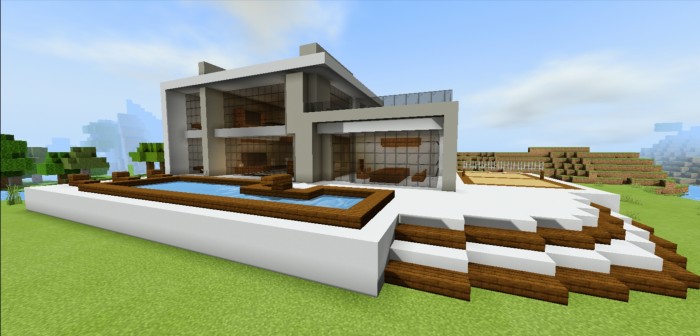 The author used white-gray concrete and some boards.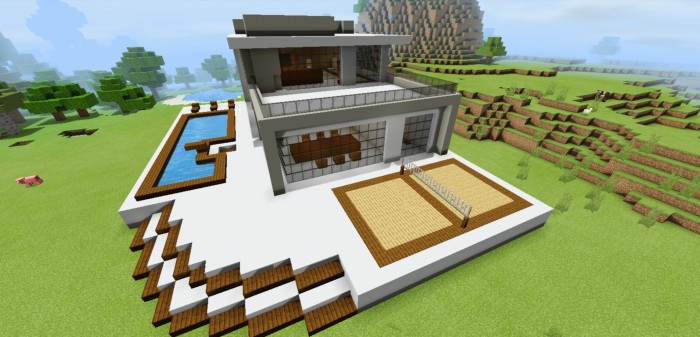 Although you can't play on the badminton court, it will make the whole villa beautiful.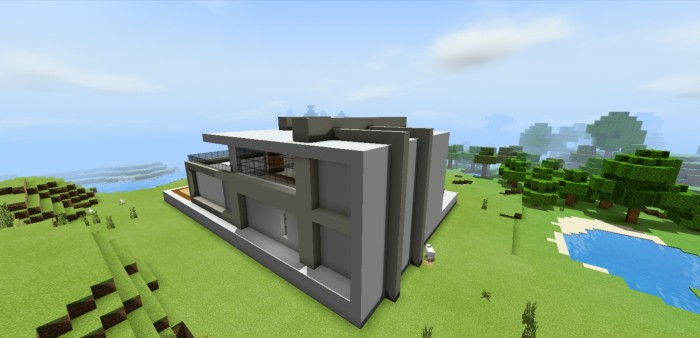 And there is also an interior decoration.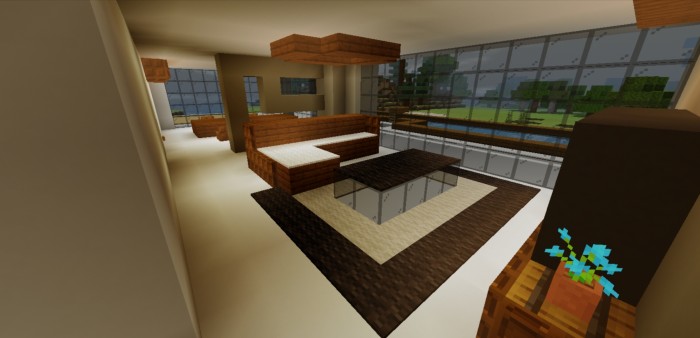 Hidden lighting is used in the house. There is a large white sofa. And a gray carpet.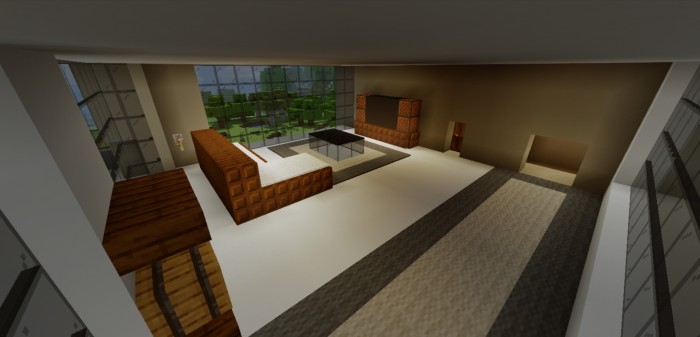 There are no stairs in this house. Therefore, elevators are used. Just press the button and you will go up to the second floor.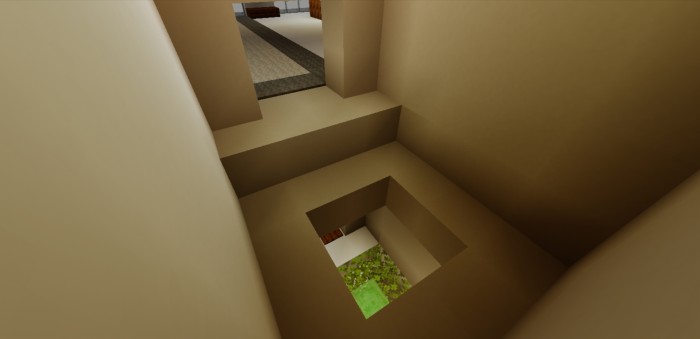 There is an automatic changing room inside. The table can be hidden.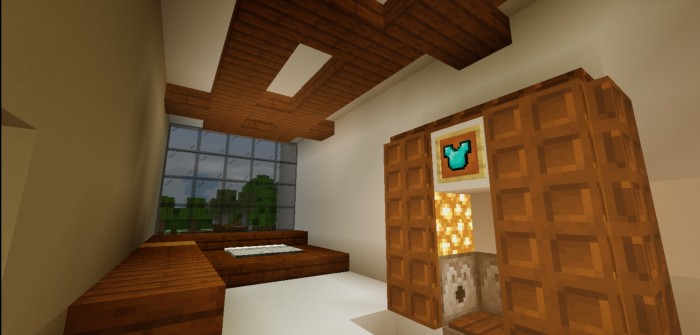 And the basement. There is an enchantment table in the basement.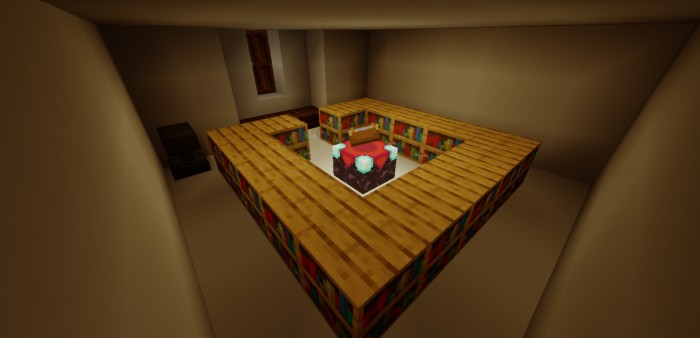 There is a secret door next to this basement. There are treasures hidden in these boxes.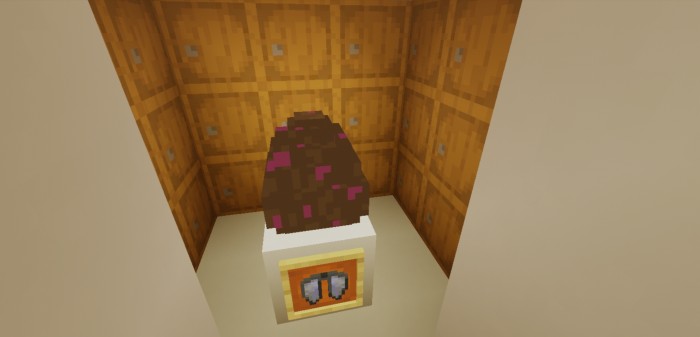 The pool has a draught for draining water. If you don't like seeing water, you can drain it.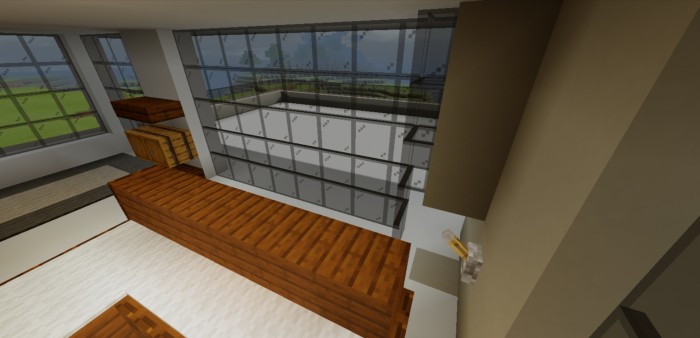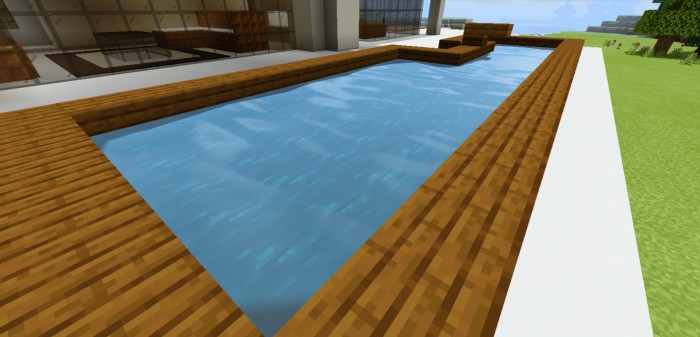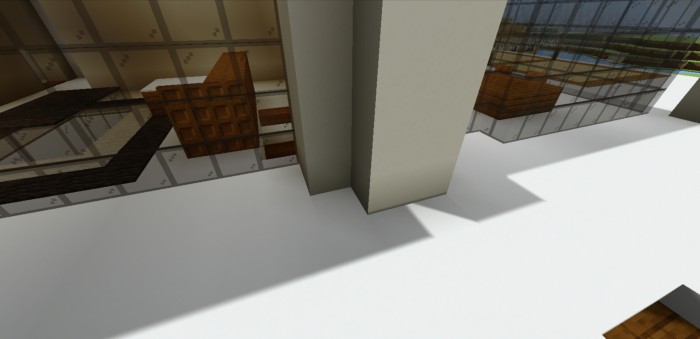 The author hid the door to make the villa look beautiful. You can add another one at will. Use the sign, it will show you the direction in which this villa is located.