There are 2 teams available: guards and prisoners. So far, there are 5 cameras available for convicts. On the map there is: a torture room (punishments), a kitchen, a gym, a backyard, a football field, an isolation ward. The task of criminals is to break out of prison, reach the base and rescue their brothers. The guards should interfere.
At least two players are required for the map.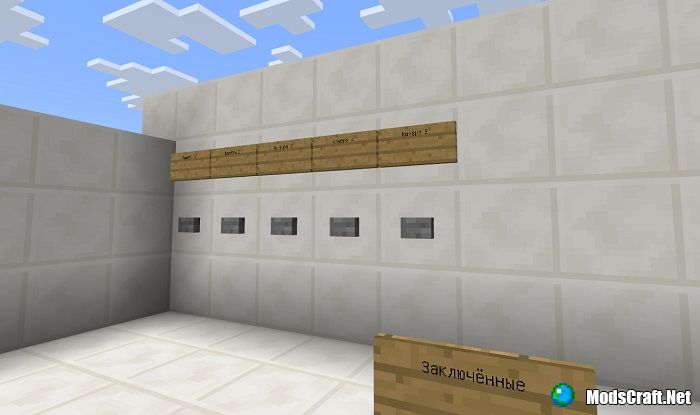 Prisoner schedule:
Opening of prisoners' cells.

Eating.

Football.

A walk in the backyard.

Eating.

Return of prisoners to their cells.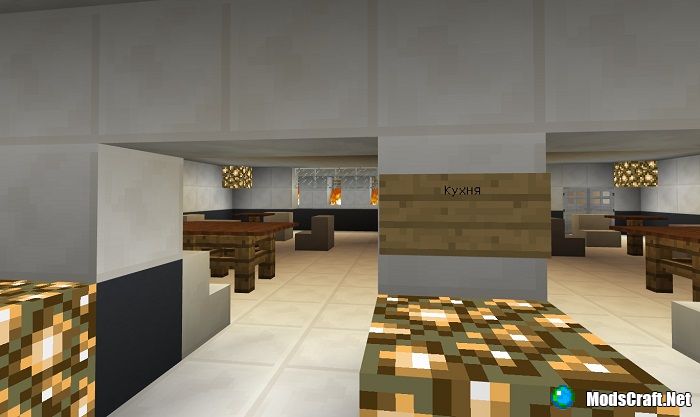 Rules:
You can not break blocks, chests, glasses.

Turn off the names of the players in the game for all participants.
Last update:
September 9, 2018.
What's new?
Added several rooms, chambers, chests and some other things.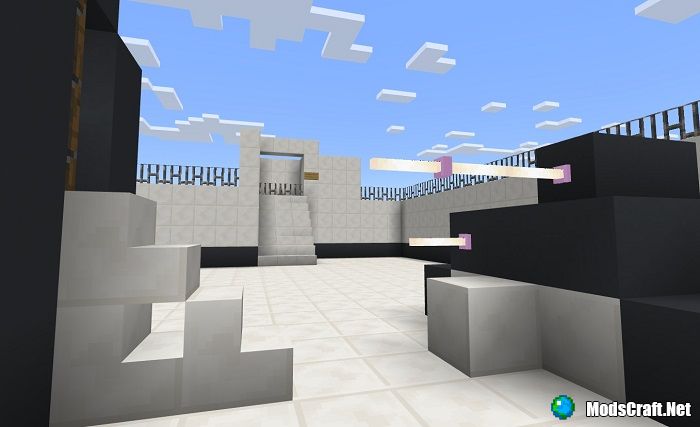 Installing the Escape from Prison map (.mcworld):
Download the map file .mcworld from the link below.

Just open the file and the game will install everything you need.

Launch Minecraft and find the map in the list of worlds.

Launch the map and enjoy it!