Lord Of The Rings Craft
is a global
mod
, the purpose of which is to take the player to the world of Middle—earth. If you've ever watched
The Lord of the Rings
or have read the relevant books, then you may like this addition.
Along with the mod, new biomes, armor, weapons, monsters and much more will appear in the game.
Biome of Mordor
This is a rare biome that appears in warmer places. The earth consists of basalt, blackstone and charred earth.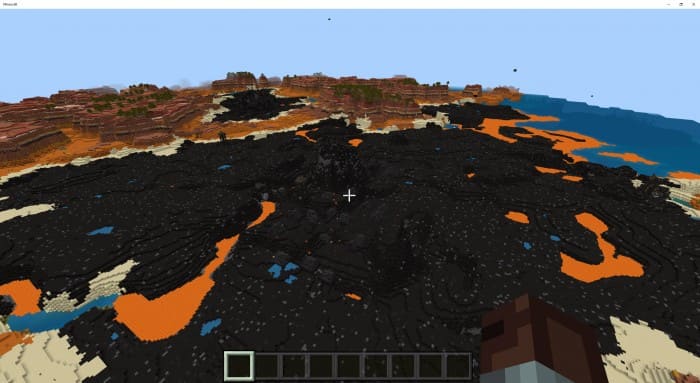 Dead forest biome
This place is the only source of timber extraction for the Orcs.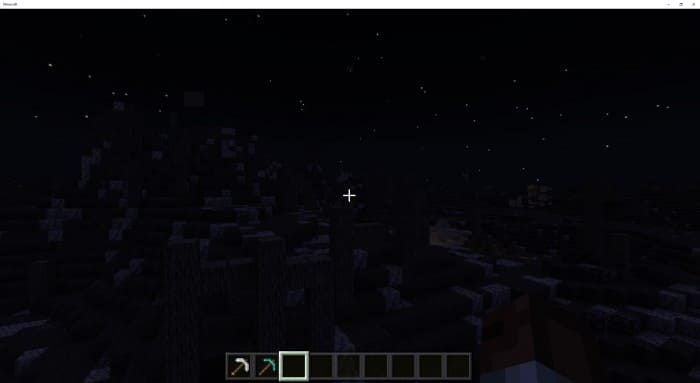 Military camps of Mordor
Camps can have several tents, or they can be huge bases.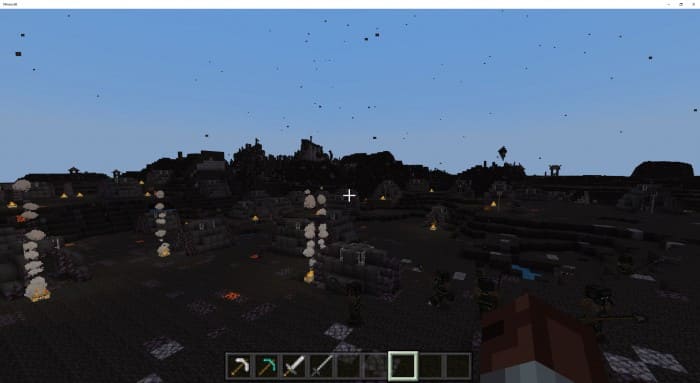 Food storage
Huge stocks of food are stored in the warehouses of Mordor. Be careful, they are guarded.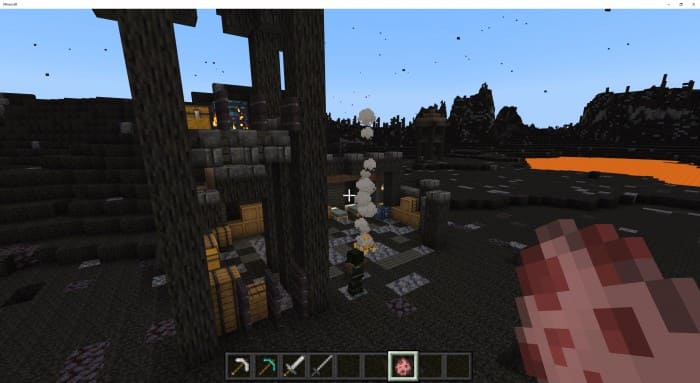 Slaughterhouses of Mordor
They have a lot of raw meat in them.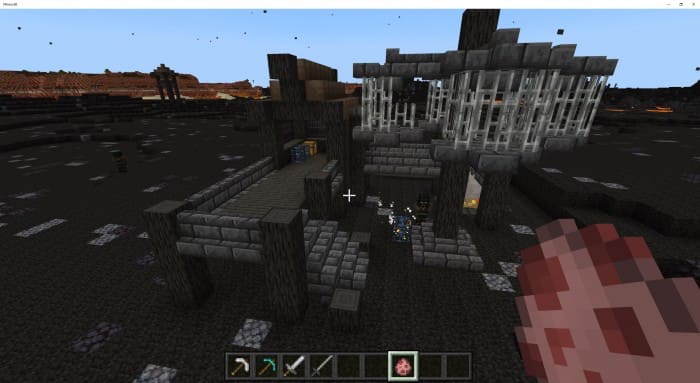 Grog and moldy bread
Weapon
Weapons of the Black Uruk

Orc Weapons

Mithril weapons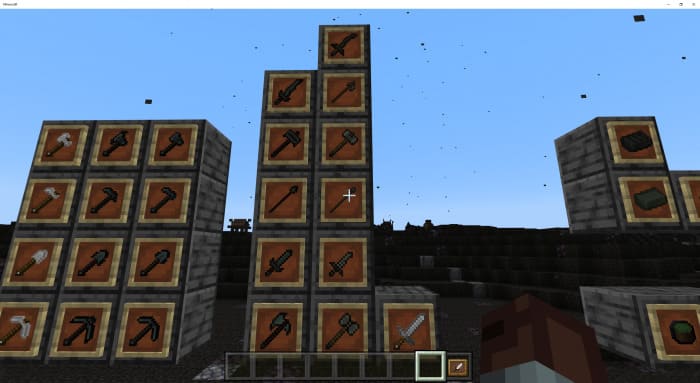 Armor
Black Uruk Armor

Fur Armor

Mithril Armor

Orc Armor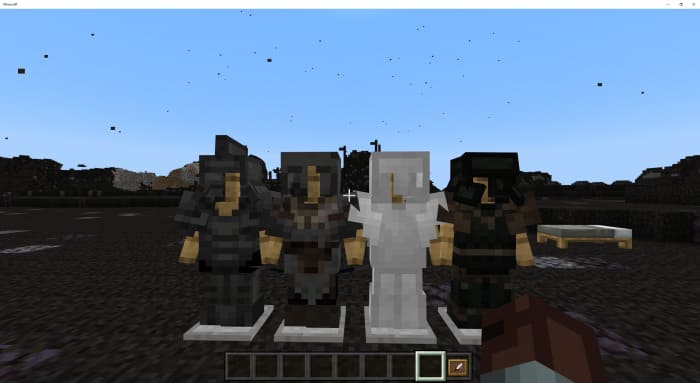 Tools
Mithril Tools

Dark steel tools

Black iron tools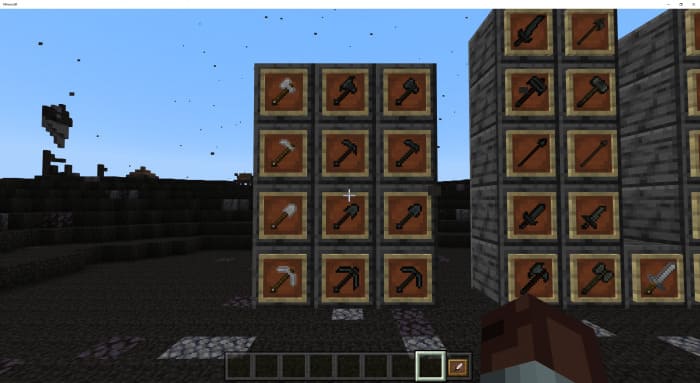 Black iron ore
Can be found in Mordor.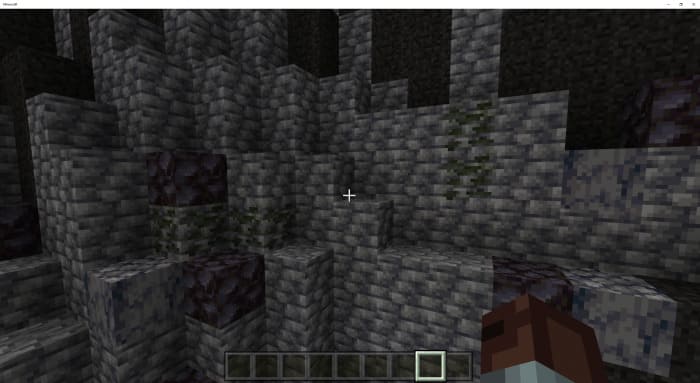 Mithril ore
It can be found in Mordor and Extreme Mountains.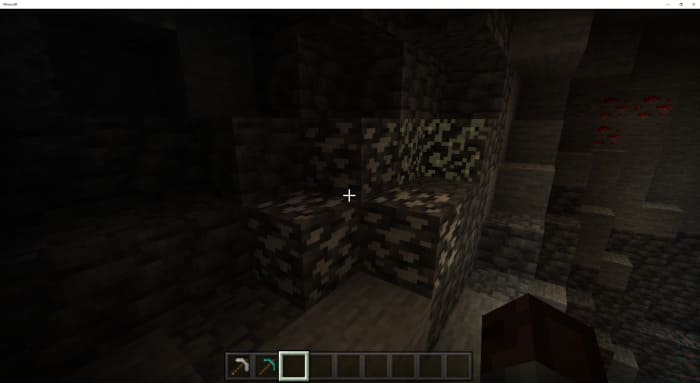 Black Uruk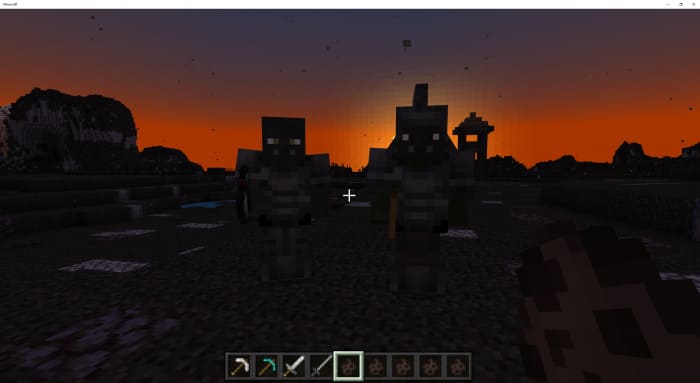 Cave trolls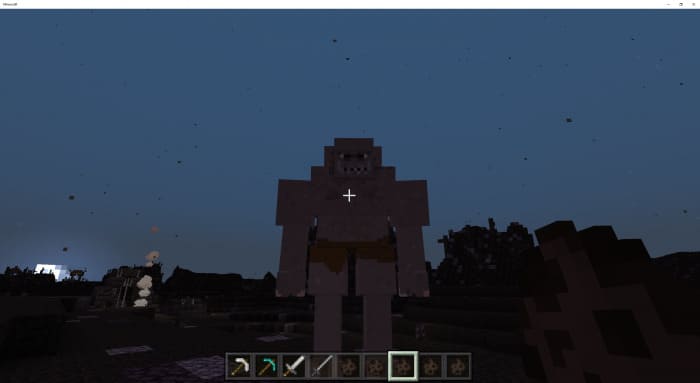 Vargi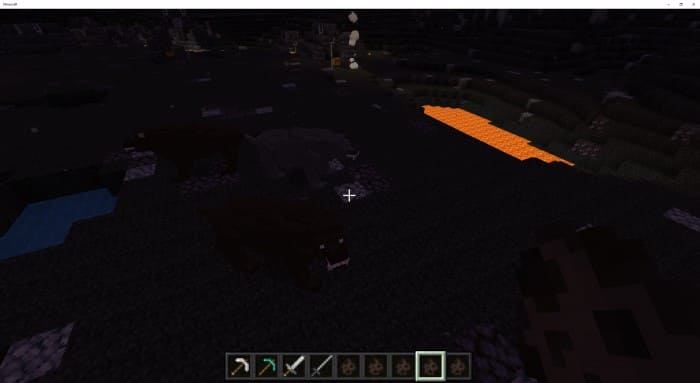 Olog-hi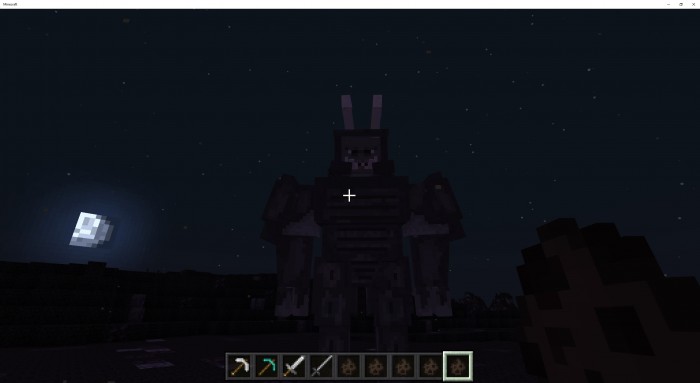 Orcs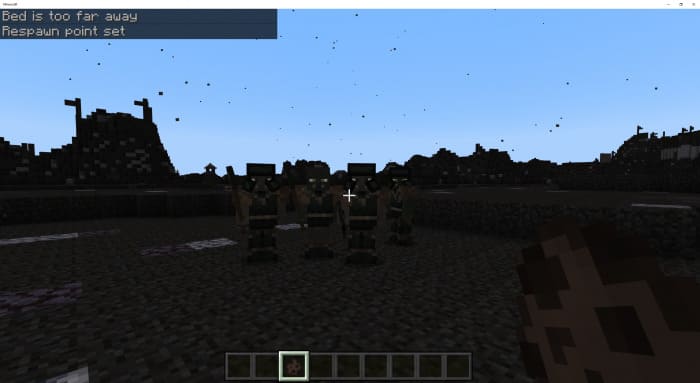 Item Recipes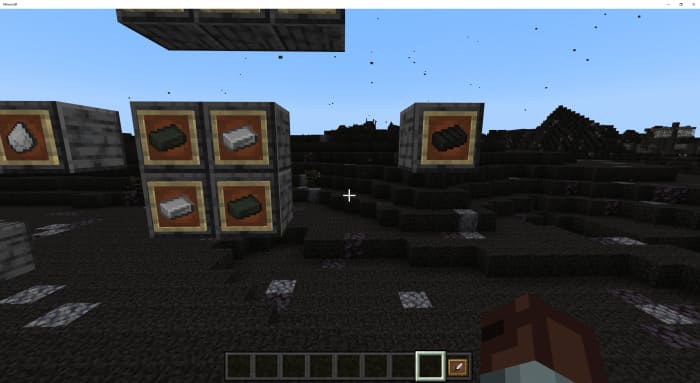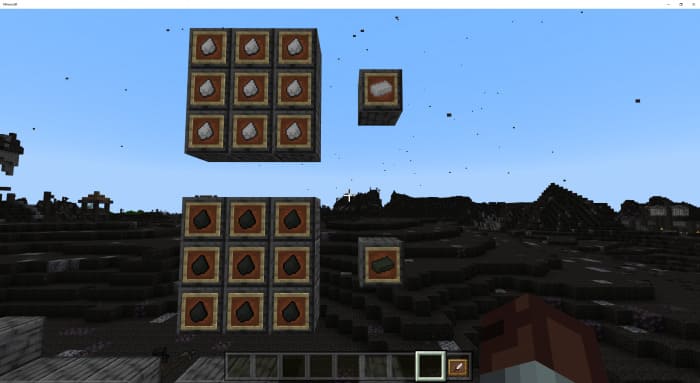 Items in the addon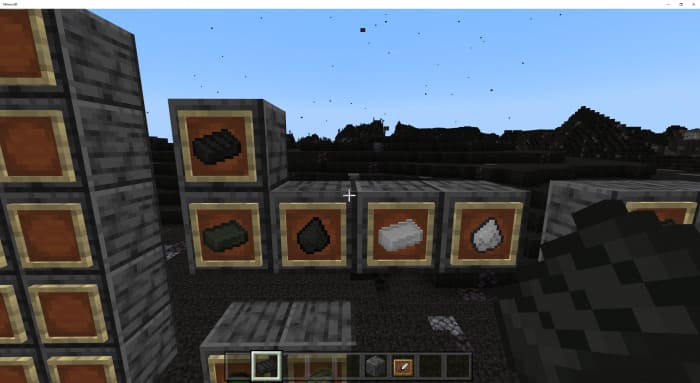 Last update:
v0.72 (January 15, 2022)
What's new?
Added Minas Morgul structure

Added Smaug

Added Ents

Added Wargs