Has your survival in the Minecraft world become boring and too easy?
Hardcore mod
will complicate survival in
Minecraft PE (Bedrock)
. Fight off the dangerous mobs of the night. Look for a shelter that will provide you with protection, and do not forget about the resources so as not to starve to death! Only hardcore!
---
Hardcore game Mode!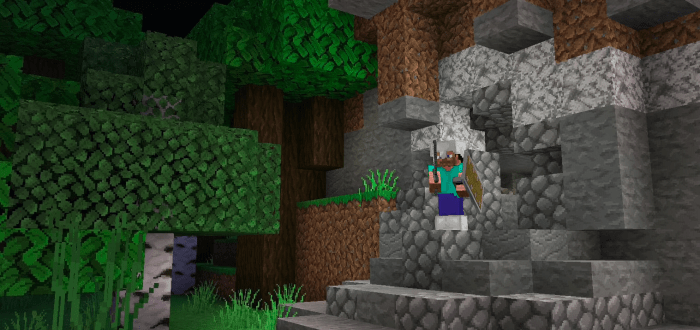 More aggressive hostile mobs

Mobs with ranged attacks now have higher accuracy

Iron Golems deal giant damage to players

The player starts to starve faster

And many other surprises in Hardcore mode!
There is no rebirth!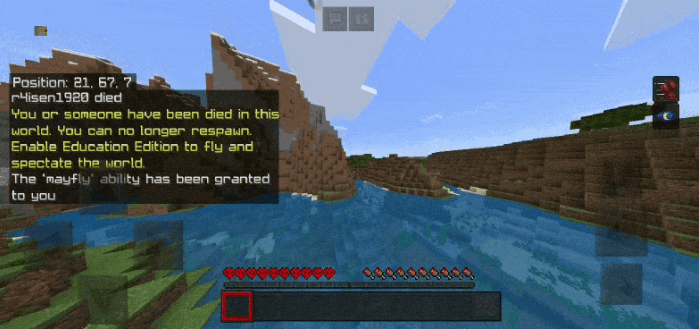 If someone dies in the world, then it will be the end for the rest.

Only one life. When you die, you will be reborn as an observer.

If you want to fly in observer mode, enable Education Edition.
Invite your friends and survive in hardcore together! We are waiting for your comments about survival in this difficult mode, how difficult it was and how you coped with it!
Installing Hardcore Gamemode mod (.mcaddon):
Download the mod file marked .mcaddon from the link below.

Just open the file (via ES Explorer on Android) and the game will install everything you need by itself.

Launch Minecraft and go to edit the world.

Select Resource packs.

Find the texture pack and activate it.

Select Behavior packs.

Find the add-on and activate it.

The mod is installed, have a nice game!