A new game from Mojang and Microsoft called
Minecraft Earth
is now available for Android devices! Officially, the game was released only in five cities around the world, but there is no test for this in the game and everyone can play!
Note that to play on
Android
, you will need an Android device with at least version
7.0
and which supports
ARCore
technology.
An Xbox Live account is required to log in to the game. Each player has his own profile in which he can customize his skin and manage inventory.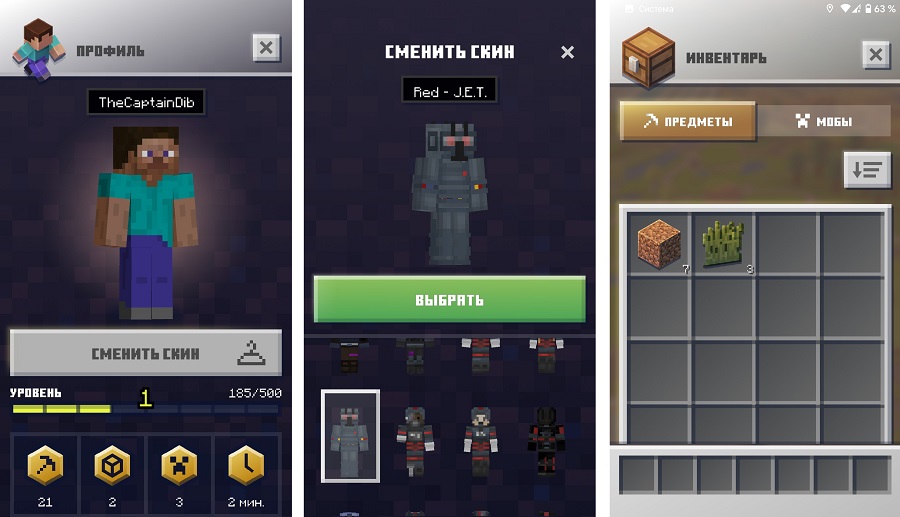 From the main screen of the game, you can go to your inventory, choose buildings to build, add friends and buy ready-made buildings.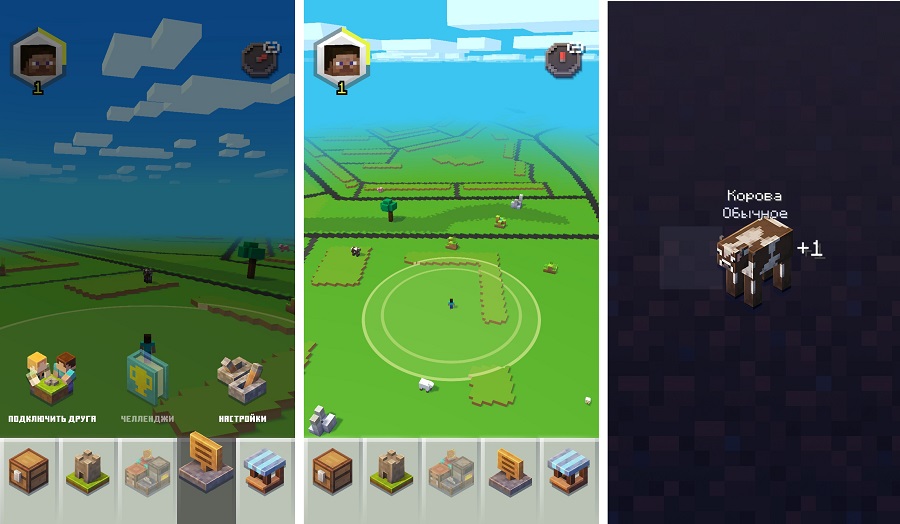 In the construction mode, you can edit existing buildings (in the future it should be possible to create your own).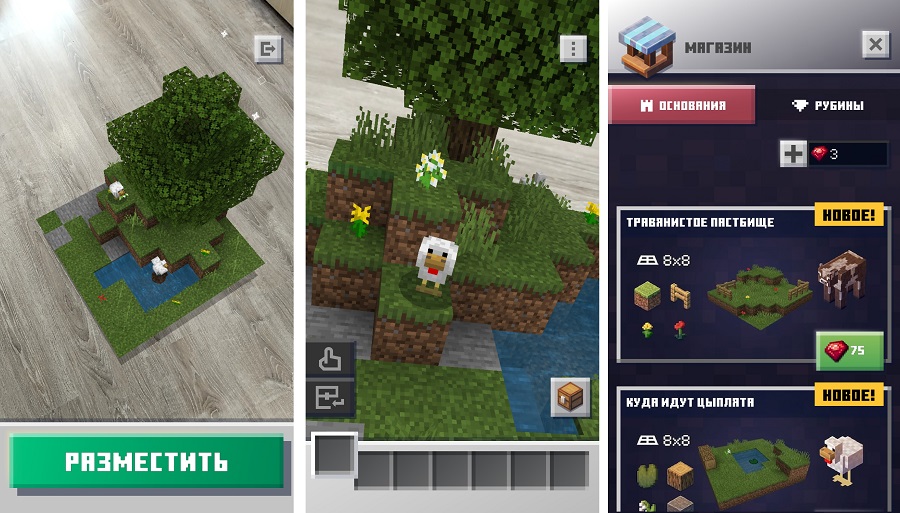 If you have a license verification error, then you need to cut it through Lucky Patcher.
Latest version:
v0.33.0 (January 4, 2021)
What's new?
Added a cream cow.

Added a dairy cow.

Added a freckled rabbit.

Added a fluffy sheep.

Added a golden crested chicken.

Added a long-nosed sheep.

A spotted sheep has been added.

A smoked pig has been added.

Added umber cow.

Preparation for the 17th season.

The possibility of buying rubies has been removed.

Reduced time to create items.

The character editor is open to players who entered the game from January 5 to June 30.

This is the latest update and game Minecraft Earth will close
on June 30 of this year.
---